Writing unique and productive content is a difficult task to perform. If you are like most people, you probably think your writing could use some improvement.
After all, in today's quick-paced, information-driven world, effective writing is a crucial skill.
The good news is that there are a ton of online tools available to you for writing skills.
One such tool is an online notepad, which also serves as a text editor.
A variety of factors make this online tool a great deal to develop your writing abilities.
First of all, it makes it possible for you to quickly and simply write down your ideas.
This is critical because, if you do not put your thoughts in writing, it can be very challenging to recall everything you want to say.
This post will be all about the tips you can follow to excel in your writing abilities and write effective content.
These tips can be very beneficial when you are attempting to write an essay or an article.
So without any further ado let's discuss the tips a writer can follow to write more engaging content.
Here Are The Tips For The Writers To Improve their Writing Skills:
Content writing has become quite widespread among professionals throughout the world, especially in the business and marketing sectors.
Despite having many uses, marketing, and business use from website copy to product descriptions are where content creation is most frequently employed.
Its goal is to motivate and/or persuade readers to buy a range of goods, services, and knowledge while also inspiring and instructing them regarding those goods or services.
1. Write an Outline
Content writers must do this prior to beginning.
This helps them get a proper framework to start writing on.
Every writer needs to have a general understanding of the nature, purpose, and intended audience of the content they are producing so that they can create relevant outlines and headings.
Understand the subject first, then proceed step-by-step and use your method.
Each author has a unique approach to various types of content.
How will the online notepad assist you with this step, then?

Online notepad tool is very simple to use; there are three different heading options to choose from this online tool's various heading sizes.
Using the number and bullet list options, you can also structure the text so that it contains a logical list of different points and subheadings with numbered headings and bullets.
These features make it easy for the user to organize the text and set up the headings and other parts of the text.
It can be hard to come up with content, so the author needs to be well-organized in all of his or her work.
Make sure you know what you are talking about before you start this step, as this can really streamline your content and make it look sharp with the help of the free online notepad.
2. Increase Readability
After you have made your section headings and other points you need to include in your content and put them in the right order, make sure you put them in a way that is easy to read.
Even in a long article, putting the headings in the right order can make it easier for readers to find their way around and scan the content with ease.
Text alignment is a feature of the online notepad's rich text mode that makes it easy for the writer to line up text, which makes the text easier to read.
With this part of the online text editor, the writer can make content that is easy to read and scan.
Long parts of a website are much less likely to be read than they used to be, and people are much more likely to skip over them.
To keep people from having trouble reading and figuring out where to go, your information needs to be well-organized and easy to understand.
Use content headings and highlights from the rich text mode of the online text editor to make your content easier for the reader to find information.
Reader-friendly content is provided, and the text is made easier to understand.
The free notepad tool's numbered heading, bullet and text alignment features make it simple to accomplish this collectively and can really help you give your content a sharp and professional look.
3.
Be Clear and Avoid Jargon
Make sure that you follow this step carefully, as it is a really important part of your writing strategy.
Most writers know how easy it is to produce long streams of text because they have been writing for a while.
If more is necessary, keep adding until your word or character limit is reached.
Your content should be the right length not too long or too short. Find the sweet spot.
Because most internet users scan text to find the information they need, keep your sentences short.
The online notepad tool can assist you in this regard by allowing you to check the number of characters, words, and even lines in the content that you enter into the tool.
With the help of tools, a writer can get past problems, cut down on distractions, and write faster and better.
Avoid jargon (technical terms)!
You may come across a technical blog or any other type of writing that uses many technical terms.
In this situation, make sure you explain the terms in a very simple and layman's manner so that people can understand them easily.
Write to the point and in a brief manner and avoid stuffing (Over usage of the same words, terms, and phrases).
Make sure that the reader always gets something out of what you write.
4.
Use the Right Tone and Style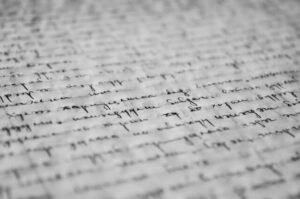 Whether you are writing a personal essay, an academic paper, or a business report, the tone and style of your writing are very important.
When you write in your own voice, you are more likely to be able to express yourself clearly and concisely.
This should be reflected in the tone of your writing.
Your audience will be able to tell if they are reading something that has been written by someone who knows what they are talking about or if it is just a bunch of words thrown together that do not make sense.
It can be difficult for non-native speakers of English to find the right tone for their writing.
This is especially true when writers try to write about something related to their own experiences and interests.
For example, if you are an American studying abroad in France and want to write about how much French people love baguettes (French bread), it would probably make more sense for you to use a French-influenced tone than an American one.
5.
Include Graphics, Demonstrate, and Explain
A lot of things need to be taken into account before your content is finalized.
Media and graphics are among them.
There are a lot of websites that are just plain text that and no infographics in their post.
They are boring because these websites only contain text.
Include illustrations and photos to help convey the idea and setting of your work.
Start with the introductory graphic (picture, animation, or short clip) that describes the topic.
Using the online notepad tool's "Insert Image" or "Insert Table" options within the rich text mode to insert an image or a table, respectively, is a simple way to accomplish this.
This choice enables the user to quickly and easily upload any image or a table with various grids onto the text pad, as needed.
Conclusion
If you're a writer, you might have a wide range of content under your belt or you might be just getting started.
You might have Submit guest posts or have writing blog posts, articles, eBooks, and flyers.
A talented writer equipped with the proper resources won't have any trouble creating newsletters, marketing emails, and other types of material.
For authors, understanding good writing techniques and effective structuring is crucial.
To assist the writers in producing high-quality content more quickly and easily, we have added a few tips.
This blog post contains some important tips that can help writers become more productive and produce better content.