The present-day business environment is incredibly harsh, dense, and competitive. In a situation as complex as it is, good project ideas are no longer enough to keep your company afloat. As a matter of fact, even the considerations regarding the financial viability are not sufficiently detailed to give you an idea about future prospects.
You also need to take into consideration numerous factors like invested time, effort, and other similar resources.
Such considerations, themselves, are very taxing, and can't be imagined without consistent record-keeping and detailed analytics presented in the form of a good business case. But what are the most critical components of these documents and how do you pen one down in the most optimal manner?
Let us try to find that out together.
The critical components of a business case
So, let us start by breaking down some of the key components that need to be included in any sort of sensible and usable business case:
Executive summary

– This component can be best described as the shorter version of your business case covering all of the relevant sections and used for pitching the projects to investors.

Project definition

– In this section you are going to cover general information about the project like, for instance, project outline, key business objectives, and so on.

Goals and objectives

– Here, you are going to provide information about the problems you are trying to solve as well as the objectives you need to fulfill to get there.

Project scope – Based on the project objectives, the

project scope

determines the resources needed to meet the business objectives.

Background information

– Providing a stronger context to your business case, background information provides additional detail about the project objectives and explains how they align with the overall strategic plan.

Success criteria

– These figures and requirements are usually presented with stakeholder requirements.

Project plan

– A step-by-step plan for putting everything we have covered so far in motion.
How to write a functional business case?
The key components we have just covered, however, hold very little value if they are not composed in a professional manner and provided with some sense of general purpose. Let us take a look then at a couple of suggestions that should help you to pen down the document that will actually be useful.
Understand what you are doing and why you are doing it
In the introduction and previous sections, we gave you a basic explanation of business cases and outlined some of their key components. However, if you want to produce a document that will contribute to your company, you need to research what is a business case and how these documents are applied in real life. Look for existing examples, successful applications, and similar references. Feel free to look for third-party help as well.
Be sure to identify the actual business problem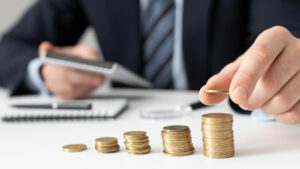 Some business owners make the common mistake of rolling out projects for the project's sake or to keep the momentum of their companies going. This is a huge mistake since the goal of any project must be to address some specific problem or create some new opportunity that will boost business growth. These requirements should be the main guiding thoughts and principles behind all key components of your business case.
Think about the alternative solutions
Business cases, traditionally, present a singular solution to a singular problem. That, however, doesn't mean that you should not consider alternative solutions to the issue at hand. On the contrary, before committing to any idea, you should be aware of all the alternative routes. Only when you get all the possible options on the table, you should start thinking about feasibility and benefits and narrowing the list down.
Establish a reliable scoring mechanism
Essentially, business options and elements of a business case shouldn't be assessed purely on a hunch or previous experience. All the benefits you are going to take into consideration need to have some unified ranking scale and rely upon the same criteria and KPIs. The more complexity you introduce to the process and the more data you provide along the way, the more beneficial your decisions will end up being.
Think about implementation
You can think of this move as a sort of reverse engineering. There are a lot of business cases that are written with the best intentions and are backed up by real-life data but don't take into consideration the final implementation which, ultimately, makes them not feasible enough. If you start with this simple requirement, you will be able to bridge the gap between these considerations and conceptual inceptions of the project.
Look for versatile input
Good business cases should cover all sorts of different topics ranging from management to finances and commercial considerations. That is why the input necessary for composing this vital document should come from a variety of parties ranging from lower-tier employees to stakeholders. This variety of opinions and perspectives will certainly make your business case stronger and your business more transparent, as well as cast a light on some potential risks.
In conclusion
We hope this short breakdown gave you a general idea about what business cases actually present, what are some of their key components, and, finally, how to produce the documents that will prove to be the most beneficial for your company. Well-thought-out projects are absolutely necessary for the success of one company. Penning down quality business cases will help you roll them out with as little risk as possible.