As a member of an HR team you'll often have to screen job candidates before they move on to speaking with employees within the department they're applying to. Generally, HR professionals want to gain a broader insight into a candidate and its competency to see if they're a strong cultural fit and align with a company's core values. Additionally, the interview gives candidates a better glimpse into the role and company to see if they're truly interested in working for the company.
To help HR professionals and job candidates alike, we've outlined four questions HR professionals should ask and which ones they should avoid.
Four Interview Questions You Should Ask
1. Tell me about yourself
The classic "tell me about yourself" interview question is a classic for a reason. It's a helpful question because it gives the interviewer a preview for how the rest of the interview will go and how they should. For the interviewee, be prepared to describe your work history, educational experience, some of your strengths, and what a few of your professional goals are.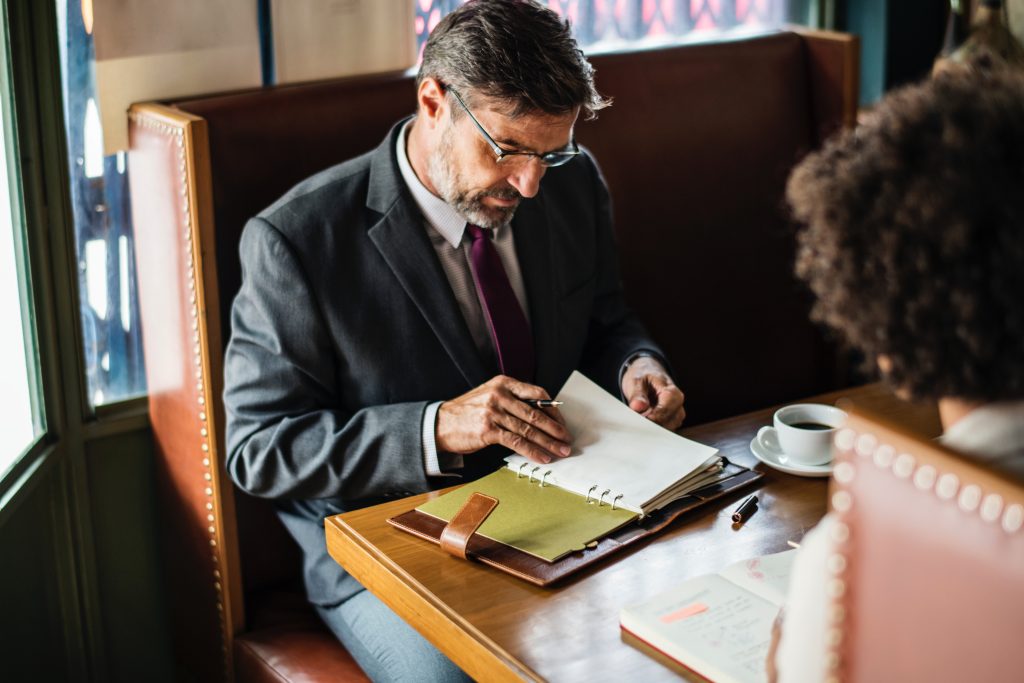 A typical response might sound like, "I graduated from X University with a degree in Z. Since graduation, I've worked at Company A and B, starting as an entry-level copywriter and working up to an associate marketing strategist. Throughout my work history, I've learned I excel in group projects as opposed to more isolated tasks. I learned I enjoy the problem-solving side of marketing and content strategy and feel passionate about my roles. As a result, traffic to our site has increased 9% over my time at the company which has led to increased lead conversions. Now I'm looking for new challenges and think your company, and this role specifically, will be a great step forward."
2. Why are you interested in this position?
Another staple in the interview process, this question is a great indicator into how interested the candidate is in the company, the role, how much research they did about both, and whether they truly care about your company's mission, or if they're just applying to any role in their job field. A candidate who doesn't provide a detailed answer tells you how interested they truly are. A better approach is to mention the specific qualifications listed on the job posting and how your personal strengths meet these aspects of the job. A bonus is to include how you can drive positive results for the team.
For example, you could say, "My current role has exposed me to my love of crafting and strategizing campaigns to increase lead conversions. Over my time at X, I've seen a 6% lead conversion increase through campaigns I've organized. I see this role as a chance to improve my marketing capabilities and challenge myself while growing my list of skills."
3. Can you describe a time when you made a mistake, and how did you deal with it?
This question is supposed to trip candidates up. It's posed to see how candidates talk about themselves, if they learn from past mistakes, and if they own up to their actions. If a candidate can't think of anything it's a sign they don't take responsibility for their mistakes. Tackle the question honestly, succinctly, and explain how you grew from the experience.
For example, "After a few months in my role as a content writer, I took on too many projects too quickly and found myself overwhelmed and not as proficient in my role. I became frustrated, as did my team members because there was a lack of communication and projects began to pile up. I learned the importance of collaboration and saying no politely, which lead to me being more successful as I grew into my role."
4. Do you have any questions for me?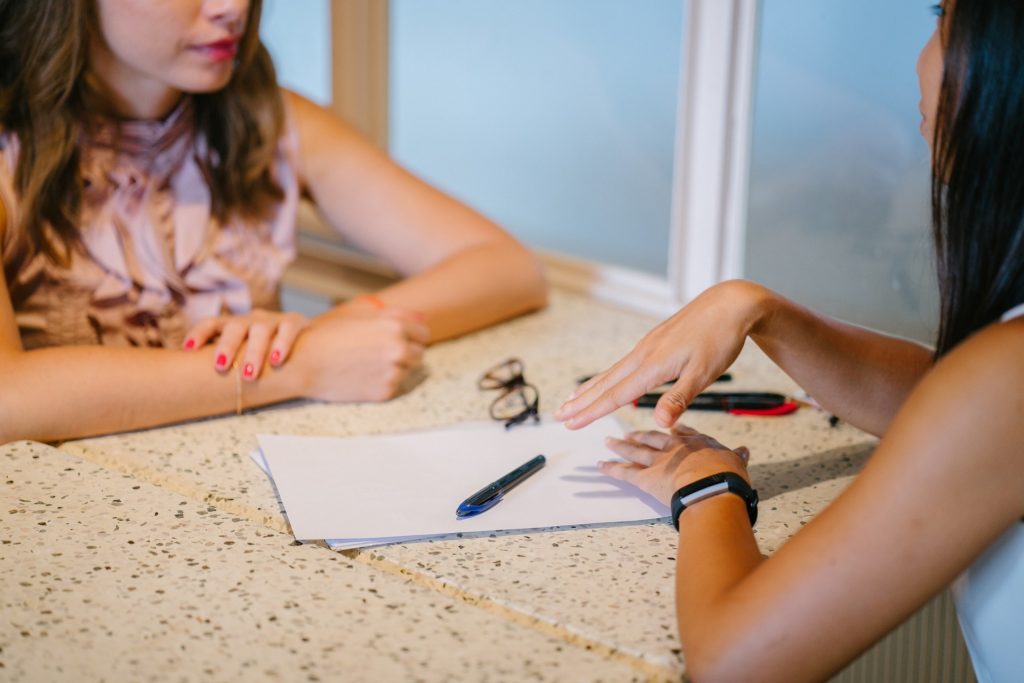 Nearly everyone knows at this point to say anything besides "I don't think I do, thanks for your time!" It's critical to have in-depth, strategic questions which demonstrate your interest in the role and your potential value to your future team and employer. At the same time, a candidate should express their real interests and concerns about the company. It's also a small chance for the candidate to interview their interviewee.
Four Interview Questions You Should Avoid
1. Where are you from?
While this question might seem innocuous, it's actually illegal to ask during the course of the interview. Asking about a person's country of origin has the potential to open your company up for a discrimination lawsuit. If you are curious about a person's citizenship or work eligibility, you can find out when the employee fills out their onboarding paperwork.
2. Do you have any children?
Asking women, and men, if they're married, single, or if they have children, is a discriminatory question. It may seem odd that this question would be asked, but if the interview becomes overly comfortable and relaxed it's well within the realm of possibility. Try to avoid letting the interview stray into this realm. Instead, phrase the question as "Do you have any commitments that might prevent you from working the assigned shifts?"
3. What is your current salary?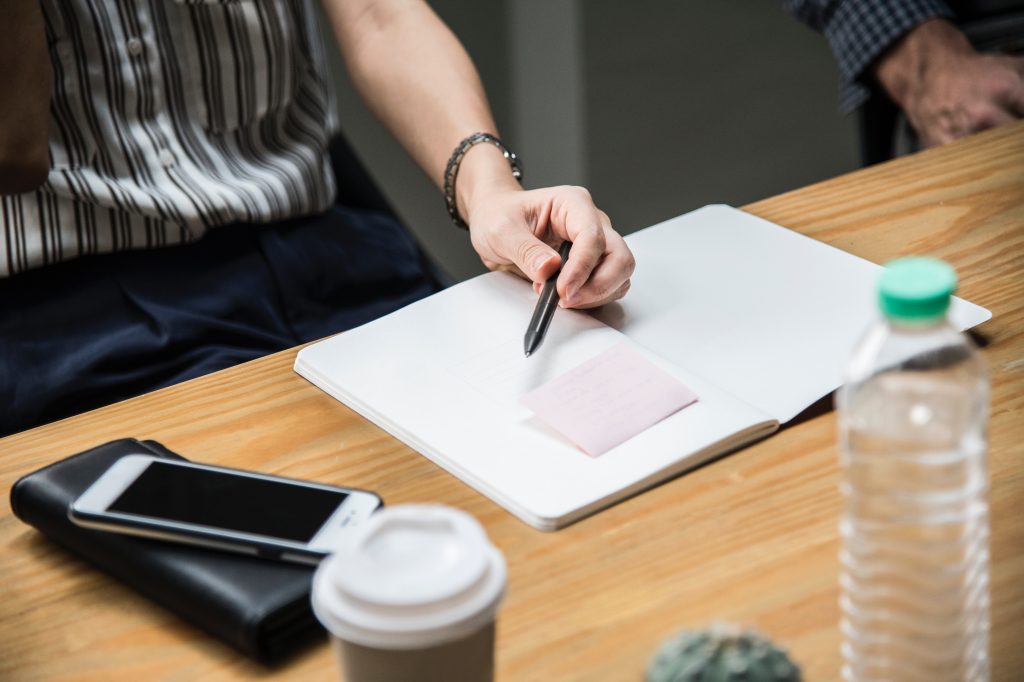 Asking about a candidate's' current salary or hourly wage isn't strictly illegal, at least not in every state, but it does put a poor taste in a potential candidate's mouth. This question is starting to phase out of the interview lexicon as it can be seen as discriminatory, especially if a candidate is making a lower number than another interviewee. If you are asked this question, answer with a salary range applicable to the job market, industry, and where you're located.
4. Do you belong to any clubs or organizations?
Interview questions about group memberships or (worse) political affiliations should be avoided during the interview unless directly applicable to the role in question. Although you may be trying to bond with a candidate or see how they spend their time, it's better to rephrase the question and ask about their hobbies or commitment to the role.
Final Thoughts
Ultimately, a job interview is a chance for HR professionals and candidates to form an opinion of each other and see how well they fit together. It gives the candidate a chance to highlight their strengths and goals while getting a glimpse into a potential employer's culture.
Ian Heslip is an Inbound Marketing Strategist for Dominion Systems. Out of the office he enjoys testing his caffeine tolerance and working in his garden.