Did somebody say party? At the late 20s nonetheless? Well, when you approach the infamous 30 (that will never be the new 20 no matter how hard they tried to make it happen) you don't go clubbing and digesting copious amounts of alcohol. You go out, have a few drinks all the while wondering why did you go out at all, instead of lounging on the sofa with your favorite book and a glass of wine. After a long week at work, you rarely feel like spending your Saturday nights partying, because the hangover is the worst when you're so close to turning 30. Not to mention having to pick out the clothes you'll look sexy but not like you're trying too hard, but that will still make you feel somewhat comfortable. Yes, going out in your late 20s is a completely different situation, both fashion-wise and when it comes to partying itself.
Keep it comfortable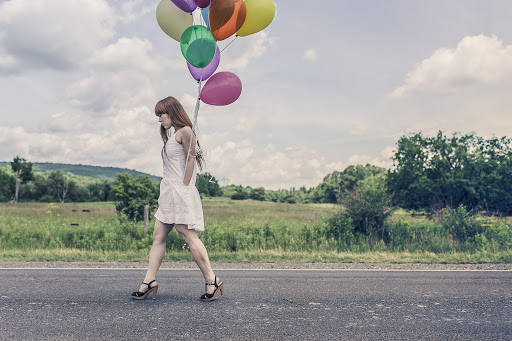 Going through the photos of you partying in college is one of the best I cannot believe this, situations you'll face. Just looking at yourself rocking those ridiculously high heels with that insanely short mini skirt and a plunging neckline that revealed way too much, makes you want to disown yourself. Fortunately, you know better now. Instead of showing too much skin and make your feet hurt until the next time you go out, think about going for a comfortable wardrobe. A white silk camisole tucked in a pair of black high-waisted trousers can look absolutely stunning. Throw a blazer casually over your shoulders, for a sleek classy look. Put on a pair of flat pointy toe shoes and a clutch for the ultimate evening look.
Look for casual evening dresses
You can never go wrong with a dress unless it's too short. You know very well by now that anything shorter than mid-thigh is completely unacceptable for any occasion and much less night out. Therefore, look for a nice casual evening dress that will offer you both style and comfort. A little black dress or maybe a white midi lace dress with short sleeves can be a lovely choice for a nightcap with your girls. Match it with a pair of sandals for a sexy evening ensemble. A body-con dress is also one of the great choices because you can pair it with multiple footwear and accessories to your heart's desire, for the unique and appropriate outfit.
Feel free to stick to denim
A pair of well-fitted jeans that follow your figure can look more flattering than any dress if you know how to make it work for you. High-waisted jeans will look amazing with a tucked in a silk blouse. Buckle them with a trendy belt, put on your favorite patent pumps and throw over a leather jacket for a fierce ensemble. Don't be afraid to match denim with more denim, and think about matching a denim shirt with your favorite pair of jeans. Ankle boots or even strappy sandals can go wonderfully with this outfit.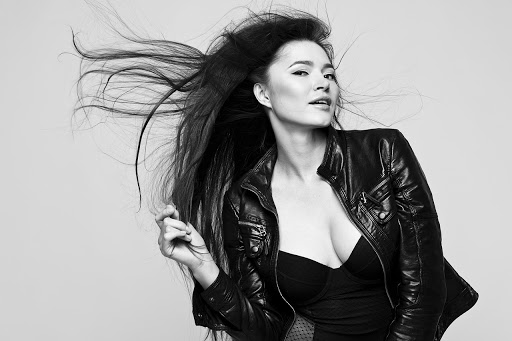 Choose your shoes wisely
As you might have noticed, in your late 20s you'll pay much more attention to comfort rather than on style. However, this doesn't mean that you should sacrifice your style for the ever-needed comfort. Ankle boots, ballerina flats, pumps, and sandals can all be more than comfortable if you only shop carefully. Even though those 15cm high heels look amazing and make your legs look sexy, the ones with a 10 or even 8cm heel will do just the same, without making your feet suffer. Wedge sandals, oxford shoes, moccasins and ballerina flats can all look fabulous on a night out.
Always accessorize
Accessories are the heart and soul of an outfit, which is why you must accessorize carefully. There's a fine line between looking trendy and kitschy so choose your jewelry wisely. A long chain necklace paired with long flashy earrings is a serious no-no, so when you go for a statement necklace, pick less flashy earrings and bracelets. An elegant watch can be all your outfit needs to give you that necessary class and allow you to add a dose of charm to your ensemble. A trendy bag is always a must as well as a stylish belt that can instantly make your outfit look more dressed up while emphasizing your midriff to make your figure that sexier.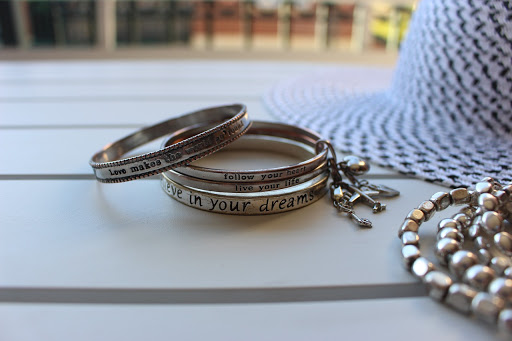 Final thoughts
Going out in your late 20s will be a completely new experience, which is why it deserves an entirely different wardrobe than your early 20s-self owned. Just make sure you stick to appropriate length and know what flatters your physique the most, and you won't have any trouble fashioning a trendy ensemble.