Moving can take its toll on the best of us, and even adults have trouble coping with the moving stress from packing, finding moving services, and dealing with paperwork. Multiply that by 100, and that's how much more intense moving can be for kids, especially if they are not keen on the idea of leaving their home and friends behind. We have tips that will help you prepare your children for a move as making the move easier for your kids will make it easier for you, too.
Talk to Your Kids Beforehand
Change comes worst if it's out of the blue, and there's nothing you can do about it. So talk to your kids about the move well ahead of time and let them know when and where you will be moving. How you break it down for them is important, and even if they're not too happy about it (kids usually aren't), make sure you focus on the positive aspects of your upcoming move. They might have some questions, too, so be sure to address all of them, no matter how silly they might sound, and be honest with them. It's easier with local moves, as you can promise they'll still be able to visit their friends, but if you are moving far away and coming back for visits isn't an option, don't lie to them. Be upfront about it and introduce other ways of staying in touch with friends (hey, it's the internet era!). It might be hard for them to hear the truth at first, but they will feel respected, and it will help with preparing them for the move.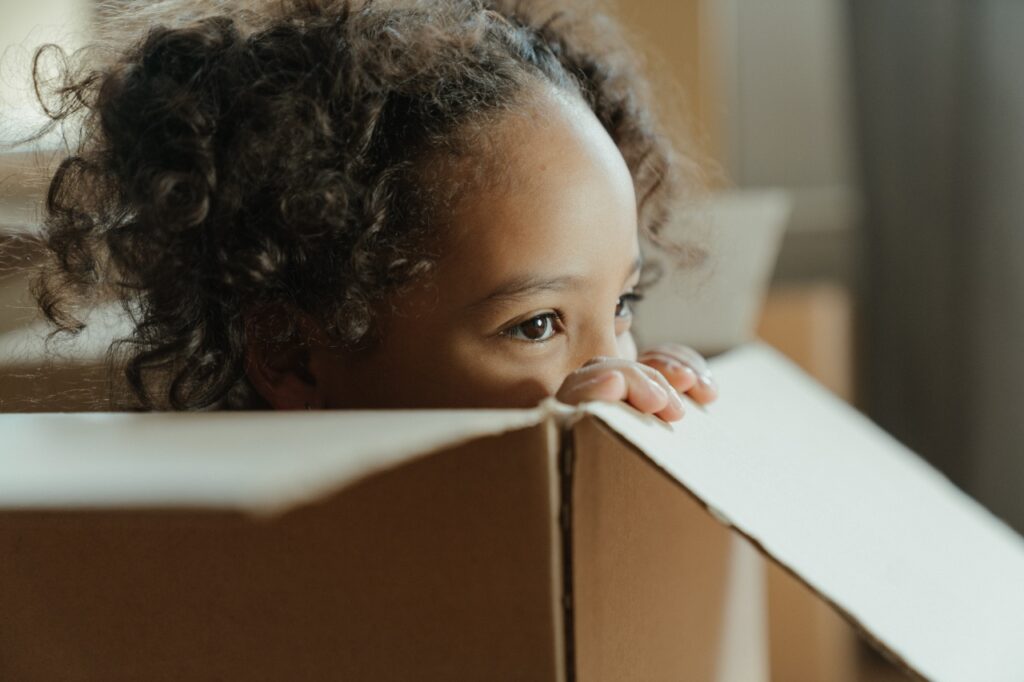 Hire a Good Mover
It goes without saying that opting for the right moving services in Seattle or wherever you're moving to will make the whole process a whole lot easier. But, it will help you with the little ones, as well. Find the right moving company and entrust it with as many relocation tasks as you can. That way, you will have much more time and less stress to prepare your kids and devote yourself to them. Let the movers do the moving, and you take care of your kids and their needs during this stressful time (you can see more on Irvine Movers). With the right mover involved, you won't be so stressed out about the process itself. You can also consider hiring a babysitter or having friends over on the move day to help out with the little ones.
Engage Them in the Process
A good way to make your children feel involved and in control is to let them participate in packing and the entire moving process. Try to make it fun for them, as well; for example, you can let them pack their own things and toys and decorate the boxes that go in their room. Take the chance to discuss your future home with them and let them weigh in on things like where they would like to put things in their room or what color walls they want. That way, they will have something to look forward to, and they might even get excited about moving. Plus, they can help you out as little things add up and mean a lot in the moving process.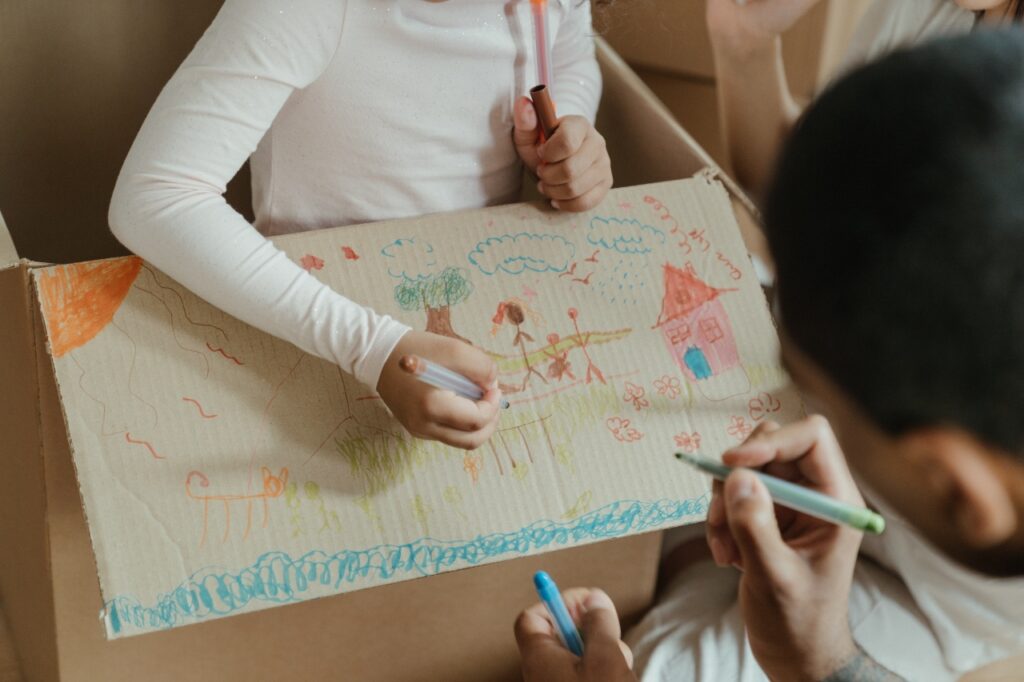 Have a Good Attitude Towards the Move
This may not be the easiest time for you either, and you must feel overwhelmed with things to do and under a lot of pressure. Still, if you can, try to maintain a positive attitude and hide all the stress you may be feeling from the kids. Children are like little sponges, they soak up everything, and if they see you stressed out or nervous, you best believe they will pick up on it and act out. So, stay positive and relaxed and try to turn it into an adventure for them. And if they are excited about it, they will want to be a part of it, so they will eagerly help, which only means less work and stress for you, too!
Make The New Place Feel Like Home ASAP
Helping your children feel at home in the new house is always extremely crucial. That means unpacking everything as quickly as you can is almost always the way to go. As this is not always possible, though, some parents try to come up with creative solutions to make the adjustment as easy as possible for their kids. 
For example, in England, a couple with three young children had opted to keep all their packed boxes in a cheap self storage facility in Bristol while they slowly unpacked and set-up every part of the house, starting with the bedrooms and common areas where their kids would stay.. Without these packed boxes making the kids feel anxious and uneasy, settling in was definitely a much smoother process.
After You've Moved – Maintain Old Routines and Establish Fun New Ones
Children are creatures of habit, so their routine means the world to them. And nothing disturbs a well-established routine like a long-distance move. That's why you should try to preserve every bit of their routine you can in your new home and engage them in maintaining your new home. Arrange their furniture in the same way (unless they wanted otherwise), keep their morning and evening routines and all the family traditions you had in your old home, like pizza Saturdays. A good way to introduce them to the new place is by establishing fun, new routines, like visiting a zoo or an aquapark in the new town or taking them out for good ice cream. Such small things can really make a big difference and mean the world to your child.