A workplace area should be professional, welcoming, and safe. The advantages of an enticing office environment include providing customers with peace of mind and favorable sentiments about employing or recruiting your services. Adjusting a few minor details can make your office space more welcoming. Also, modifying your new office space may increase productivity.
Several studies show that our surroundings have an impact on our behavior and efficiency. A pleasant office décor makes your office space more welcoming and provides a one-of-a-kind experience for both customers and staff. When you smartly invest money in a productive work environment, you will see a better mood, more energy, and higher morale.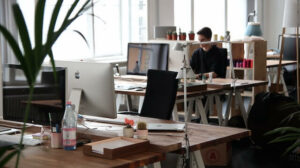 Make an effective layout
A workplace reflects not just how you work but also the energy of the surrounding environment. Workplace safety is critical for every person in the sector since everyone wants to work in a secure environment. Similarly, an office layout is more than merely categorizing departments and duties. You don't want your new customers to have to navigate a labyrinth of unsorted paperwork or the kitchen to border the meeting room. Installing necessary work items such as printers and copiers in areas where noise is a problem is also not a good idea. Creating the finest place for your firm entails meeting the demands of your employees and team members so that they are ready for success and efficiency when they come to work. Business owners might even allow their employees to rearrange their offices or workstations to use the space they have better.
Maintain a tidy environment
A cluttered workstation is distracting. It reduces productivity and creates a negative image with customers. Clear the clutter to make a professional first impression on clients and employees. The most common issue in keeping the workplace neat is a lack of storage, but the solution to this problem is simple – add more or rent a unit.
Improve your lighting
Lighting is another aspect that has a direct impact on mood. Natural light is usually preferable. Setting up your office so that people are closer to windows or skylights is a good idea. Studies from Northwestern University show that natural light in the workplace makes people happier.
But don't be concerned if your workspace lacks natural light. IKEA and Target provide a plethora of low-cost lighting alternatives. Both shops offer standing lamps, shades, and spotlights for less than $25. Insider tip: "Daylight" bulbs may mimic natural light in the workplace.
Include some plants
Plants may help promote employee wellbeing by doing anything from generating positive sentiments to increasing cognition and attention. For starters, indoor plants operate as natural air filters, and experts have identified air quality as one of four factors that lead to workplace stress. (Sound, lighting, and temperature are the others.) Being around plants is also like being outside in nature, which has been shown to lower stress hormones.
Indoor plants are inexpensive and attractive, adding a splash of greenery to an otherwise barren canvas. Visit a flower shop near you to get advice from experts on what plants will do well and make your office space more welcoming.
Don't use workspace for storage
People frequently use the bulk of their desks and workstations to keep documents and office supplies. A workstation should be open, with enough space for people to feel unconstrained. Instead of using your office as storage, we advise you to rent commercial storage, as it will make it more organized. The final thing a person should consider when working is where to find room to capture their concept. A desk should be more than a blank canvas; it should reflect your personality. Putting photos or other personal items on your desk is a great way to make any space feel more like your own and get work done. 
Integrate the colors of your brand
Your brand is the heart of your business. It reflects your activities and indicates how you perceive the world. Your brand is a component of your company that directly impacts people. Your consumers will know it anytime they see it, so make sure they see it often. A good marketing strategy can help you achieve that, but you can do more.
Surround your staff with your logo colors and develop a new color scheme. If your logo is green, use a choice of green cushions and a matching carpet in the sitting area. Using familiar colors to surround your staff and customers is a terrific way to build a business culture and make your office space more welcoming. You can always explore new color trends if unsure which colors to pick. If you like black and white logos, you may change your color scheme and design a new layout highlighting your brand and contemporary office furniture.
The texture is also important
Providing visual enjoyment is sometimes insufficient. You must experiment with various materials and textures if you want to invest in an enticing workplace area. Install a different flooring material in one section of your workplace and coordinate different fabric textures with your couch. It may seem difficult at first, but you can learn how to refurbish your workplace, particularly if you're on a tight budget. Your efforts will be rewarded, but you must know where to search.
Go through periodicals and your favorite social media channels to get innovative ideas. Renovations may be costly. But you do not have to invest in expensive new things if you do not have enough funds for this sort of furniture or modification.
Be creative with your flooring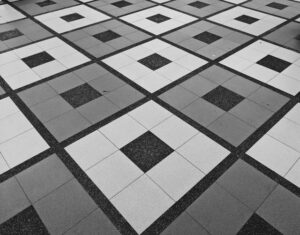 While most of us pay attention to the walls and decorations in the appealing workplace environment, the flooring is generally overlooked. However, having the appropriate flooring is essential, and you won't know it until you have it. The proper use of colors and patterns, especially for firms in the creative sector, such as designers or developers, will make your office space more welcoming.
Another excellent suggestion is to use accent colors on walls and office furniture, such as ottomans, to complement your surroundings and culture. It breathes new life into the workplace by bringing personality and depth. These enable the company to show off its location to customers and do more business on the grounds.
With all these ideas under your belt, you can easily make your office space more welcoming to the clients and more pleasant for your staff.