The interior design furniture we have in our homes makes the home atmosphere livelier. When done correctly, it enhances one's place and creates a polished look. The right furniture, however, goes beyond beauty. Furniture is meant to last many years, so paying attention to the details and quality of what a piece is made of is an excellent way to help seal the deal, and a little guidance isn't a bad idea either.
The task of furnishing your home correctly can be stressful, especially since furniture can be an expensive purchase. However, a few modern interior designers make the process stress-free. It is a pleasure to choose home fixtures since you will be delighted to see an elegant and welcoming home each morning. You can furnish your home in a breeze by following these tips.
Selecting The Right Interior Furniture for Home:
Identify your actual needs
Start with the basics. The things you place inside your home greatly affect the actual ambiance of the living space. In addition, you should measure your space to know what interior design furniture size you need. It is important to remember that apart from enjoying the beauty of your furnishings, they must also be valuable and efficient.
Identify your architecture
Taking a look at your house's existing architecture is extremely important. Consider the ceiling, columns, and windows. If you neglect to check the architectural elements, your furniture might not look right in the space. Interior designers must ensure that the table you get is in style and suitable for the interior design.
Choose a theme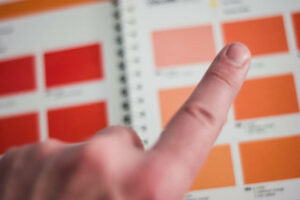 It is helpful to select a theme. If interior design furniture is placed in a room without any noticeable theme, it will probably look fine but might not reach its full potential. Choose a mix and match style if you represent a diverse look. Choose modern pieces if you are up to date.
Take advantage of the best value
It should not be the case that you end up purchasing interior design furniture for high prices but while receiving the order, you get the notice that the quality is not that great. Thus, the entire point of purchase would finally go in vain. Thus, you need to look for comfort, quality, and the price at the same time while getting interior design furniture.
First, choose a focal piece
If you are shopping for furniture for a particular room, starting with the main focal piece of furniture or the anchoring piece is recommended. This will help you establish the foundation for the rest of the room's décor. So, for example, if you plan on decorating a living room, you can choose a sofa that will be the focal point of the room, and for a bedroom, the bed. Having decided on an anchor piece, you can select items that complement it.
Get the most out of furniture services
Some people have difficulty picking interior design furniture. Despite knowing what they need, they may not know what type of furniture to choose. Thankfully, many interior design furniture designers now have a variety of furniture options that are so vast that no one will run out of choices. You should, however, trust your judgment. It would help if you didn't buy furniture you don't like, no matter what others recommend.
Conclusion:
There is no doubt that interior design furniture is the best party for any home or property and choosing the right furniture will make it more appealing. You should also consider fabrics and materials when selecting interior design furniture. Your fabric and material choices should blend well with your home's style and the people living there. It is best to avoid white sofas and light fabrics if you have a family with small children and pets. However, you can settle for washable and durable furniture fabrics anytime.