Since hiring the best 3D artist can turn out to be an overwhelming process, here are a couple of useful tips that should help you hire the right talent for the project at hand.
Regardless of what type of business you run, the need for top 3D artists is ever-increasing in the world of the internet. Pretty much every industry developed the need for 3D artists who can do rendering and visualization work. 3D models and renders are vital to an incredibly wide range of different business areas.
Manufacturers rely on 3D artists to visualize their products and get ahead of their advertising game and beat the competitors. 3D visualization allows you to see your product before it's created, spot any errors or issues early on, etc.
Even if you're running a business that doesn't include any products, hiring top-class 3D artists can still help you. Virtual and augmented reality and 3D visualization can help your consumers get into your brand, attract a broad audience, convey your brand message, etc.
So, if you need to hire top 3D artists, it would be wise to take some time to fully understand what it is that you need for such professionals. Finding the right one can be a hurdle, but we can help you narrow down your search by including the following things.
What to do before you start your search
Many people start their search for top 3D artists by typing "3D artist" on Google and hoping for the best. However, this only leads to getting a bunch of unchecked results. Since going through all the results takes a tremendous amount of time and effort, preparing yourself before you start searching can make things a lot smoother.
So, before you start looking for the right candidate, think about the things you need. Try to visualize your goal in your mind so that you can communicate your ideas and find the right 3D artist for your needs. Not every freelancer is the right one for you, so take your time and choose wisely.
Look for experience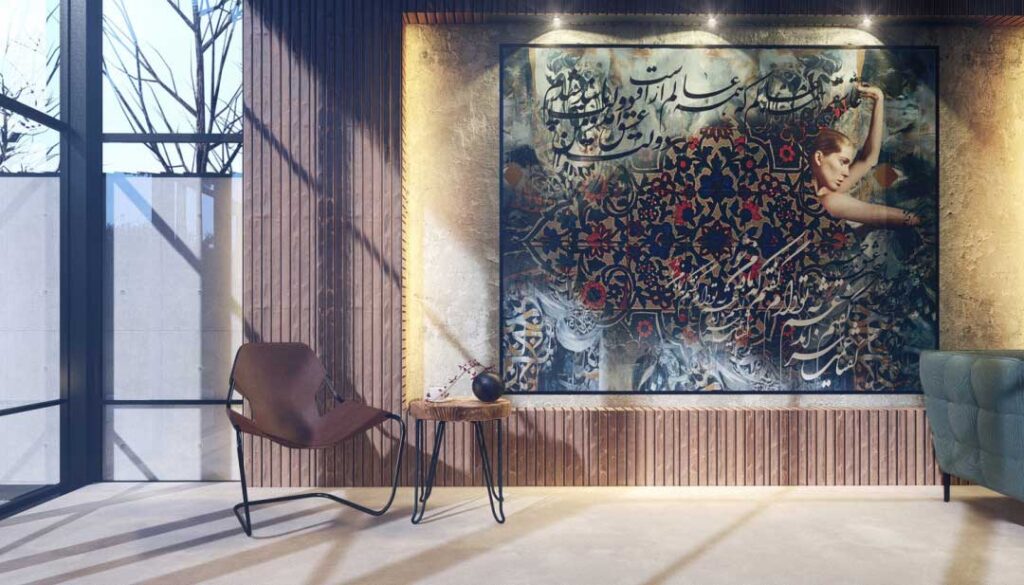 The first thing you should be looking into is the experience your candidate has. The more, the better. Experience means that the person possesses a particular set of skills. When it comes to hiring the best 3D artists, knowing what sort of skills your candidate has can significantly help narrow down your selection.
Here is the list of the most common skills for 3D artists:
Architectural visualization – this is one of the most common skills and probably the most sought after. Mostly demanded by architecture studios, 3D architectural visualization is an excellent way to preview 3D rendering of some building before it's actually built. If you're planning on building an object, you'll need a 3D artist who can handle 3D architectural visualization.
3D modeling – 3D artists who can handle 3D modeling are quite popular among a wide range of businesses simply because they can make models of objects and work in different fields.
3D concept artist – every initial design is the rawest representation of an original idea before it's set in stone. 3D artists need to be extremely creative to visualize your ideas and turn them into a vivid concept.
Qualifications
Every 3D artist should possess the following qualifications:
Computer skills and artistic talent – in the world of computers, digital technologies, and the internet, a 3D artist must have the basic knowledge of computer skills. Since they're called artists, artistic talent goes without saying. Computer skills are an essential tool for communicating ideas today. They need to have good knowledge of the computer programs necessary to create 3D visualizations. Truly experienced 3D artists are passionate about their work and will know more than one computer program.
Business and networking skills – since 3D artists are required to do business to find work, they need some basic skills in negotiating, taking orders, finding projects, doing paperwork, etc. They also need a sense of timing, as most projects include a deadline. Their capability to handle business accordingly significantly impacts their performance. Networking matters greatly, too, as your 3D artist can point you in the right direction if you need more people to complete a huge project. If your candidate has both business and networking skills, you're on the right path.
Teamwork skills and collaborative personality – 3D art is all about teamwork. Since your project probably includes more than one person, your 3D artists will have to fit in the team and contribute to the team spirit. Look for someone who has long experience working on collaborative projects and with other people.
Creativity – while being able to create a professional, polished, and realistic 3D visualization is the primary quality you're after, you need a 3D artist who will get creative with your ideas. More importantly, they need to be the bridge between your ideas and reality. Initial thoughts are usually too unreal in the beginning. It would help if you had a professional who won't be afraid to work hard to show you the solution that works according to your needs.
Check online reviews (if any)
If your candidate has done any previous work, there will be online reviews on the internet. Online and customer reviews and references are the best way to ascertain how professional and skillful a 3D artist is.
Much of these things, including the quality of work, will be included in a portfolio, but online reviews can tell you the things 3D artists don't include or talk about in interviews. Online reviews tell you about how prompt an artist is and if they could finish the work on time.
You can also find out any additional information and details about their approach, professionalism, skills, etc. Also, look for references. References are the best way to see if a 3D artist had any previous experience working with clients.
Take a look at their portfolio
A portfolio usually contains the highlights by the 3D artist you're considering hiring. These highlights are generally the best projects they worked on and are proud of. Aside from the best work, a portfolio also consists of various other details that can help you make an informed decision before you hire.
It's essential to pay attention to all the details included to see if the person is really up to the challenge and how their work compares to what you had in mind. If you're not impressed by their best work, don't hope that they'll improve their quality for your project because that won't happen.
So, when checking a portfolio, start with the skills you need. If they have the skills you're after, that's a good start. If you know how to read it, a portfolio will tell you everything you need to know about your artist's passions, expertise, skill, knowledge, and beyond.
Pay special attention to visualizations included in the portfolio to see if there's enough detail.
The price and method of payment
Freelancing 3D artists reserve the right to charge their own prices. Most people looking to hire consider themselves lucky when they cross paths with cheap artists. However, cheap isn't always great. Finding a great artist for affordable prices is quite a challenge, but everything is possible if you put your mind to it.
Filter out the artists by inflated prices to get down to top artists with regular prices. It would be good to know the typical salaries for freelancing 3D artists to prepare your budget for what's coming. It's also important to emphasize that finding top 3D artists is a sort of investment.
Sometimes, it's better to pay more for top quality 3D visualization that you can use for multiple purposes. The method of payment also plays an important role. Every freelancer has a preferred method of payment.
If their payment methods align with yours, you're good to go. Prices will vary depending on experience, previous work, and skill level. Be realistic about your expectations, and don't offer a price that is too low. This could scare away the best talent.
Visualization with or without consulting?
The best advice we can give you on this one is to always work together if possible. Different 3D artists have different rules. They approach work in different ways. The key to the most successful cooperation is to find a 3D artist that will consult with you.
These are usually persons who are very open to cooperating with their clients as they fully realize how valuable it is to have a professional and second opinion. Remember, they are here to turn your ideas into visualizations.
Since the chances are that you don't have too much experience with 3D design, consulting with your candidate is the wisest path you can take. Everything starts with your initial idea, but the 3D artists will make most of the modifications.
The best course of action is to work together to spot any errors, obstacles, issues, etc. So, always try to cooperate! This is the best way to get the most useful suggestions and advice from a person with a lot of experience.
Marketplaces vs. Firms vs. Freelancers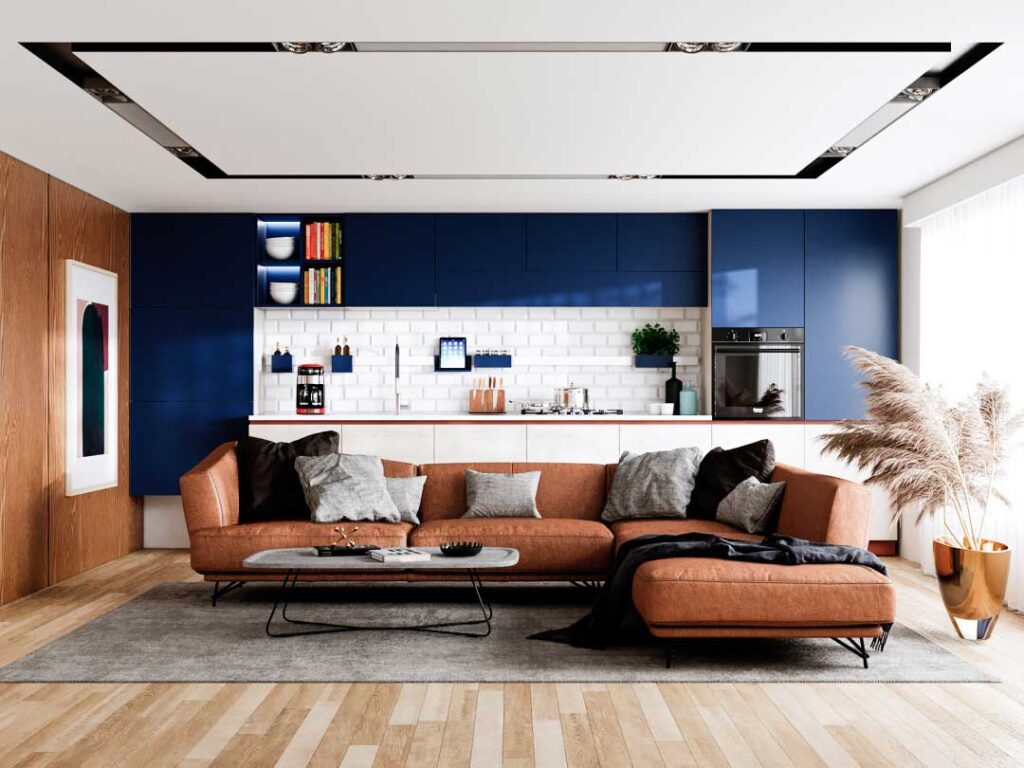 When hiring 3D artists, you have three options that give the best and widest range of options:
Marketplaces
Firms
Freelancers
If you're looking for freelance 3D artists, Easy Render should be on top of your list. This is a job-finding platform for hiring top talent in the field of 3D rendering and visualization. The service is incredibly user-friendly and easy to navigate while it offers an incredibly wide range of top talent to choose from.
This is like your own personal online marketplace for hiring the best talent. Connect directly with potential candidates, go through their portfolios, and negotiate terms. Other good places to look for top talent are:
ArchiCGI – top of the line architecture studio with the best 3D artists around. If your design budget can support cutting edge visualization and renderings, this should be your top choice. The expertise of their artists is unprecedented.
Craigslist – while we're fully aware that this may not be the most reliable option for hiring, Craigslist allows you to locate the best talent near your location and meet them in person. This makes things a lot easier for both you and the 3D artist. This is quite a useful tool for finding and hiring top class, local 3D artists.
Cad Crowd – similar to Easy Render, Cad Crowd gathers excellent talent from the spheres of visualization and rendering. While the platform is mainly intended for interior design and architecture companies, Cad Crowd covers various industries, such as design, modeling, 3d artwork, architectural visualization, and more.
UpWork – perhaps one of the most renovated hiring platforms, all with the broadest range of talent on the planet. Finding 3D visualizations and rendering artists will be quick and easy.
Specialization (if necessary)
If necessary, ask for proof of specialization. If you need only 3D visualization, going with a specialized professional in the field is the best way to make sure you've hired the right person for the job.
On top of that, specialists have all the knowledge of the latest trends and events in their industry. Their knowledge and expertise can significantly help you realize your ideas and make the most of your design.
Conclusion
If you're working on the most crucial project, having the right 3D artist can make or break your efforts. We sincerely hope that these tips will help you to find the best person for the job.
The internet is swarming with thousands of skilled, talented, and well-trained 3D artists, but going through so many options can be too tedious and boring.
That's why we gathered these tips to make it easier for you. We hope that proper talent will give your project a much-needed boost.