Preparing for your wedding day is supposed to be a magical, fun period where you're constantly thinking about the most wonderful day of your life that is fast approaching. But in reality, planning a wedding can be so stressful for couples, and especially for brides that often end up doing everything on their own. This is why you need to take the time to enjoy the little things that can bring nothing but joy, like putting together your look. Picking a wedding dress might be hard work and might make you choose between your wishes and your budget, but don't worry – even with a cheaper dress, you can achieve an amazing look by adding on jewelry, and here's how.
Pay homage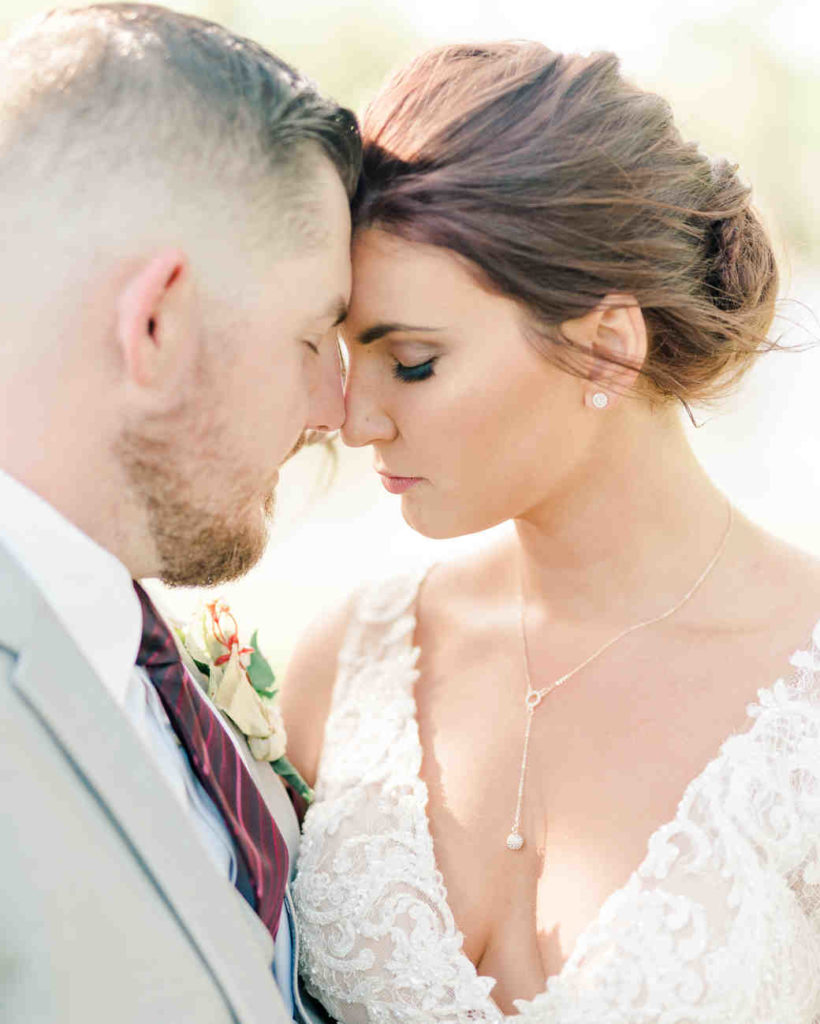 Do you have some jewelry that your grandma wore on her wedding day? Or perhaps the earrings that were the centerpiece of your mom's look? This is the time to pay homage to your past and your family, by wearing a piece of jewelry that connects you to them in some way. Remember, jewelry – and especially nice, high-quality jewelry – never goes out of style, and you can rest assured that it will only make you look classy and never old-fashioned. You can also take parts of their jewelry and incorporate them into something new, like taking apart a pearl bracelet that is a bit too much for your look and using the individual pearls for earrings.
Let the pieces shine
If you cover yourself head-to-toe in jewelry, you'll never be able to let a piece shine and really showcase how beautiful it is. Of course, the most important piece of jewelry that day are the rings. Whether you're going with a family ring, or you find something from a beautiful collection of wedding rings online, you want that ring to really stand out. So if you do want to wear some kind of bracelet, put it on your other hand. Similarly, if you have a big, fluffy neckline that brings a lot of attention, you probably don't need a necklace, and if you do put it on, you'll be subtracting from both the dress and the necklace.
Match it up
There's really nothing cooler than thinking about tiny details that only you and a few sharp eyes will be aware of, like matching your jewelry to your partner. You can use the same color palette, even for accessories like shoes and ties, but also for jewelry. You can use the same metal or the same stones for earrings and cuff links. If you want to be really sneaky, you can use some of the flowers from your bridal bouquet and put it in the groom's pocket for a little floral accent. Wearing matching pieces will give you an added sense of bonding, because the truth is that you probably won't be able to spend that much time together during the wedding itself, in between the celebrations and all the friends and family you need to tend to.
Combine it with your dress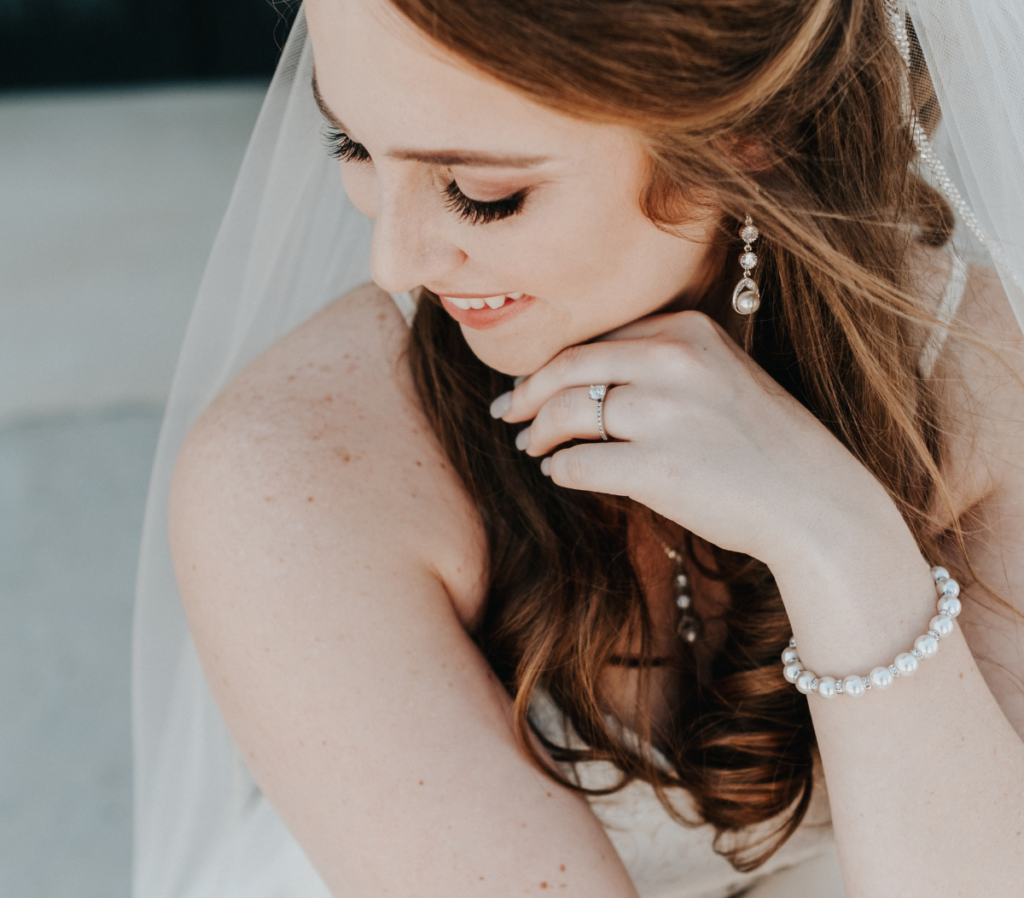 If you want something really different, you can consider combining the jewelry with the dress itself. For example, you can have a bracelet that circles around your arm and attaches to the dress at the shoulder, making a mock sleeve. Or you can think about belts, body chains and other pieces that integrate with the dress to somehow alter its shape or add to the fabric. You can also combine a tiara or flower crows with a veil, or even with the dress itself to give such a unique figure to the dress. And even when it's not a part of the dress, you always have to plan around the dress: the neckline, sleeves, skirt length and any other details. You don't want anything getting tangled or lost in the fabric, so you really want to think your composition through before the big day.
And when you are completely ready and you walk down that aisle with all eyes pointed at you, you will truly appreciate knowing that every piece is in the exact right place and that you look stunning. Remember that you can go as plain as you want or as complex, as long as it is all coherent and helps you achieve the overall look you have in mind.