Growing your small business is always a tough task, it takes a lot of patience, resilience, and testing.
Most of your strategies might not work that's where you need to focus actually.
I do not want to be cliche but focusing on learning from your mistakes, is actually the best learning process.
Although you need to be as objective as possible.
Let's take a quick look at some marketing channels you can use literally today and most importantly at close to zero cost! There are also some cheap email marketing services that you could use for your strategies.
Email Marketing and Marketing Automation
Email marketing is actually on the best marketing channels to use when it comes to ROI(return on investment) with an average of 1$ spent on email marketing you are expected a return of up to $38.
Depending on the type of your business email marketing can be different for examples if you own an eCommerce store you absolutely have to do email marketing not in the traditional sense though. For a greater number of emails, you might consider using a bulk email delivery service to ensure good deliverability.
You have to use Marketing Automation.
Marketing automation can be anything from, welcome email sequences when one of your customers' registers for an account in your eCommerce store or even the most popular one cart abandonment emails.
Cart abandonment emails allow you to retrieve potential customers that have added some products on their basket, although they've not completed their order.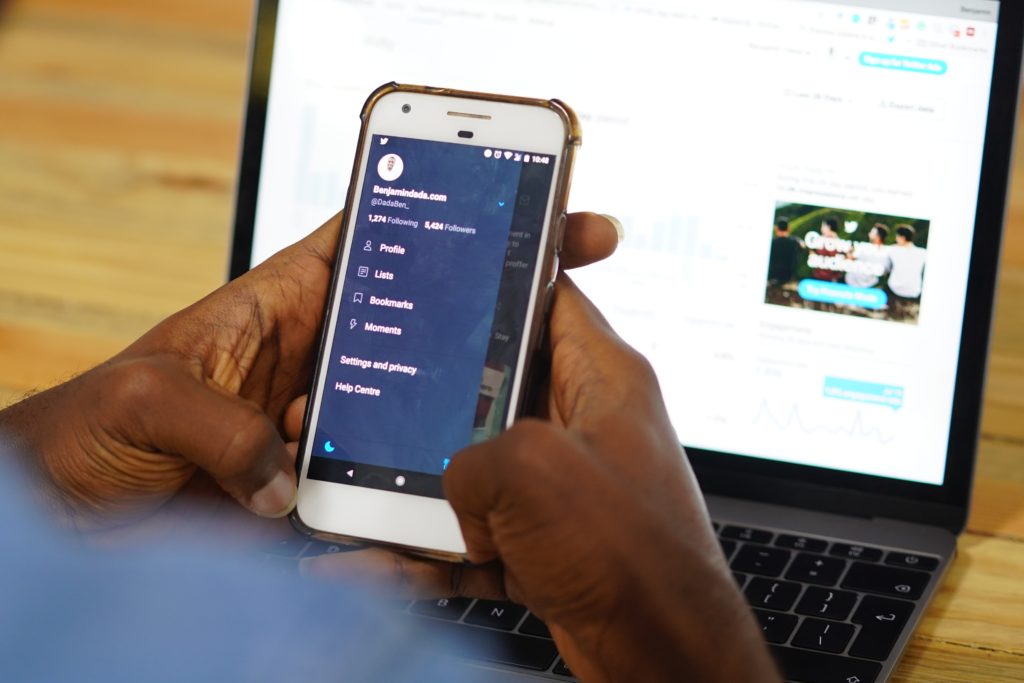 With marketing automations, you can track that action and send them an email to notify them about their forgotten goods.
Although to do that you will need to invest in an email marketing automation software like Moosend, Aweber or Drip or ConvertKit.
Most marketing automation platforms offer either free trials for you to test them out or out-of-the-box free forever plans, which can definitely help you if you want to save some of your marketing budgets.
Now let's take a look at how to automate your social media channels so you can actually focus on driving more sales to your business.
Your Social Media on Autopilot
If you already don't have social media accounts on all the various social media networks you are missing out on a boat-load of potential customers!
Although the social media space is so chaotic you might actually get lost along the way.
My top recommended social media networks to use if you are just starting out doing some social media marketing Facebook, Twitter, and Linkedin!
Let's assume you have your social media content ready either in the form of just posting your newly published post or posting catchy images to drive engagement.
You do not want to spend your precious time on manually posting each other.
There actually a plethora of tools to help you out with scheduling while also providing you with insightful information so you can tweak your campaigns.
One of the most known tools right now is Buffer, which is pretty affordable at a mere $10 a month you will not have to worry about your social channels again.
Other tools available are MeetEdgar which is a bit pricey though at $49 per month although comes prepacked with AI technology that allows you to not even bother with manually rescheduling it does all of it automatically.
Crowd Promotion Platforms
You might ask what is a Crowd Promotion Platform?
A crowd promotion platform is primarily used to promote content, so if your business is doing a lot of content marketing the platforms below will help you to reach more people and ultimately increase your sales through content marketing.
The first one that I love using is Zest.is.
Zest.is allows you to submit your newly published content in a content stream where people from various marketing fields can take a look at it.
Though your content must be of high standards in order to pass through their screening process.
Only the best and most relevant articles reach the content stream. Which can results in up to 100-200 new visitors to your article within a day.
Another similar platform is Growthhackers.com where you can submit your articles for anyone to see.
And if they liked your content they can also upvote it!
If your content gets viral within GrowthHackers you are expected to see some incredible results in your Google Analytics!
Last in our list is Conversational Marketing Platform or chatbots.
Conversational Marketing Platforms
The main use of a conversational marketing platform can help you nurture potential leads while you are offline and online.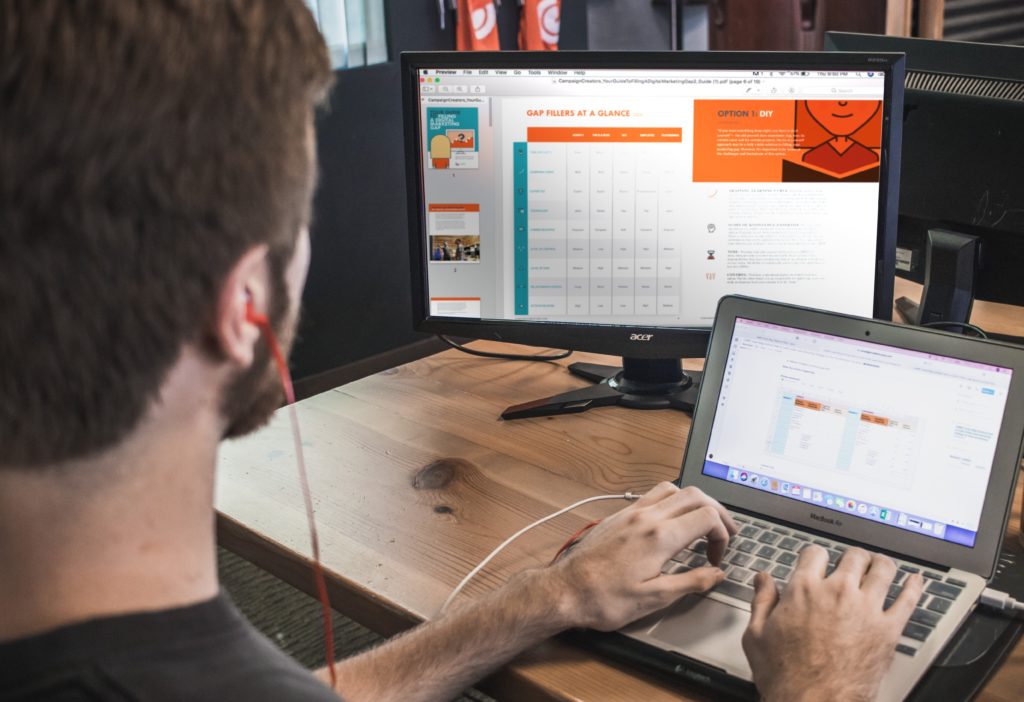 Photo credit: Campaign Creators
It's embedded on your website in the form of a live chat where the potential customer can answer questions.
If you are online you can quickly jump in the chat and answer all their queries or if you are offline you can simply configure a set of predetermined questions for the chatbot to answer.
To jump-start your research here are a couple of platforms to check out:
Designs For Your Business
Another great way of supercharging your marketing efforts is through designs.
Creating eye-catching designs either for your website or social media will help you increase your conversions. So let's take a look at some tools to help you with just that.
In terms, of website builders, there are actually dozens of tools available out there most of them provide you with an easy to use drag and drop editor where you can design some pretty amazing landing pages.
If you are using WordPress as your CMS two of the most popular editors are:
And In terms of logo design, Shopify provides you with Hatchful which is a free logo maker, where you can simply fill in a couple of text fields and it will create some really cool designs for you.
Finally to boost your social media engagement you can use a tool like Canva which allows you to create design completely for free.
Conclusion
That concludes the article, hope you found some marketing growth channels that you've never tapped in before!
They will definitely be a big step towards increasing your marketing efforts and ultimately increasing your sales because that's the bottom line for every business.