Are you sick of working from 9 to 5? Can you see working from far-off places while traveling the globe? If so, adopting the lifestyle of a digital nomad might be ideal for you. Australia is a well-liked destination for remote workers wishing to mix work and travel because of its gorgeous beaches, thriving towns, and diversified landscapes. Since digital nomads can work from anywhere that has a good internet connection, they can travel around Australia and make some good money in the process. This post will offer five suggestions for becoming a prosperous digital nomad in Australia, ranging from picking the ideal place to call home to get involved in the community.
Research the best location for digital nomads
Location is important when it comes to becoming a digital nomad anywhere, especially in Australia. There are numerous different cities and locations to pick from throughout the huge and diverse nation. It's crucial to pick a place that is suitable for remote work if you want to make sure that your experience is both productive and pleasurable. You should think about things like access to co-working spaces and coffee shops, reasonable lodging, and internet connectivity. Sydney, Melbourne, Brisbane, and the Gold Coast are among Australia's most well-liked destinations for working people. These cities are perfect for remote workers since they provide a variety of co-working spaces, cafes, and other facilities.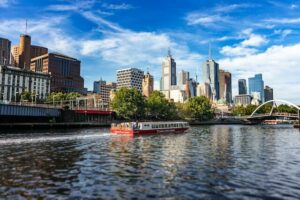 Find the perfect accommodation for your situation 
Build-to-rent is a relatively new idea in Australia, but remote workers and digital nomads are fast adopting it. It's possible to find amazing build to rent properties that were created specifically with long-term renters in mind. These homes provide flexible lease lengths, first-rate facilities, and a sense of neighborhood that is frequently missing from conventional rental homes. In Sydney, Melbourne, and Brisbane, digital nomads can find many of these homes that offer better security and improved accommodation features. You can live in a more convenient and comfortable home while still staying within your budget if you choose to build to rent housing.
Use co-working spaces 
It can be difficult for a digital nomad to remain productive at home. Co-working spaces can help with that. These shared workspaces offer various conveniences, like high-speed internet, printers, and office supplies, and are intended to provide a professional work environment. They also provide you with a chance to network with other digital nomads and experts in your industry. Hub Australia, WeWork, and Spaces are a few of the well-known coworking spaces in Australia. You may maintain productivity while expanding your professional network and meeting new people by taking advantage of co-working venues.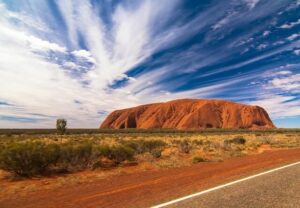 Use your time to explore the outdoors 
Australia's breathtaking natural beauty is one of its outstanding features. For digital nomads, this country has a wide range of outdoor activities, from the untamed outback to the pristine beaches. Maintaining a healthy work-life balance and recharging your batteries when on breaks from work is a terrific idea. Australia is renowned for its top-notch tourist locations, national parks, hiking routes, and surf breaks. Surfing, swimming, hiking, camping, and discovering the varied wildlife are a few of the most well-liked outdoor pursuits. And if you don't like these demanding activities, you can simply take a break from work and practice yoga or meditation in a park or at the beach. Giving Australia's outdoor lifestyle a shot is a great way to be active, connect with nature, and learn about the local way of life. So get ready to explore Australia's magnificent outdoors as a digital nomad by packing your hiking boots, swimwear, and sunscreen.
Join local meetup groups 
A great method to network and make connections with other remote workers and digital nomads is to join local meeting groups. These organizations frequently hold events and activities that give you the chance to network with like-minded individuals. You can get knowledge about the area's business environment, culture, and community by attending these events. You can also learn about the finest areas to live and work there. In Australia, the meetup groups Digital Nomads Brisbane, Sydney Digital Nomads, and Melbourne Remote Workers are some of the most well-known. You may expand your network of acquaintances, acquire new skills, and advance your job as a digital nomad in Australia by joining these clubs.
For many remote professionals, living as a digital nomad in Australia is a dream come true. It's hardly surprising that this country is a top choice for digital nomads given its breathtaking natural beauty, welcoming residents, and thriving culture. You may make the most of your time and have a rewarding career as a remote worker by paying attention to the advice provided in this article. There are many ways to build a satisfying and fulfilling existence as a digital nomad in The Land Down Under, whether you decide to embrace the outdoors, utilize co-working facilities, or engage with local communities. Prepare for the trip of a lifetime by packing your luggage, grabbing your laptop, and leaving right away!