Trade shows and other events are a great opportunity to grow your brand, meet face-to-face with potential customers and increase sales. However, this is only true if you are actually getting the word out to the right people. 
Here are 8 tips for increasing foot traffic at your next trade show or event.
1) Use social media to promote your event
Develop a strong online presence by posting about the upcoming tradeshow on all of your social channels including Facebook, Twitter, LinkedIn, Google+ and Instagram. If you have a blog, do a post specifically about it. Send an email blast to everyone on your contact list letting them know what you'll be showcasing at the show and where they can visit you at the convention center or expo hall. You want people who are already interested in what you're selling to be able to find you easily once they arrive at the show.
2) Offer a freebie, incentive, or giveaway
People love getting something for free. If your booth is near the entrance to the show floor, this tip will be easier to implement, but if not, bring some items from home that you can pass out to anyone who stops by your booth or displays at the event. Even if it's as simple as a postcard with a discount on their first purchase, giving away promotional products will help get people in the door and create brand awareness. This may lead them to tell their friends about you or visit your website later on. 
3) Build excitement on social media leading up to the show
As the date of the trade show gets nearer, keep everyone excited about what's going to be happening. Give sneak peeks of your booth, whether it's what you plan to showcase or even behind-the-scenes shots from building and setting up the booth. This will help build interest from potential customers who want to know what they can expect from your brand at the show. The more familiar a person is with a product, brand, or idea before they see it in-person, the more likely they are to convert into a customer while at the event.
4) Rent a canopy tent
A canopy tent can really make a difference for your booth by creating a space that sets you apart from the other exhibitors. They offer shade, protection from inclement weather, and an additional barrier between your potential customers and those passing by who may not be there to see what you have to offer.
5) Make use of social media influencers
Are there any social media personalities or celebrities with a big presence in your industry? Reach out and ask if they would be willing to promote your brand at the show on their own social accounts to help increase awareness and drive traffic. If so, send them some products or swag ahead of time so they will already have something from your company when they arrive at the event. This is best done well ahead of the show so they have time to post about it.
6) Have a solid, memorable booth design people will remember
Make sure your booth is easy to find by putting your company name on all sides of the canopy tent or canopy. You can also make it easy for others to spot by giving your canopy a unique look that stands out from those around you. A canopy tent with a large graphic on top and side panels featuring product images can be seen from far away and lets everyone know what you're all about as soon as they walk up. 
7) Offer free samples
People love getting a taste of something before they buy, which is why food trucks became such a huge thing! Give potential customers the chance to check out your brand and products without making a purchase first. This is especially good for those people who love the idea of your products but can't afford them or aren't sure they will like them without trying them first.
8) Show customers what you're all about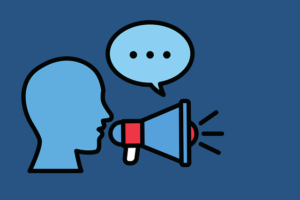 Have your canopy tent set up in such a way that everyone who visits will know exactly what you're offering, even if they walk by and never stop to speak with you. Include bright signage on top of the canopy so it's visible from far away. Your company name should be easy to spot as well as any slogans or taglines you use for promotional purposes.
Conclusion:
Trade shows are a great way to make new connections, meet potential customers and grow your customer base. By following these tips for how to market yourself at a show, you'll be sure to make your presence felt and help ensure the event is a success for your company.