We all know about marketing tools, strategies and yes! Even about the marketing tool, we are discussing it here! So, why go through all the trouble of reading this stuff? For starters, this is not about your regular video advertising stuff and more about the weird ones that can help you build your own game changers!
According to Statista, Ad spending in the Video Advertising segment amounts to US$34,825 m in 2019. Ad spending is expected to show an annual growth rate (CAGR 2019-2023) of 10.6%, resulting in a market volume of US$52,018 m by 2023. 
The above data was just to give you a heads up on the market size and investment of video advertising worldwide by businesses for marketing purposes. Below are some weird ideas to market your product through video advertising.
1. Creative Videos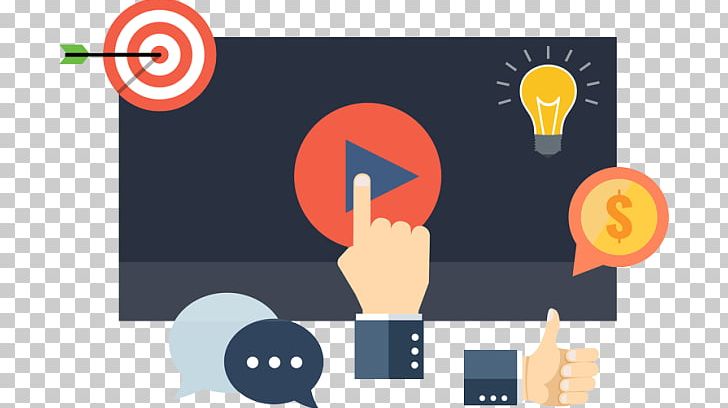 Creative videos can be of many types like animated videos, explainer videos, and live animation videos. You can make a combination of live animation and explainer video too and you can find a list of video advertisers in the last section for such video advertising campaigns, who can help you build one of the best animated or live animation videos.
Explainer Videos
https://www.youtube.com/watch?v=5KLf_hapcm4
As you can see in the above explainer animation video advertisement designed by one such firm for Mad Fliers is a fine example of the explainer video advertisement. As the advertisement suggests that advertising money should belong to the consumers, not on advertising materials, agencies or even ad platforms. This video advertisement encourages app users to create and distribute fliers on Mad fliers and target new consumers within minutes. Users can set rewards and track the performance of their fliers through the app. It's a reward-based app for firms and small businesses to attract consumers.
Live Animation Videos
https://www.youtube.com/watch?v=WfGMYdalClU
This is a very famous video created by Steve Cuts on human deterioration as a race and its aftermath. Video went viral and is quite popular. Businesses can use such video advertisements for branding and promotion.
Combination of Explainer and Live Animation Videos
https://www.youtube.com/watch?v=uGuXMvwLtRY
Above is an example of a video advertisement made by the combination of live animation and explainer video. This technique is quite widely used for self-explanatory advertisements without too much fuss and yet is quite effective when it comes to branding and promotional value.
2. Influential Videos
https://www.youtube.com/watch?v=S55APBUXReM
In 2018, Amazon started a video advertising campaign called 'Alexa lost her voice'! Sounds weird, isn't it? Aired during the Amazon Echo Superbowl 2018, it remains one of the most influential video advertisement campaigns.
In this hilarious advertisement, Alexa loses her voice and is replaced by several celebrity voices. This became a major star at the Superbowl commercials also guest-starring the founder and richest man on earth Jeff Brezzos. It caught the eye of several consumers and Amazon Echo is already a blockbuster among Alexa-based devices.
3. DIY videos
When Haidilao restaurant in China allowed its customers to make a DIY dish, film it simultaneously and broadcast the same on the Douyin app which is a parent app to TikTok, it instantly became a hit among the millennials. It is one of the most innovative food and beverage challenges on Douyin, which features innovative call-to-actions.
Haidilao restaurant allows its consumers to run individual dining shows on the app. According to the app page, an estimated 15,000 Douyin users participated with 2,000 short videos posted by food and lifestyle KOLs with some 50 million video views. Live streaming is also a great way to connect and engage with your followers on social media because it adds a human element to your digital marketing strategy.
4. Storytelling Videos
https://www.youtube.com/watch?v=vsGrFYD5Nfs
The story of Bertha Benz who took the first long journey on her husband's automobile to prove her husband's invention was going to change the way transportation was made is an incredible advertising campaign in its epicenter. Roughly six months ago, Mercedes-Benz came up with this video advertisement and though it was serious to its core, it caught the eye of many consumers.
Though, usually, advertisers avoid a serious tone in video advertisements as it could refrain from consumers and decline the viewership. But, The Bertha Benz advertisement touched the right chord and was quite successful.
https://www.youtube.com/watch?v=2GjVG_DguQY
In 2017, Cleansheet communication aired a video advertisement on disabled kids playing basketball with normal kids who are making them feel normal, famously known as wheels. This campaign was pretty famous and became a front runner in 2017.
5. Hit them Hard Videos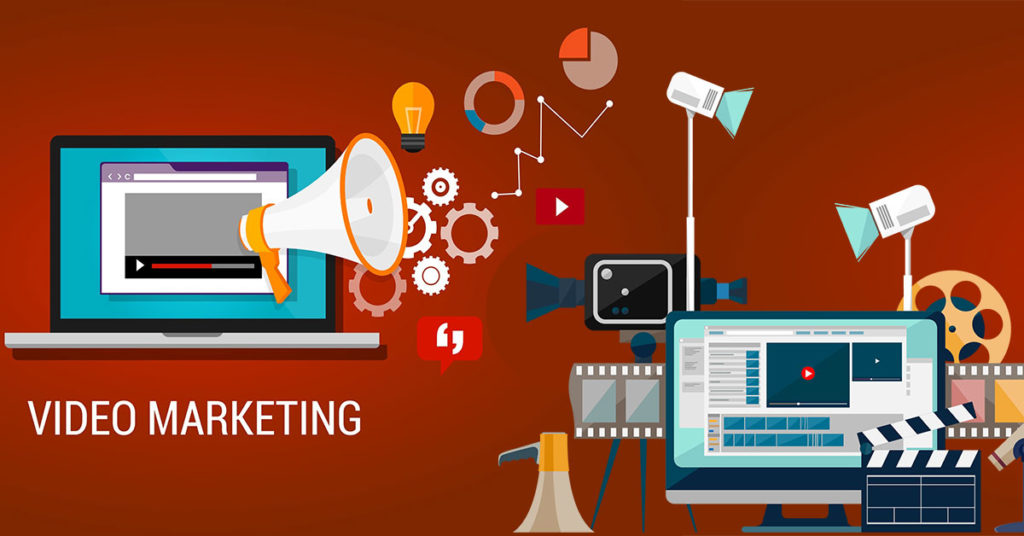 https://www.youtube.com/watch?v=hXuYP0XlHC4
'Always' is a feminine product seller online firm. Recently they started a Facebook video campaign called #LikeAGirl. This campaign is famous for various girl's take on specific emojis designed for them. But the interesting factor here was all the important statistics relating to gender bias and controversial topic around it that was presented with the video.
Some reviews about emojis on social platforms and unique take by these girls will leave you in splits and also make you wonder how gender-biased they are as one of the girls says," there are no girls designing these emojis for sure". This video advertising campaign hit the audience hard and yet is so popular.
6. Videos With Values
https://www.youtube.com/watch?v=xwx7NnPQ44U
Knorr launched a Facebook video advertising campaign called #LoveAtFirstTaste. This video shows random people finding love by tasting the food prepared by Knorr spices and seasonings. It seems silly right? But it got the right buzz and is quite viral these days.
Videos with values have been a part of many video advertisements over the years, giving its viewers a value to rely on and a value provider to choose from that is the firm that is promoting the product through the value-based videos.
So what should you do to create such amazing video advertisements?
Creating such advertisements takes creative thinking and knowledge of exactly what you want to convey to your viewers. So, you need a good video advertising agency in sync with your idea and thought process. Some of which are given below:
1. Indigo Productions
A NewYork based production house specializing in all kinds of video advertising campaigns from creative videos, TV Spots to social media video advertising. Their client list consists of IBM, Scholastic, Rolling Stone, Loreal Paris, Kellogg's and even New York University.
2. Demo Duck
Started in 2011 from screenshot developers to breakthrough explainer videos and soon they were one of the giants in video advertising. They have produced explainer videos for giants like IBM to GEICO.
3. Citizen
If your firm is looking for value-based video advertising campaigns, Citizen is the best in the business. They are a value-based branding and advertising firm and have been actively working for firms like AT&T, Amnesty International, Walmart and Superbowl 50.
4. YDraw
They are animation based video advertising firms with other products like live animation and explainer videos. Their client list consists of Verizon, Amazon, and Disney for that matter.
5. Kasra Designs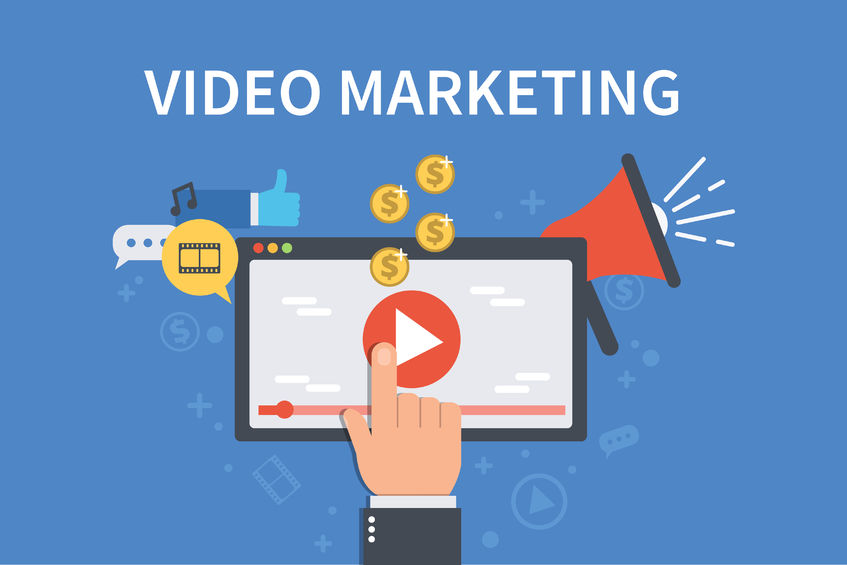 Working since 2011, Kasra designs are experts when it comes to complex and technical subjects for video advertising. They have produced video advertisements for Air swap, Queen motors, and many others.
6. StoryFarm
An award-winning video production house from Baltimore, who is one of the big names in corporate marketing and branding. They have done projects for Uber, Under Armour, Pepsi, McDonald and many more giants.
7. Explianify
They are one of the most promising explainer video advertisers on the list. With impressive names of clients like General Electric and Bosch, Explainify is a production house on which you can rely when it comes to explainer videos.
8. Dream Machine Creative
This list is not complete without this firm as all the above advertising agencies are great at their work but are a little on the higher side at the price point. Dream Machine Creative has been around since 2012 and has made several video advertisements come to life through their hybrid advertisement services. Their client list consists of big names like Google, Vogue, Spotify, Adidas and many more.
Wrapping it Up
Now you know the tricks and tricksters to choose for your adventures to begin. Explore the world of video advertising with the totally creative and conceptual outburst, because as you can see with the video advertisements above, the more your video ad is on the weird side, the more it is likely to be noticed by consumers. Well, it is not like, you have to go all berserk!
Think like a consumer and understand the concept of easier solutions to your daily problems. Your video advertisement should be self-explanatory, easy to digest, occasionally serious, emotional of course and human in nature. The ones that connect to a human heart and ones that tingle those emotional chords are those which are most successful. So grab your paper and a pencil, embark on a wild journey of thoughts and creative outbursts and pour them on the paper or your whiteboard. Remember, be ready with the basic concept of your product to integrate, diffuse and embed the same in your creative ideas.
Lastly, if you are out of ideas and need a helping hand to choose a professional creative team from a video advertising agency and work with them for the next big thing on video advertisements.
Author Bio
Manoj Rupareliya is an experienced writer working at AppEmporio possessing expertise in writing on technical, financial and digital marketing niches and provides excellent guidance to hire ios developer and covers essential aspects for beginners to learn and develop skills for a brighter future.