It's fun and exciting to launch a new website. However, you're just starting your online journey because you want better rankings and followers to achieve your goals, most especially if you venture in e-commerce.
You want to attract more visitors to your site, turn leads into sales, and keep customers coming back. Affiliate marketing can take your business to the next level. Whether you prefer to earn through affiliate marketing, sell your products online, promote your services, or want more people to read your blogs, you need to implement effective strategies to increase your ranking and attract more followers.
Here are some marketing tips for your new website: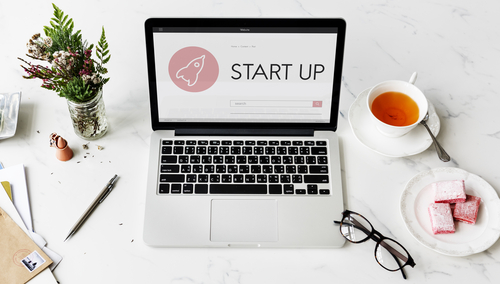 1. Create a Road Map to Success
To attract more visitors and customers to your site, it should have a good web design. A mobile app is an excellent option for on-the-go users. Website prototyping can help you create a software detailed technical document or blueprint.
Here are the advantages of road mapping your software and mobile app:
Make your site more interactive (e.g., clickable buttons and adjustable frames)
Determine and resolve sluggish loading time to avoid user frustration
Fully develop your website and possess the good characteristics to appeal to customers (e.g., easy to see and use menu options, complete web pages (e.g., FAQ Page, Contact Us, Help)
2. Creating Irresistible Web Content
Whether you're writing blogs, offering business or resume templates, promoting infographics, or using video blogs or 'vblogs', make your web content irresistible. By doing so, people will find your site informative and helpful.
Expect your visitors and customers to keep coming back if you offer up-to-date and valuable web contents every time. Here are some examples of web content we found on this site you can apply to your site:
Unique guides or tutorials (e.g., How to Clean and Maintain Your Yocan Evolve Plus)
Eye-catching pictures and videos (e.g., a video tutorial on how to use Canva or Visme to create infographics)
Informative blogs with appealing headlines are more compelled to share the valuable content (e.g., How Cannabis Legalization Affects Canadians Today)
3. Social Media and Site Integration
Get more followers by integrating your site to social media. Make sure that your new website has working social media icons or buttons, so visitors and customers can share your content. Creating a viral post can increase your ranking and the number of your followers.
Here are some tips to best benefit from social media:
Create a fan page and link your website so people can see both platforms and choose what's suitable.
Use the same profile photo on your site and your fan page to establish brand identity and brand awareness.
Regularly post content to your social media account to keep your followers updated on what's happening, what's new, and what's hot in your business.
Conduct contests and surveys to get the pulse of customers and encourage shares and liking of content. It will invite more people to visit your site.
4. Invest in Voice Search Compatibility
More and more people are using voice search because many are busy and prefer multitasking. Many $100 to $199 purchases are made through voice search. Talk to your web developer to ensure your site is equipped with this capability.
It can boost your ranking as well as increase your followers, such as professionals, people with disabilities, and people in the field work.
5. Be Active on Quora
Quora is a favorite question and answer platform wherein all members can share their knowledge, skills, and expertise about a particular topic. The good thing about sharing your thoughts in it is that you can link your site on your answers to direct and acquire more leads, conversions, and sales.
Also, Quora sends emails to its members from time to time based on searches, containing people's answers, which means more exposure for your site.
6. Never Neglect SEO
Search engine optimization or SEO will help you increase your site visibility on Google and other search engines. It's important to have an SEO-optimized website so customers can see your site on the first few pages of Google.
A higher ranking means higher credibility for your website. Here are some SEO tips:
Keep the keyword density at 1 to 3%. Crowding your web content with too many keywords will make it look like an advertisement instead of helpful content to answer common queries and address concerns relating to your product or service.
Create at least 2000-word blogs to increase your ranking. Online users find lengthy blogs more valuable and shareable.
Conclusion
A new website doesn't mean you need to treat it like a baby as young as it is, start nurturing it to reach its soonest maturity by applying the tips as mentioned above to increase your site traffic, ranking, and followers.
The sooner you expose your site, the better it will rank on search engines. In return, you'll have more visitors, leads, conversions, sales, and profit for your new site or online business.