Can you believe that it's the end of 2019 already? How is it possible that we are slowly getting to the end of this year, when it seems that it has just started? Be that as it may, we need to start thinking about wrapping up this year. To some, it has been good, to others perhaps, bad, but in both cases, you need to end this year in style. Since you already have plenty on your plate for now, take a look at this article which will help you make some of the most original and unique decisions for the end of this year. How to wrap up 2019? Take a look.
1. Make a list of your accomplishments
In order to end this year in the best possible way, it would be good to make a list of all the accomplishments of 2019. Write down all the things that you did, all the things that you are proud of, or things you did for the first time ever. These are all things worth remembering and celebrating. What you can also do is remember the people you met this year – you will not believe how many of them there are. Lists of weekly accomplishments can be motivating, imagine how a yearly one can be. This will be extremely motivating for you and will make you work on your accomplishments even more next year.
2. Take a nice trip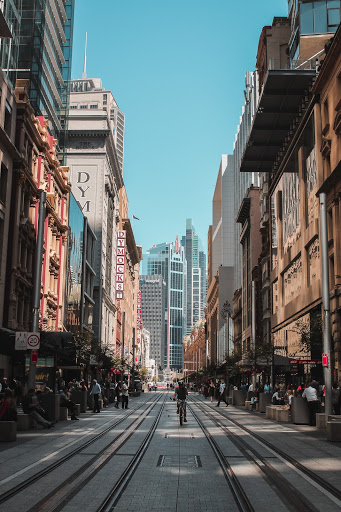 Photo by Laura Cros on Unsplash
What is the end of the year if you do not celebrate it in class and style? Everyone should opt to do that, not only because it is a great way to end this year, but the beginning of the new year matters as well. This is why plenty of people decide to take amazing and exotic trips, and so should you. Since you should leave beach holidays for next summer, you might want to go with a great city that is far away but yet quite amazing, such as Sydney. One idea would be to buy Sydney NYE tickets and celebrate 2020 with some of Sydney's most iconic views and experiences. It is definitely the end of the old year/beginning of the new year that you will remember forever. You can also do a road trip, or visit a place that you have always wanted, but remember – the beginning of a new decade matters! 
3. Write the goals for next year
New Year's resolutions have been a thing for some time now, but how many resolutions do you actually manage to fulfill? This is why you should put your NY's resolutions away this year, and focus on the goals instead. You might think this is the same thing, but you would be wrong. The goals that you will write down are the things that are very likely to happen, but require a lot of your hard work and devotion. Try to be objective and write down the things that you can manage. 
4. Have a great night with your family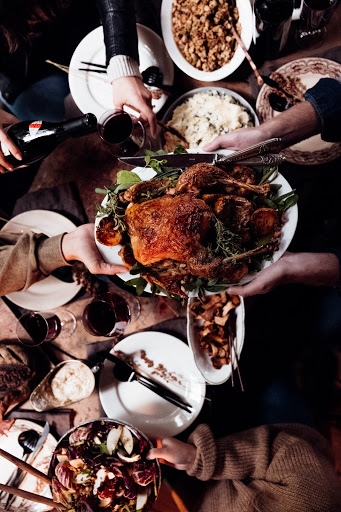 Photo by Christiann Koepke on Unsplash
The end of the year is all about remembering the good, forgetting the bad, and being thankful for what you have. It doesn't matter if your situation in your family is good or not, this is the time to organize a nice dinner party where all of you can gather and spend quality time together in this holiday mood. Of course, it is up to you to see who should attend or not (only the immediate family or cousins as well) and where you will book a table. Family is important, and this is the time to show it. This is also something that will make you motivated to do your work and work on yourself – it will illuminate you on what things you have to work on and what is great the way it is.
5. Give golden stars to your colleagues
Finally, it is important to show people how good they're at their job. Making golden stars or silly certificates and handing them out in the office is an amazing and very unique way to show your gratitude to your colleagues and also motivate them to work even better next year. If you are an employer, you can find even more ways to motivate your employees and thus raise productivity. Apart from that, this will also motivate you as well – being kind to others is being kind to yourself which is a great plus.
Prepare to make tons of lists – this is the time to see what was good, what was bad, and what can be done better. Productivity is always something that we have to work on, so starting now can only make us better for the future.