Well, being living in this digital world for years, most of the companies are still unaware of the power of customer care services in the online business.
Just imagine that you are at your favorite denim store, looking for a jacket of your size that magnetized your interest. But, your eyes failed to find that. You wonder perhaps the size is unavailable or is not manufactured in yours. You look around to find any staff member or someone to help you out, but again you lost.
Suddenly, your eye caught up with a number written on a wall that connects customers to a representative. But, this time, you find it demanding a lot of effort for just getting a quick answer. In the next moment, your mind will ask you whether you want that jacket? And at last, you decide to hold no worth buying, and you leave with empty hands.
Exactly the sale happens on your big or small eCommerce websites when they get stuck with something like this. Mostly the customers don't like waiting in a telephonic queue or for an email response to ask a query about the product or service they are considering. When they don't get instant replies, they leave the stores and look for it elsewhere.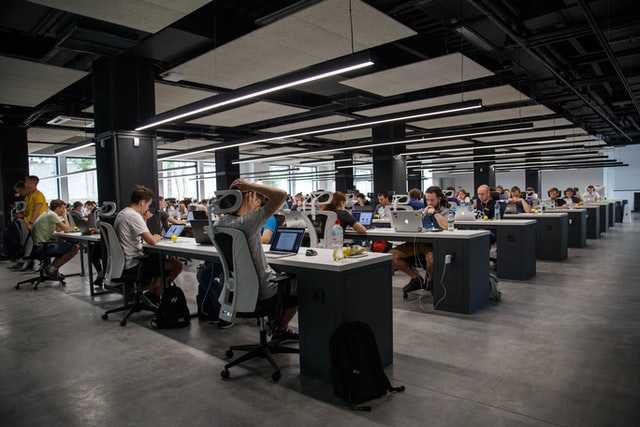 So, any retailer needs to offer good customer service, whether they are selling online or offline. The good prices and a user-friendly interface don't matter when it comes to the customers waiting for the answers to their questions before moving onto the checkout process.
FAQ sections, customer service hotlines, contact forms, customer satisfaction surveys are all effective paths to get customers' feedback, but researchers say that Live Chat is the best way to enhance customer service on a business site.
Importance of Live Chat – Well Explained through Statistics, Surveys & Studies
| | |
| --- | --- |
| 44% | Online Customers say Live Chat is Important |
| 60% | US Millennials Choose It |
| 56% | respondents (aged between 18-34) Pick It |
| 27% | respondents (aged above 35) Pick It |
| 38% |  eCommerce Website Shoppers Buys Because of Best Live Chat Results |
| 56% | Millennial Online Shoppers Select It |
| 62% | UK/US Online Shoppers Expect It |
| 82% |  UK/US Online Shoppers Agree to Use |
A shout-out from a survey made us know that approximately 44% of online customers say that getting answers to the questions by a live agent during an online purchase is an important feature that a website can offer. This evidence is well-enough to showcase the value of live chat to business owners.
One more study reported that approximately 60% (3 out of 5) of US millennials choose live chat to get the answers to their questions. Regardless of the type of questions, 56% of 27% of the respondents aged between 18-34 pick live chat over the phone, and of the respondents lying between 35 and above also prefer the same.
The same preference has also been witnessed by the action where 56% of millennial online shoppers have picked live chat to answer a question on an eCommerce business website.
According to a study of US and UK online shoppers revealed that almost 62% of shoppers expect the live chat option to be there on mobile devices, and approximately 82% agreed to use it.
Also, a study based on reviews and comparisons of CRM suggested that the features of live chat are more crucial to the millennial customers, the support of whom is essential if a website wants to grow and operate well in the future.
Today, we are here with lots of reasons that will state why it's important for eCommerce businesses to have a live chat option.
Live Chat – Best Way to Convert Your Customers & Improve Customer Service
Still, if you are not convinced that your business websites need a live chat, let's take a look at the following ways that will show why you need live chat support for your customers.
 Immediate Customer Service
In traditional stores, people were a fan of the store assistant. They are always near you to help you with your shopping needs.
This scenario goes a little complicated when a potential customer prefers an eCommerce website to shop. Sometimes, they find it easier to switch to another site, despite sending an email or making a phone call for resolving out their query.
Here, the live chat option eases everything on both sides. Customer is permitted to click anytime on the chat window whenever they need help. The live chat agents can see the website the customer is browsing, and this way, it can offer instant answers. The immediate response is important as people make purchase decisions in seconds, and one quick reply relevant to shopping can be a deal-maker for them.
Converts Visitors to Customers
There exist thousands and even more eCommerce stores in the market. People browse and shop from the sites which they find best, user-friendly, and where their needs are met. The new, first-time users when coming to your site, their trust level may be fragile as it's their first time at your place. Some of them might be the ones who visited your site because of weak customer service experience in the past and left yours also because of the same reason.
But, if your eCommerce business is using live chat support for their customers, then just bet with us that they will get their doubts cleared, and may also get transformed to customers.
Chat Window is Visible on Every Page
Where most online contact forms lie hidden down the website of the stores, live chat is spotted easily on every page while customers browse. It may be a chat window, an eye-catcher, or we can say a chat bubble that magnetizes the attention of your site visitors and increases the possibility of chatting.
Moreover, once they make up their mind to seek help, they find themselves a click away from getting help from the live chat agents. It's beneficial as the advice offered over chat makes the customer keener to buy. The customers who are treated the best make good purchases.
Offers Valuable Insights into Customers' Behavior
With the live chat option, right after solving your customers' issues via chat, you can ask for feedback that's easier than an email survey or a follow-up phone call.
Also, as it takes place in real-time, there is no delay where the positive feelings from helpful email support or phone interaction can fade away.
Additionally, the live chat offers you access to the analytics you can't have with email or phone support. Also, you can track the customer behavior that takes place on your website.
Assists in Business Growth
After the visitors transform into customers, it will make your business grow. The growth will attract profitable business opportunities to your eStore. Happy customers will recommend your eCommerce business to others. Therefore, Live Chats helps in business enlargement.
Crafts Better Customer Satisfaction & User Experience
It's important that your customers become happy and satisfied with your services to increase your business sales. Live Chat assists in establishing a user-friendly environment for your customers. This way, the user will always prefer revisiting the websites with better customer support and response.
Chatting with Many Customers Simultaneously
With the Live Chat option, one agent can chat with various customers at a time. Well, this can't be achieved in real life or even on the phone.
There exist various live chat apps that offer easy features, which allow the agents to respond quickly. Moreover, they are also able to see the messages even before the customers send them in. They find themselves able to respond to the frequent questions even with pre-populated messages.
This way, we find no customers waiting in a queue to get their issues resolved, and you also become able to catch all the chances to assist your customers.
One of the most significant live chat features, automated chat greetings, performs in the same way the store assistants greet their customers. Once a visitor checks-in your online store, chat greetings pop-up and starts offering help.
If you analyze your site and know the pain points of your customers then, you can set up the chat greeting to strike immediately at the exact time when your customer requires it.
Provide Reports Showing Metrics & Service Quality
You can offer the best customer service only when you can measure the effectiveness of your team.
Solution: Reports permit you to track your metrics and service quality that offer a scope of service improvement whenever needed.
Among all, the chief metrics that should catch your attention are the total number of chats, first response time, and chat satisfaction. If any of such metrics hold a shift from the benchmark of your industry, it indicates a sign of improvement.
What are the Challenges of Live Chat & How to Overcome Them?
 Well, Live Chat comes with various challenges. So, let's know them and ways to overcome them that may save some of our time.  
  ➢  Increasing Flood of Requests for Live Chat Customer Service
Opening a new customer support channel will result in enhanced requests. When it comes to living chat programs, a slow response rate is, however, never the right option. Slow response time is noted among the top reasons that make customers leave your company website.
Solution: The best way to deal with this is to launch a live chat option for customer assistance over a timeframe, slowly.
➢  Chat Service Fails to Perform with Other Tools
Various chat providers give you custom, black-box versions of the features, such as translation, profanity filtering, and video calling. When a chat service provides its versions of such features, often they lock you and charge a premium. Even if you pay still, you don't get the required and expected result, you will get stuck. The services you bring in your product and services should never become a blockage. Instead, it should strengthen you, perform well with your tools, and eases the development of fantastic products.
Solution: 3rd party live chat integrations allow you to work better with no ongoing expenses of server maintenance and network. In many cases,  when talking about integrations, you can utilize 3rd party apps or plugins to upgrade the live chat.
Let's take an example: You can also integrate your live chat with your CRM to accumulate customer information automatically. You can also track how impactful your chats are to your sales and also know more about your customers by appending analytics tools. By connecting your shop platform to your live chat, you can offer assistance in real-time and check cart details, in-app cart value, and even the last order details. With this, you can offer faster, better, and more accurate assistance to your customers and take them to the payment gate.
➢  Live Chat Needs are Different for B2B & B2C Customers
B2B normally deals with the specific orders for a company that can embrace bulk buying and also the larger value orders. The live chat option suits best such customers.
On the other hand, B2C customers are more expected to be ordering leisurely purchases, such orders can be regular to once a year services. Here, the customers' request for customer service increases with the live chat option. So, it becomes hard to have dedicated live chat agents to serve each request simultaneously. Here Chatbot takes an entry and covers the stage.
Solution: Chatbot proves to be a great solution that performs well even when you sleep and still, never gets exhausted. As we know, human interaction can't replace a real human. That's why we need to teach chatbot how to deal with the most common issues.
As per most organizations, live chat is used more widely within B2C companies as it holds various features that prove to be best for B2C organizations. For B2B companies, the features are customized.
➢  Accumulation & Organization of Data Becomes Tough
With the increasing number of contacts, the challenge of aggregating and arranging that data increases. The purchase history and details of a single customer may be spread among various channels and various employees. Here, the need for CRM instills that enhance customer support services and make customer interaction more effective and efficient.
Solution: CRM chat support assists in recognizing the customers and offers precise support. Also, it assists in training small businesses into a sales powerhouse. Moreover, it permits to save time on manual things and targets on offering smooth support, enhancing product, and running business seamlessly.
Wrapping Lines
Live chat is the rapid channel of online contact, but most businesses fail to reap its advantages. Moreover, it's used as a strong eCommerce development solution. It assists in attracting more traffic, offers perfect customer service, and obviously, increases conversions.
The best way to increase sales and instill loyalty among customers is customer support, talk to them when they are in need. So, online business owners should consider including live chat in their options for customer support.
I Hope, the aforementioned content will build your mind to pick the right and the best live chat tool for your online business.