Gone are the times when heavy and bulky furniture was the trend of the year. Homeowners want to enjoy as much space in their homes as possible which cannot be achieved with tons of furniture. The future is all about natural light and spacious decor, which means the less the furniture, the better.
Since we are always thinking of the future, why not incorporate a few elements of it into your decor? Lesser furniture doesn't equal lesser utility, and the following furniture ideas make sure of it. 
Take a look at our carefully curated furniture list that must be a part of your home decor this year.
1. Convertible home workstation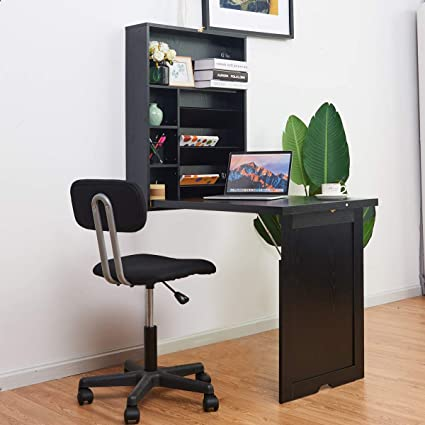 Image Courtesy – Amazon.in
Working from home is a rare occasion for some but a daily routine for many. A convertible workstation will effortlessly save space while ensuring convenience for you. All you need to do is pull down a board in your room, which will turn into your work table, bring in your chair and voila, your workstation is ready. No need for extra tables and chairs, taking up unnecessary space in your home.
2. Desk wall bed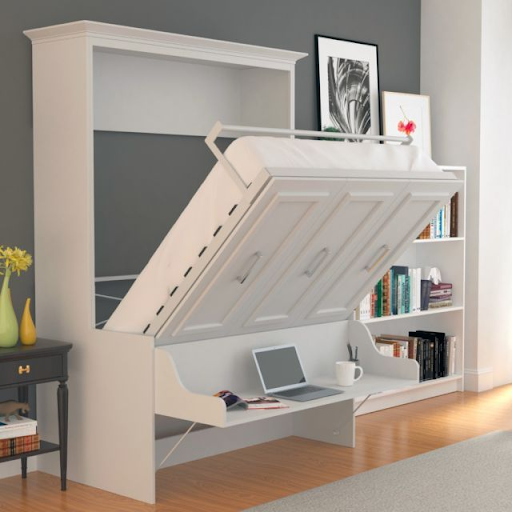 Image Courtesy – Pinterest.com
Do you want to save even more space in your room? If yes, then a desk wall bed is the perfect pick for you. A wall-mounted convertible desk wall bed in Melbourne will be installed, which can be used as a bed when open and a table, mirror, or anything else of your choice when closed. You can get the closed side of the bed converted into a table to use it as your workstation. Simple and convenient!
3. Coffee table set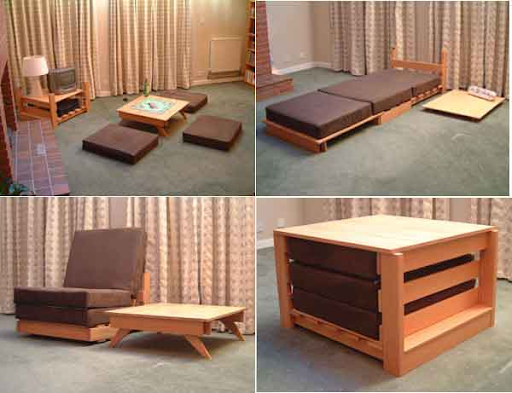 Image Courtesy – homedit.com
If you are a fan of the petite coffee tables which work as a fun element in your decor, then a coffee table set is what you need. But, we aren't talking about the general ones. Invest in a small table which looks beautiful on its own, but also harbors the chair within its structure. Such a convertible variety looks complete in the first glance while hiding the chair in plain sight- perfect coffee space for a single person upon unfolding.
4. The many-in-one table
Image Courtesy – homedit.com
Truly defining the meaning of versatile furniture, you can choose a multipurpose table that can be converted into many things. Coming with several attachments, you can make it a big coffee table, your ideal reading place, and even bed for a small nap. The accessories will depend on the variety you purchase, but you are undoubtedly in for a treat!
5. Matroshka bed cum sofa set
Image Courtesy – savespendsplurge.com 
Do you want a two-seater sofa set? Now you want a ten-seater sofa set? Do you also need an extra bed for the guests? Well, what if we tell you that you can have it all in Matroshka furniture! It is inspired by the Russian dolls, which clarifies the concept of this particular furniture. 
With these furniture pieces, step into the future and enjoy the spacious decor. If you are planning to go minimalist for your home, then these furniture ideas are precisely what you need. Get your hands some of these exciting varieties right away.