If you're using a warehouse to stock your products, you have to learn how to keep it in good condition. Regular maintenance can help keep a warehouse run smoothly, but also reduce the risks of your employees getting hurt. If you treat the maintenance of your warehouse as a priority, you'll maximize productivity and reduce waste. There are plenty of areas to improve productivity in a warehouse. Decide what changes will work for now, and what aspects you can improve later. Regularly look for new tips and solutions to make sure you're keeping your warehouse working in optimal condition. 
Keep your warehouse clean and organized
One of the first steps you have to take to ensure the proper maintenance of a warehouse is to clean it daily. Make sure your employees are working in a secure and clean environment. Identify the most cluttered zones and organize daily cleaning.  
Hire cleaners to clean the warehouse and teach them how to take good care of your machinery and equipment. Provide the correct cleaning agents, and make sure you never run out of supply. 
Create a schedule
Maintaining a warehouse is an ongoing process. To successfully take care of various warehouse maintenance needs, create a schedule for different maintenance procedures. 
That way, you'll avoid unnecessary downtime and lower the risk of facing big problems in the future. Inspect and fix issues regularly and never ignore reports on potential problems in the warehouse. 
Take care of equipment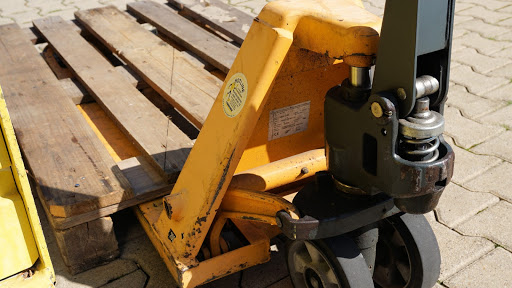 Keeping machinery and equipment in good condition is essential for a productive workplace. Keep large machinery clean, and maintain a clean environment. Have a maintenance and repair schedule, and keep records of all repairs done. 
Forklifts are an essential piece of equipment in lifting and transporting heavy materials. Make sure they're always in good condition. Find a reliable forklift service that can keep your forklifts in good condition. That way, you'll reduce downtime and enhance productivity in your warehouse.
Maximize your warehouse space
No matter how big your warehouse is, you can still benefit from installing concealment shelves. By adding more storage space, you'll increase accessibility and safety. Concealment shelves are relatively cheap and easy to install. 
Even if you currently don't need more space, think about the growth of your business. If you learn how to use the space more efficiently, you won't have to look for a bigger warehouse in case you want to expand the business. 
Avoid overstocking
Overstocking items will take a lot of valuable floor space, and inventory takes up to 30 percent of its cost to maintain it. That's a lot of additional expenses for your company. Track your inventory and make sure you have enough items to fulfill your orders for the following month. 
By investing in tracking devices, you'll be able to track the inventory accurately. Without a good tracking system in place, products can disappear and cause delays. Take the time you need to find the balance between overstocking and understocking. 
Add plenty of garbage and recycling bins
Cardboard boxes, bubble wrap, and paper must be properly disposed to prevent packing materials from accumulating. If you fail to create an organized and clean workplace, you will face a lot of problems during work hours. 
Accumulated packing materials will create a mess, and therefore affect your worker's productivity. Encourage your employees to keep the workplace clean. Place plenty of garbage bins throughout the warehouse and empty them regularly, before they are full. 
Go green
Recycling reduces your warehouse's environmental impact, but it can also reduce your running costs. There are a lot of choices you can make to reduce your environmental impact without affecting the productivity of your company. The packaging is the biggest contributor to waste and pollution in a warehouse. Using less packaging means you won't have as much of a carbon footprint. 
Switching to biodegradable packaging elements will make a meaningful difference to your waste output. You should also make sure that at each waste disposal station, there is a bin for the various types of recyclable waste. If you want to go green and save even more, ask businesses you work with to engage by returning your packaging for reuse.
Put the accent on high-volume products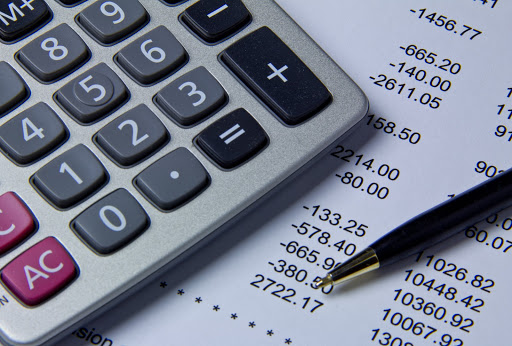 You should always have your most popular products in stock. However, without proper organization, your products may end in places where they do not belong. If you can't find your product, you can't ship it to the customers, which will affect your business drastically. 
It's easier to stay organized if you make them more accessible. Keeping them near the shipping area will provide faster shipping. That's why it's necessary to analyze the sales frequently and relocate the products if the statistics change. 
Partner with a logistic company
You're going to need more help with stock management if your business expands. If you don't have time or adequate software for this, using a logistics company that provides warehousing and inventory management solutions will solve all your problems. You'll feel less stressed if you hire someone else to do the work, and you'll also have more time to focus on other important aspects of your business. 
Establish safety standards
Many accidents in warehouses happen due to a lack of employee training and awareness. Hire experienced workers, or provide proper training for them. Provide adequate protective equipment, and make sure all your employees are wearing it. Tell your employees to pay attention to what others do, and especially to look out for forklifts and other hazardous equipment. Encourage your workers to use safe lifting techniques and report loose or damaged flooring or other tripping hazards. Don't ignore any potential danger, and make the safety of the workers your top priority. 
Conclusion
Keeping your warehouse in good condition is essential for the success and development of your business. Organize your storage space properly to make sure your products are in good condition, and always ready for shipping. Always look for new ways to improve the efficiency of your storage space, and provide a safe working environment. Maintaining a warehouse is not an easy task, but if you invest time in finding and applying the right solutions, you will make it work.