Looking for fun far away from the every-day routine? The idea of private tours in Morocco will simply take you through a wonderfully fascinating journey. The aura of pristine white sand, sparkling warm waters and an exceptionally exotic culture of Morocco will leave you in absolute awe.
Morocco is extremely diverse in its landscapes. Apart from its coastlines, the country has dry, barren deserts and high altitude mountains. Endowed with European and Arabian culture, the country is primarily occupied by the Berbers and Arabs. Private tours in Morocco will offer you a delectable mix of pleasure which you may not find anywhere else. And if you are a travel junkie and love to indulge in exotic food, adventure, and bustling nightlife, this extraordinarily beautiful North-African country has everything to keep you hooked. Shopping, museums, mosques, and malls can fill your trip with an added essence.
Morocco holidays are ideal for romantic getaways, family trips, and adventure escapes. From skiing to desert sand-boarding, there are boundless opportunities for adventure-seeking holidayers. In fact, the culture vulture will truly be enthralled by the magnificent history found in the country's imperial cities. The unconventional destinations like Chefchaouen will infuse the perfect relaxation vibe and serenity. No doubt, thus Morocco has emerged as one of the top-most touristy destinations. It has got everything for everyone. In short, there's a lot that you can see and do in the fabulous land of Morocco.  Here's presenting a list of the things to do in Morocco:
#1 Stopover at Tanneries in Fez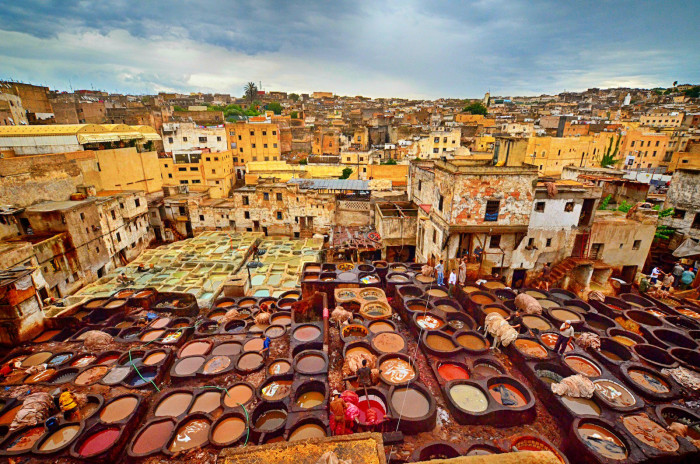 Image URL: https://alk3r.files.wordpress.com/2015/03/fes-tannery-001.jpg?w=700
When planning private tours in Morocco, a visit to the Imperial city of Fez can truly offer a unique experience. Widely famous for its leather products, the place can overwhelm you with its charismatic feel.  Fez tanneries are outstretched like a tray of watercolours and produce the city's renowned leather. They have been in operation since medieval times and still remain the same.  The vats filled with colourful dyes are indeed a great sight to behold.
#2 Explore the Blue Streets of Chefchaouen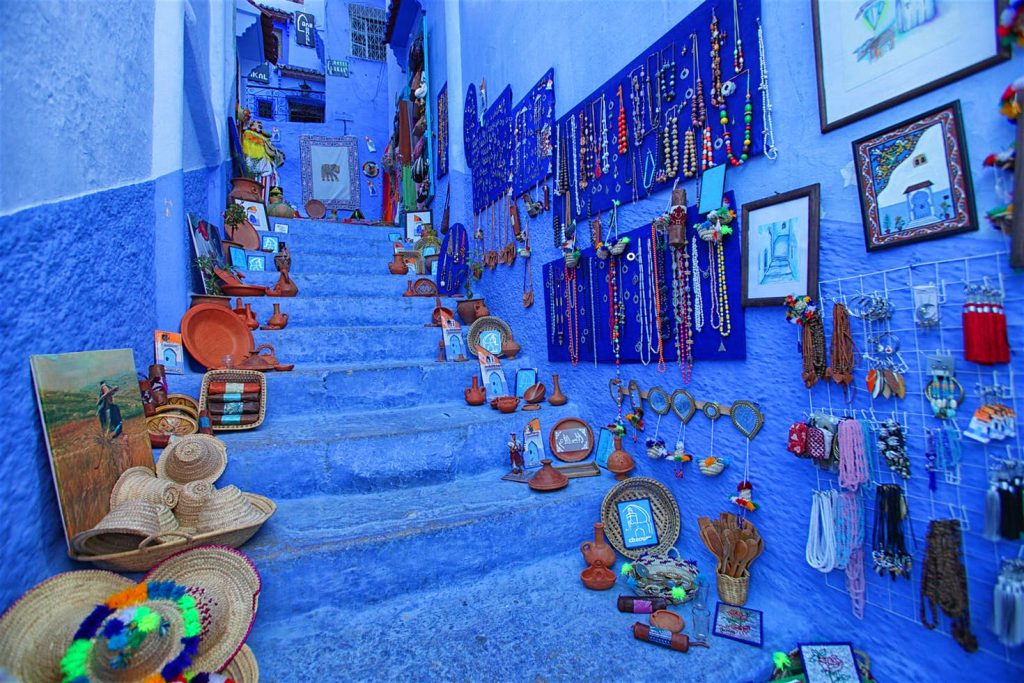 Image URL: https://lonelyplanetwp.imgix.net/2014/02/shopping-chefchaouen-morocco-f9607d8eac98.jpg?fit=min&q=40&sharp=10&vib=20&w=1470
Beautifully perched under the raw peaks of the Rif, Chefchaouen is one of the stunning towns in Morocco. It exudes an artsy, blue-washed mountain village that makes it extraordinarily unique. Its out-of-the-world vision is one of the major attractions for the people looking for a respite from the hectic pace of the country's bigger cities.  Include this in your private tours in Morocco and enjoy its scenic beauty, quaint craft markets, and street-side cafes.
#3 Learn and Relish Moroccan Cuisine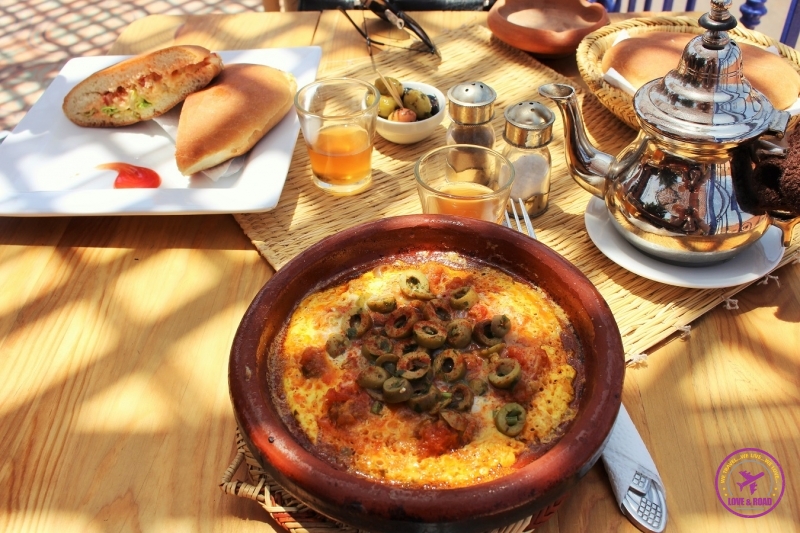 Image URL: https://s22246.pcdn.co/wp-content/gallery/moroccan-food-post/moroccan-food-6.JPG
Moroccan cuisine is worldwide popular for its aromatic spices and one-of-a-kind cooking methods. Its influence comes from the amalgam of many different native cuisines like that of the Berbers, Arabs, Andalusians, and French. Gorging on sample iconic dishes like tagine and harira at street-side stalls will simply be great to please your taste buds.  In fact, you can also learn to cook Moroccan cuisine during your private tours in Morocco. There are many guesthouses and riads available which provides half or full-day culinary classes.
#4 Traditional Moroccan Steam Baths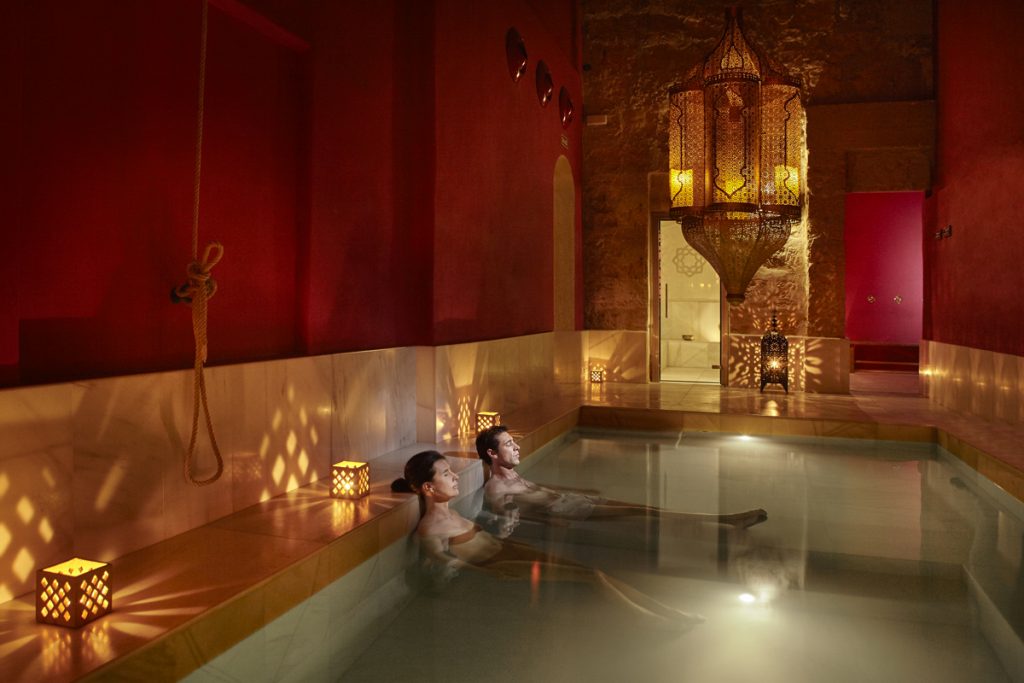 Image URL: https://cdn.theculturetrip.com/wp-content/uploads/2017/04/hammam_1.jpg
 A hammam is a kind of public bathing. Back in the day, when very few people had the privilege of private bathrooms, hammams were the places where people would come to bathe and socialize.  Now, the whole idea of hammam offers a fascinating cultural insight and an opportunity to experience the best cleaning and exfoliation. You can find many upscale hammams at riads with private treatment rooms.  Your private tours in Morocco will surely be even more exciting with this amazing Moroccan rite of passage.
#5 Night In The Sahara Desert
Image URL: http://3.bp.blogspot.com/-iJdrZTJwbAA/U9mm2LvWRJI/AAAAAAAADvA/ZJn8F-pITsE/s1600/P1090538.JPG
The Sahara Desert is an exquisite place to spend a few nights. Make eastern town Merzouga as your gateway to the incredible Chebbi dunes. From there you can make your way either by a camel safari or 4×4 tours. Choose any of the two options and spend the night under the brightening stars or in Bedouin village. This is one experience you will forever remember. So, while on your private tours in Morocco, make sure to spend a night in the Sahara desert.
#6 Surfing At the Coast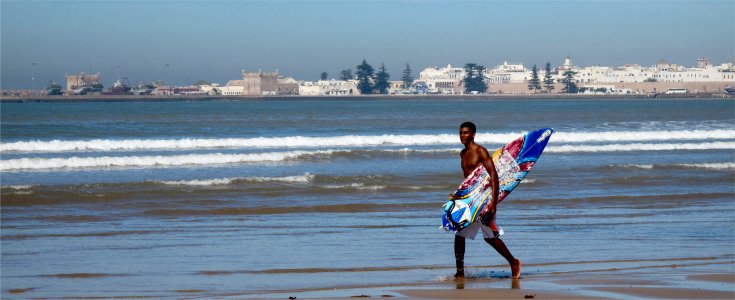 Image URL: http://www.naturallymorocco.co.uk/content/images/file-product/surfing-3618.jpg
Morocco's Atlantic coast is filled with a number of surf breaks. You can even find some top-notch kinds there. If you are a passionate surfer, your go-to-destination is definitely Taghazout, a tiny fishing village, nestled at the north of Agadir.  You are ought to enjoy your time here.  Beginner surfers can have a great time at Essaouira, where the swells are quite gentler.
#7 Shopping in Souks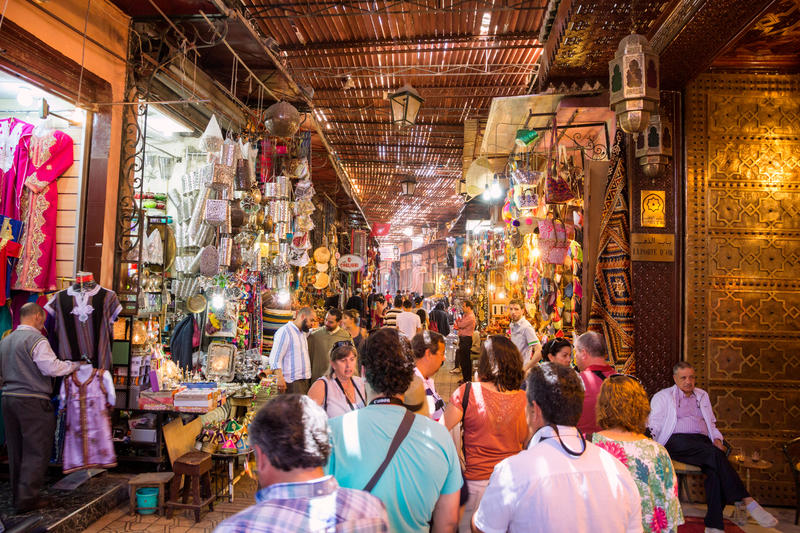 Image URL: https://thumbs.dreamstime.com/b/souks-shopping-marrakech-morocco-marrakesh-apr-tourists-locals-walking-old-medina-marrakesh-97815686.jpg
Your private tours in Morocco cannot be complete without a visit to the chaotic world of souks. Located in cities like Fez, Marrakesh, Meknes, these maze-like markets are vibrant, colourful and bustling. The souk is indeed a great place to shop that too in alluringly minimal prices. This place is for the people who can enthusiastically bargain and have a certain haggling practice.  You can buy souvenirs, hand-woven carpets, and many more in the Morocco souks.
The vibes in Morocco will enchant you like no other. The country has a lot to offer for tourists and the above-mentioned are the best that you can see and explore. So, all you travel lovers out there, pack your bags for Morocco now!