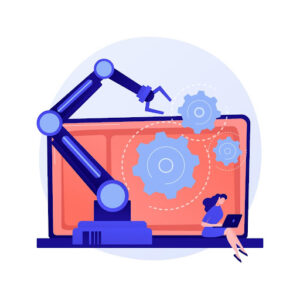 Enterprise-level companies are always looking to automate processes and optimize their costs wherever they can; not to mention other benefits such as saving time, helping their employees focus more on strategic work as opposed to mundane tasks, and much more. However, small businesses should also start looking into the advantages that automation can bring them. 
Saving time on smaller tasks will allow a bigger focus on the core part of the business. Point your finger at any industry and you'll notice it's very crowded. Companies of all sizes need to look inwards in order to stay competitive. Automation is an important piece of the puzzle and analyzing operations is the key to knowing where it can be applied. 
Read on to discover three tips that can help you reap the benefits of automation.
Automating Workflows 
Small businesses do not necessarily have a team of ten people. As a matter of fact, from an organizational point of view – small businesses are those that have fewer than 500 employees. As your company grows, so will the number and complexity of internal processes. This is why it's good to automate workflows. There are endless tools out there that can help you with this task. The point is, you will likely need a centralized workspace (e.g. an intranet) to which all your employees will have access.
Cross-team collaboration gets a lot easier if certain actions automatically trigger notifications. Here's an example. Let's say a contract needs to be reviewed by the finance team and the CEO as well. The moment they are done reviewing, a notification is triggered so that the legal team knows this phase is done. No need to send emails or make phone calls or ping people via chat: it all happens automatically.
The benefits of automating workflows are particularly valuable for industries like transportation, finance, construction, healthcare, and others. Let's take construction as an example since it usually involves huge project timelines and multiple stakeholders. By deploying construction workflow automation, you'll be able to close all communication gaps, centralize all data in a single place, and ensure better transparency. Workers need to know what's the current phase of the project and what comes next.
Garage Management System
Probably the first thing you need to enhance is your garage service and a smart and efficient online garage management system. Not only will this significantly enhance your garage efficiency but will also allow your garage to provide more professional, high-quality service. With a large number of features like online bookings, digital quotes, personnel efficiency tracking, stock control and so much more, this is your key to growth.
Email Marketing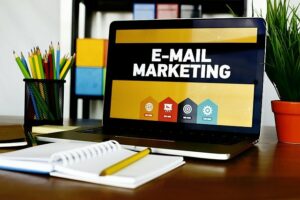 Email is one of the most precious channels for small businesses. Did you know it's actually a channel that brings the biggest ROI? Businesses earn 35$ for every 1$ they invest, which is pretty amazing. The right newsletter strategy can help you build trust, provide value to your potential and existing customers, and nurture your leads until they are ready to convert.
Today, automation in email marketing has become the norm. This includes automatically adding people to the list when they sign up for your newsletter, sending scheduled campaigns, notifying customers who have abandoned carts (if you operate in e-commerce), and more.
The best thing is that there are many different email marketing tools that you can use for free. Free versions have some limitations (e.g. the number of your subscribers is limited, not all features are available), but all in all – you get a lot of value without spending a dime.
Customer Support 
Modern customers got used to seamless and pleasant experiences when interacting with brands online. If they encounter an issue while using their product or service, they expect almost immediate help. The same goes for potential customers who are curious to learn more about what you have to offer. This is where automation can come to the rescue.
Automation for customer support comes down to two main things: chatbots and automatic ticket assignments. Chatbots have become very widespread within the live chat feature. Simply by setting it up, your customers will receive instant gratification, which will result in a more positive perception of your brand. The same goes for automatic ticket assignments, especially if you work in SaaS. This way, customers can easily report an issue and your developers or dedicated support teams will get an instant notification. 
By investing in automation, you are actually able to strengthen the relationship you have with your customers and save money in the long run.
There are endless ways you can take advantage of automation as a small business. Automating your workflows, email marketing, and customer support are great ways to get started. Not only will automation save your team time, but it will also eliminate the possibility of human errors and ensure the best experience for your customers.