Once you've decided to get hitched, it's time to start planning the wedding and one of the first steps to take is setting the date and finding the perfect venue. Times have changed and couples today won't settle any longer for the usual but are more on the lookout for something more creative, unique and original.
Non-traditional wedding ideas, themes, and venues are becoming very popular and couples feel encouraged to bring in their passions and personal preferences in the wedding events so that they and guests have a truly unforgettable experience.
In the vast sea of ideas, here are just several originals once to get you inspired.
Public library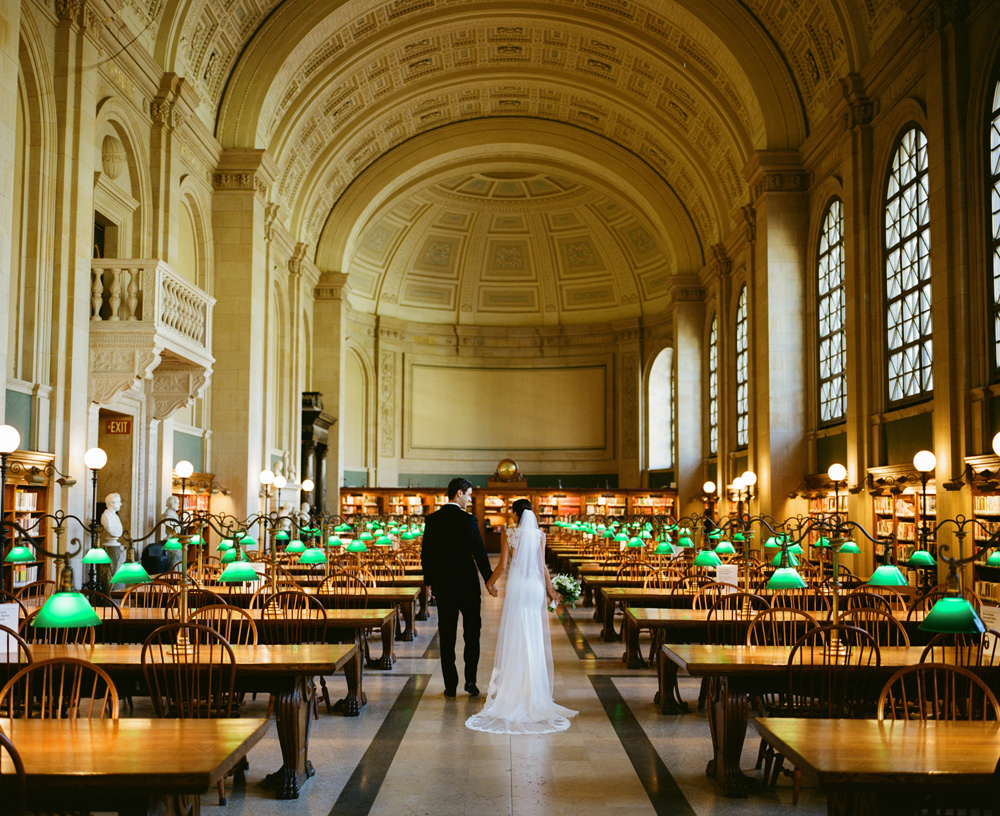 If you and your partner are academic types and you both passionate readers, or maybe you've met in a place surrounded by books, choosing a public library as your wedding venue sounds perfect. Many public libraries in big cities such as New Your, Boston, London or Sydney, are situated in grand and elegant old, historic buildings that can provide a classy and timeless backdrop for your special day.
In most cases, it's possible to organize a wedding ceremony under certain conditions, such as providing a detailed plan of your wedding, a verification that a certified official will perform the ceremony and getting a permit.
Treehouse wedding
As kids, a lot of us dreamed of having a tree house to play in and the lucky ones who did have them, especially girls, often dreamed of their magical wedding day in one. However, not many of them ever thought it would become possible one day to actually get married in a real tree house!
Treehouse building has taken the world like a storm and they've been popping up everywhere, from tiny, rustic tree homes as weekend getaways to 5-star retreats that you can rent for any occasion, including a wedding. And it surely makes a perfect setting for saying your vows in an intimate ceremony surrounded by the magnificent forest and maybe overlooking a creek or a lake.
Zoo wedding
Almost every world metropolis has its ZOO as one of their must-see attractions. If you love animals, imagine saying "I do" and celebrating your union surrounded by wild animals. That will surely make your wedding a one-of-a-kind event.
Castles and red carpets may not be the first thing that springs in your mind when you say wedding at a zoo, but with lovely white chairs and an elegant gazebo set in the zoo central area, coupled with the magnificent views of the surrounding park and exotic animal sounds, this wedding will definitely provide both raw elegance and unusual entertainment to everyone present!
Destination wedding – Africa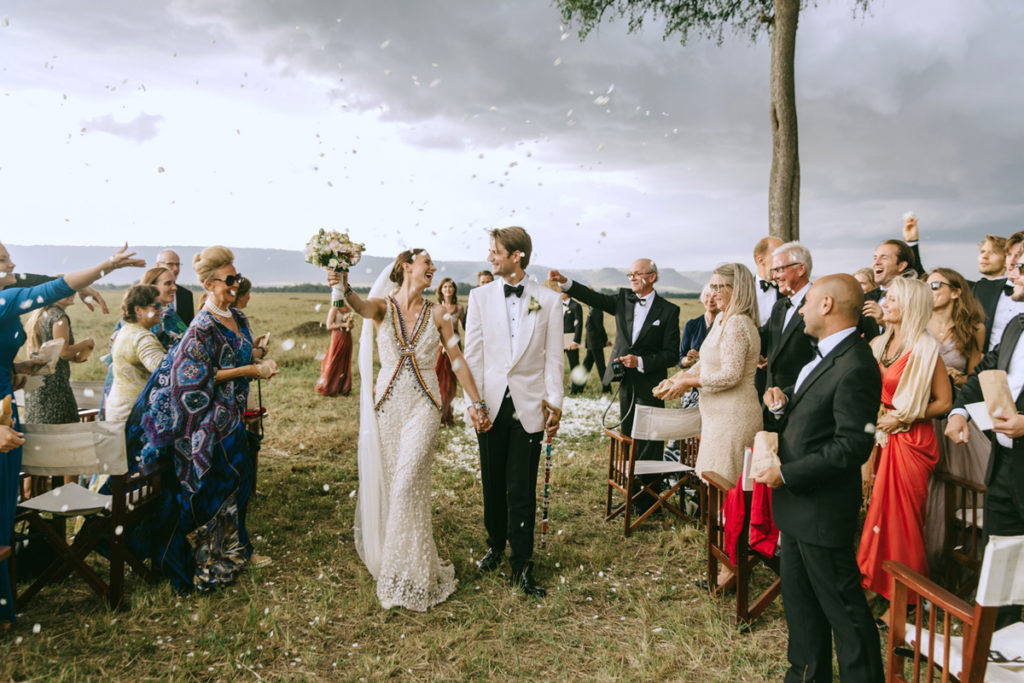 Speaking of wild animal and nature, you might also take it a step further and pick Africa as the place for your destination wedding. These exotic wedding venues are more suitable for smaller crowds as many guests won't be able to travel far, but for a selected group, this could be a memorable adventure.
For you and your partner, this is a great chance to do a wedding and a honeymoon all in one shot, plus you get to tick off Africa off your bucket list! You might consider having a safari wedding in the south of the continent and exchanging words of love in the company or real wildlife. There are many resorts that can accommodate you and your guests, providing the cake, lovely rooms with breakfast in bed and a relaxing massage the day after the exhausting celebration. It all sounds like a perfect blend of adventure, excitement, and relaxation all in one great package!
Getting hitched outdoors
If you can't make it to an exotic destination for your wedding but you still love the outdoors, you could go for an outdoor wedding, set in the perfect natural ambiance of a national park. Think about tying the knot at the foot of an amazing waterfall, or at a lakeside surrounded by a magnificent forest.
Getting hitched on an alpaca farm will make your wedding extra special with some unusual animal guests with curly hair, or you could decide to take your guests on a glamping trip and get hitched on the campsite where your guests can stay in tents for the weekend.
Small, unique weddings
Even if you're on a tight budget and you maybe don't like large crowds, you can still have a lovely, small wedding with charming details. Instead of a large dinner party, opt for a small brunch wedding at your favorite local restaurant, make customized invitations and then take the party back to yours or your parents' home for a backyard bash.
There, you can do any theme you like, such as a fairy-tale wedding, costume party or BBQ. Set up all the chairs and tables under a canopy and hang string lights, or have a huge round table and have everyone seated at one table for a more intimate feel. Create a dancefloor on the lawn and let the guests dance barefoot and treat them all to homemade delicacies.
As for music, a smaller wedding calls for fewer musicians so it could even be someone local who does great covers of your favorite songs or just compose a playlist of your favorite hits. Having a smaller wedding party will create a more intimate gathering and make your special day even more magical.
Planning a wedding is a big deal and it's important all goes as planned, so hopefully, the tips listed here will help you get your creativity going.