With more and more people living in huge houses, open-concept living is getting more popular than ever. But, this is quite understandable because it really is one of the best ways to live. Connecting all your room into one massive uninterrupted space is much better than being restricted by walls everywhere around you. It's a way to feel free, put all your design ideas into practice, and show the world who you are. These are lots of open-concept floor plans you could look into, but finding the perfect one might take time. So, if you too are thinking about adding this into your life, here's what you need to do.
Living room and kitchen
This is one of the most common combinations in the world and something you should take into consideration too. Instead of having a tiny kitchen and a small living room, knock down a few walls and get more space. This way, you'll be able to communicate with your family and guests while you're cooking, and that's always great. 
Having no barrier between your kitchen and living room is particularly important for people with kids. Keeping an eye on them at all times is crucial, no matter how old they are. So, create such a space, don't forget to baby proof it properly, and let your children run around freely.
Kitchen and dining room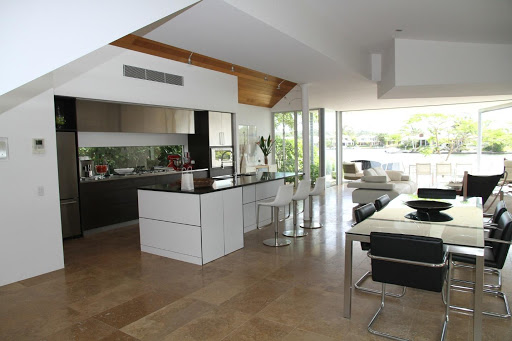 We all love preparing healthy meals for our family and eating them together. However, this is another impossible situation for all those people stuck with tiny kitchens. These kitchens often don't have enough room for a dining table, and your home doesn't have a proper dining room. Luckily, you can solve these issues quite easily – just connect your kitchen to your dining area!
You can do this rather easily by removing the wall that separated these spaces and bringing in a large table. This will define the new space and keep it organized, while also giving you a proper place to eat. Alternatively, you can add a new kitchen island to your kitchen, together with a few bar stools. These may not be quite practical for your kids, though, but if you help them up, they'll love eating here.
Living room and patio
Unlike apartments in residential buildings, houses are equipped with outdoor space, and you simply must make the most of it! That's why lots of people invest in patios and love spending their free time there. But, before doing that, you should fix your patio and find a way to connect it to your living room.
That shouldn't be too hard, especially if you use those wonderful timber sliding doors that are practical and visually appealing. These doors will help you transition from one space to another easily, effortlessly, and in a matter of seconds. Instead of having to use your front doors and walk all the way back to your patio – use these doors! Connect your interior to your patio, and you'll have another open-concept area in your home before you know it.
Bedroom and closet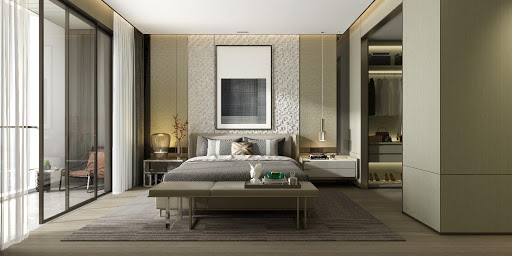 No matter how much clothes you have and what you like to wear, everyone needs a proper wardrobe. However, most people have a problem with storage space and don't know how to solve it. The point is to stop wasting tons of room on oversized wardrobes that don't really have the right storage potential. Instead, think about a walk-in closet that should be enough for all your clothes.
Moreover, this is another way to introduce a new open-concept area into your living space. Walk-in closets are spacious and can be really inviting, especially if you dedicate some time designing them. Having your clothes near your bed will make your morning routine easy, which is great when you're in a rush. So, give this idea a thought and add another dimension to your bedroom design.
Bedroom and bathroom
Speaking of new bedroom designs, this is something most people find strange, although it's been around for a while. Having a bathroom right by your bedroom is amazing, but having it inside your bedroom is a bit unusual. But, if you get organized properly and execute this idea, it could become a new focal point of your home.
Blurring the line between these two spaces needs to be done by a professional, or else it will look silly. But, admittedly, having a freestanding bathtub right in the corner of your bedroom will make things easier for you. You could take a bath right after waking up or before going to bed, and that's something we all need.
Combining two separate living areas into one massive open-concept space might not always be the easiest thing in the world. So, think about it for a while and find ways to make it happen. In the end, all you have to do is enjoy the new look of your home!