If you go back to the '90s, you will find businesses being done inside the four walls of the office, but today, in the '20s, businesses are done over social media. It wouldn't be wrong to say that social media platforms have been around for over 40 years, but were only used to communicate and connect with friends and families. However, things changed soon after when Facebook got launched almost a decade ago.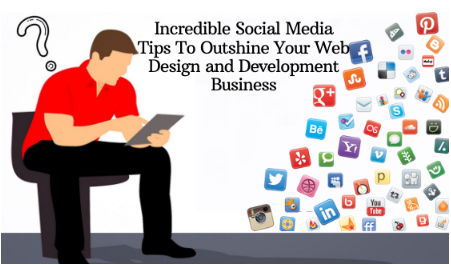 People started pouring in efforts in implementing social media marketing strategies collaborating with an expert social media agency. Businesses thought of making their online presence the top most task for grabbing customer's attention. The reason why businesses wish to go to social media is that almost 73.4% of social media users follow at least one brand. Are you excited to implement social media practices for your business? Read the below mentioned actionable tips to get your audience straight into the marketing funnel. 
If you wish to increase your brand awareness and build valuable relationships, then you need to implement consistent page branding. 
Your social media profiles are the first point of interaction between the potential client and you. Crisp & high-quality images are winning over the hearts of people. From those images, only they start making assumptions about the quality of work.
Having said that, this consistency has to be maintained across all the marketing channels and not just one single platform. Consistency increases brand reliability, allowing people to trust you more than before. 
This also means that irrespective of the post type, be it a blog, a job opening, or about the holiday, you need to deliver consistent design and informative content. Showcasing your personal side to the customers gives them a compelling reason to interact with you, and thereby you get the golden chance to convert them over the platform. 
Be catchy and to-the-point while you write the brand's description:
Well, be in the customer's shoes for once and tell me what will be the first thing you will check while approaching a brand for buying a service/product? We suppose it is the brand's bio and the description written on the page. Since you will be restricted with the number of characters that you can write over the platform, you need to accurately describe yourself. The catchiness and the keywords play a major role in getting your brand on the top of the page. 
Some of the social media platforms have larger character limits, whereas some have shorter, whichever case it is, try to maintain the consistency across each of them. 
Reviews over the platform matter a lot:
Word of mouth still holds the same potential in winning people's trust over the brand. Even if you are trying to choose between two web design agency Toronto, the first thing you would do is to go and check their online reviews.  
Reviews are proof of your high-quality service and work done. People assume your potential looking at the words of the reviews, and hence, your half the battle is won right there. 
Share your work examples: 
Social media is all about showing off to people about how and what you can do? So, start projecting your work profile and impress your potential user. You can put some examples of how you have established a new site or revamped existing projects and more. Your work should speak for you when it comes to branding. 
Investment in social media has become a must-to-do thing for every brand that wants to outshine their competitors. All the best!