Starting a business is one of the most exciting things in the world, and it's one of those processes that are going to help you become a more financially stable and independent person. That's why so many people are deciding to quit their current jobs and do something great for their future by starting their own businesses. However, if you're doing this in a developed and organized country like Australia, you need to think ahead and plan your moves in advance. You need to respect the law and make sure that you do everything right if you want your future business to grow and become more and more successful and lucrative in the years to come. Doing all these things on your own might not be that easy, though, and you could always use some help making your dreams come true. Therefore, here are a few of the most important things you need to take into consideration when starting your business in Australia, as well as some of the most important legal requirements you'll have to remember if you want to make your business legal.
Define your business structure
Depending on what you're trying to do, which industry you're going to pick, and how big you'd like your company to become, looking into different business structures and deciding which one might work for you the most should be high on your list of priorities. This will guide your business in the future and help you maximize your potential, which is why finding the structure that suits you the most is such a big deal.
Some of the business structures you'll be able to choose from include sole traders, partnerships, trusts, and companies, but you need to know the differences between them before making up your mind. For instance, sole traders are people who do most of the work on their own and don't need any help from employees – this way, you'll be able to make more money in the end, but don't forget that you'll have to pay taxes just like all other individual taxpayers. In case you're hoping to start a business with another person, choosing a partnership might make sense, especially if you know and trust these people and don't mind splitting the profit with them. If you're a beneficiary of another person, starting a trust is the right way to go, but this is a costly venture that might not make sense for someone who doesn't know how much money they'll be able to make. Finally, starting a company is the most common option, especially if you're aiming high and getting ready to find some shareholders and investors who might help you start making money straight away.
Get your documents in order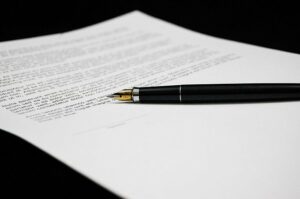 Once you decide what you're going to do, you can move on and start thinking about how you're going to start your business. Depending on your choice, you'll need to get your documents in order and make sure you have everything you need to launch your business. Finding these documents might not be that hard, but making them right could get a bit tricky.
This is why finding some legal help is the right way to go. Searching for lawyers who know everything about starting a company is a process that sounds too hard at first, but if you stick to the Sydney area, for instance, you'll find these people quite quickly. Namely, the people from Stephen Wawn & Associates will know what you need to do when starting a company, and they'll help you get your documents in order, and that's something you can't put a price on if you're a business owner who's just starting their entrepreneurial journey.
Register your business name and hire some people 
After doing all those things, it's time to become proactive and start doing practical things. First, register your business name and make sure that you've picked one that hasn't been used yet. This might not be easy, so take your time, start brainstorming, talk to the people around you, and come up with a name that's unique, memorable, and brandable.
After that, you should start hiring some people who will help you make your company as big and profitable as possible. In case you've opted for becoming anything but a sole trader, you can start this process even before launching your company officially since it's always better to have these people by your side from day one. So, start the hiring process right now and you'll find some amazing employees in no time at all!
Starting a company in Australia might be a challenging process, but it's also one of the coolest and most exciting things you'll ever do. So, don't wait any longer and start turning these ideas into reality ASAP, and if you follow these simple steps, your company will be up and running before you know it!