Social media platforms have been an integral part of our lives these days. People from almost any age range spend some hours on their favorite social media. Such behavior can make business owners consider social media channels to engage and sell more. 
Having a well-designed, user-friendly, and SEO-friendly website are essential for more engagement, traffic, and sale. However, there are billions of users scrolling social media who prefer to shop on social media platforms. Therefore, as a business owner or marketer, such facts should make you wonder why you have not taken social media platforms into account yet. 
Engage and Sell Using the Social Media Platforms
So, if you are a business owner or a marketer who is looking to engage and sell using social media platforms, you have chosen the right article to read. 
1. Choose the Best Social Media Platform
The very first thing you should know is that creating an account on every social media may not be beneficial for your business. The reason is that every social media attracts a special group of audience regarding their preferences and moods. Therefore, instead of spending time and money to employ different social media marketers, you can work out which social media platform suits your business best. Moreover doing this can then help you to decide which tools to use to grow your online following – for instance if you decide that Instagram is the best platform for you, there are plenty of Instagram growth tools out there like Growthoid that can help your profile to grow.
Knowing the demographics of your buyer persona can help you decide which social media platform is the best one for you. The age, profession, hobbies, interests, and even the geographical location of the users can determine their favorite social media platform. As a result, you should carefully determine your buyer persona before choosing your social media platform. 
As soon as you have chosen the social media platform, you should create a business account. A business account needs a suitable profile photo, sometimes a cover photo, and a bio description as well as a link in bio. Then, you should engage your audience by earning their trust. One way to do this is to show how your products or services can solve their problems or facilitate their daily lives
If you choose Instagram as the best social media platform for your business, you can use a social monitoring tool to automate many tasks on your Instagram account. You can do some mass follow and mass unfollow on Instagram to gain more followers. In addition, you can try a 1000 free Instagram followers trial to organically grow your follower base.
Instagram has gain the more popularity among all social media platforms. Posting a content on feeds, stories, and reels gives more engagement and thus it allows you get more clients. Create engaging content using an amazing Instagram Post Template available on various online graphic design tools.
2. Produce Captivating Content Regularly
Creating a social media content marketing plan is a fundamental step to take. Your content has to be original, creative, captivating, and engaging. Remember that content means both visuals and texts on almost every social media platform. 
With a piece of vast knowledge about the behavior of your audience, you can learn what kind of content they like to see on their feed. So, based on your audience preferences, you should create a detailed content strategy that embraces the taste of your audience. 
Your social media content marketing plan should include a lot of varieties. For instance, you should think of informative posts, promotional posts, inspirational posts, tutorial posts, reposts, and retweets. This is how you can entertain, inform, instruct and generate your audience all at the same time. 
3. Establish Your Online Presence
To build your social media platform in a way that leads successfully to engagement and sales, you need to establish your online presence and build your network. You can establish your online presence using clear goals on a regular basis. 
With an exact content plan and reposting the latest trends from the influencers in your industry, you can keep your account always going with the flow. Therefore, you have something to engage your audience with. One thing you should remember to preserve is your relationship with your audience. Create and share posts that demand something from your audience. Moreover, never leave any comment or message unanswered. Try to interact with your audience as much as possible. 
4. Think Beyond Your Audience
According to statistics, 74% of buyers get influenced by the word of mouth. So, it is not like the past when people had trusted in TV commercials or highway billboards. These days people prefer to buy something that they have heard from their friends or relatives. 
So, if you cannot devote a budget to making a partnership with the right influencer in your niche, think of the many leads you can generate from the friends of your audience. Such behavior is much intense in social media. As a result, it is important to engage your audience in a way that they are satisfied enough to talk about your products or services to their friends and become your referrals. 
Therefore, it is better to have much stronger relationships on social media platforms. Innovation and creativity can get you on top and build up the right relationship with your audience. However, you should note that such a relationship takes time to be shaped so you have to be consistent and post regularly. 
Conclusion
To have an effective social media marketing strategy, you should first create your buyer persona and look for the best platform they may spend their time online. Then, you should create an exact and detailed social media content marketing plan and post regularly at a right time based on the presence of your audience on the platform. This is how you can build up a great relationship with your audience. Later, you can expect your audience to act as your business referrals and advertise for you on your behalf. 
If you keep up with your goals, you can sooner or later expect more engagement and sales through your social media platforms. Wish you the best of luck!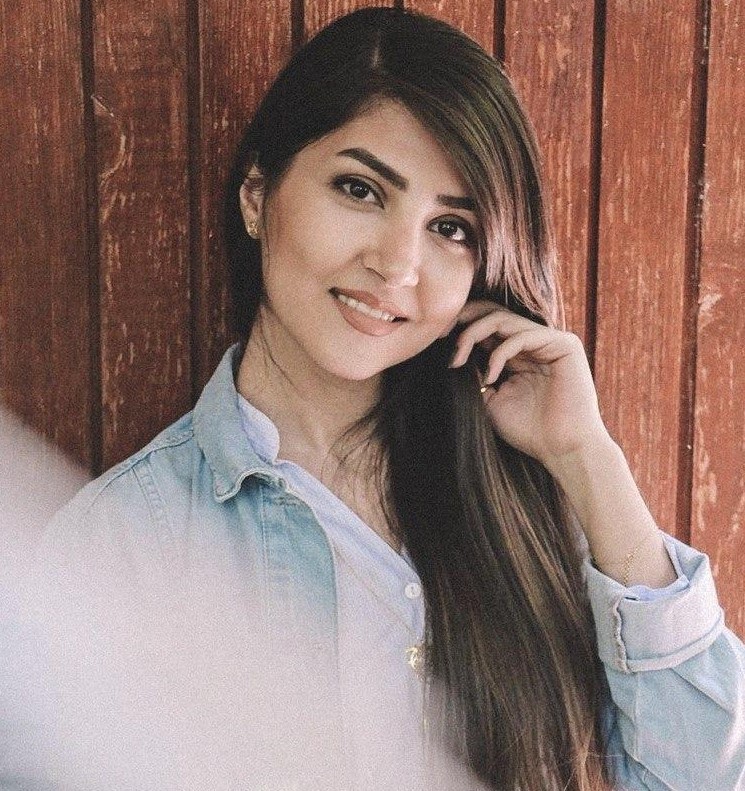 Bio
I am Parichehr Parsi, a born writer, and a freelance copywriter in the fields of travel, fashion, and Instagram marketing. I currently write for SocialPros, Realtormate, and online magazines in Italy and I love reading, writing, and researching. Find me on LinkedIn!