From massive corporations to startups, it seems that everyone is starting a SaaS business. Cloud-based software has become the default deployment method for nearly every type of business around the world. Because creating a SaaS business is simple enough, most founders do not think about the kind of branding they need to use to get people talking about their product. 
Since the first stage of any SaaS product's lifecycle generally involves identifying a problem and how their product can provide a solution, many companies focus only on the tech. Rather than understanding or believing much in branding and because they think that their product will sell itself, SaaS companies generally focus primarily on engineering revenue by focusing on tangible marketing activities that can be tracked, analyzed, and optimized instead of looking at more intangible activities like building the brand. 
In the article, we will look at: 
What is SaaS? 

How to create a successful SaaS marketing strategy 

How to Brand a SaaS startup 
What is SaaS?
Before we dive into how to create a successful SaaS marketing strategy and how to brand it, we need to understand why so many people are looking to develop this type of business. 
SaaS is a software delivery method that allows data to be accessed from any device with an Internet connection and a web browser. Software vendors host and maintain the servers, databases, and the code that makes up an application. The cloud-based model has become so popular that over 60% opt for it rather than on-premise software. The difference between traditional on-premise software and the cloud-based is that SaaS is typically paid within a subscription model and does not require extensive hardware, which allows buyers to outsource IT responsibilities.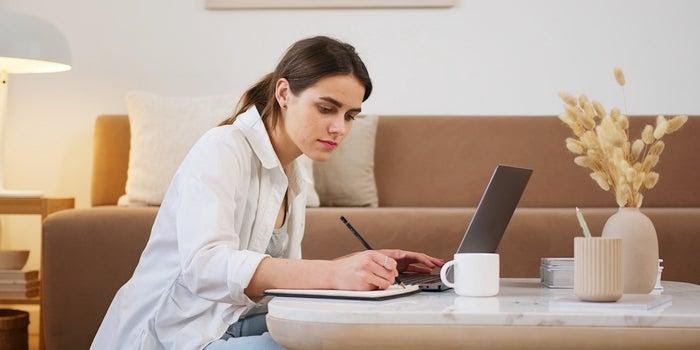 How to create an effective SaaS marketing strategy
Developing and creating an effective SaaS business is easy enough, but it is also not the easiest product to market. Marketing is always evolving, but it generally relies on capturing consumer's interest at the top of the sales funnel with a product and attracting them to purchasing. 
SaaS marketers need to take a different approach from traditional promotional teams in order to reach their core audiences and engage existing users to renew their subscriptions with an intangible service offering. While it is true that creating an effective SaaS marketing strategy has become more complicated in recent years with the increase in competition, there are some elements that every marketing strategy prioritizes as areas of focus to achieve growth. 
1) Acquisition
Once companies have developed a product, they need to figure out the best way to attract customers at a low enough cost to grow at a healthy rate. While advertising may seem like the only way to attract customers, it can be quite expensive and be seen as the only viable as part of a marketing strategy. 
SaaS marketing does not need to be expensive; it is more beneficial to focus the marketing strategy on aspects that will help gain traction and grow sustainably without dropping a lot of cash. Some strategies can include: 
Increasing brand awareness 

Sharpening website SEO to increase organic traffic 

Focusing on content creation and distribution 

Referral incentives for subscribers 

Affiliate or partnership marketing with more established companies 
All of those strategies are a company's owned media. Something that they have created on their own, which does not require much money to achieve. They also have full ownership and can always go back and change any part of it that doesn't work for their marketing strategy. 
2) Retention 
Getting potential customers is one thing, but keeping them is a whole different situation. The opportunity around marketing efforts that focus on current customers is significant because they are the ones that will give companies brand loyalty. Companies tend to forget about existing customers when they race to pursue new ones. However, revenue is most likely to drop because if they do not prioritize talking to their existing customers, it might lead them to leave in favor of the competition. 
Retention should be a priority because they can help bring in more customers through word-of-mouth, but it doesn't take anything out of the marketing budget. 
3) Branding
We will further discuss this in detail in the article, but a SaaS needs to consider their business as a brand, not just a product or service provider. Creating a polished, memorable brand personality, a website with a great UI/UX experience, and consistent on-brand content can increase awareness and visibility in the marketing. A strong brand helps existing, and potential customers remember and spread the word about the company. 
A brand is something that a company owns, and it is something that they can grow with and expand on.
4) Content
Content is an essential part of marketing for any company/startup. Writing helps companies build their authority and expand awareness in the online space. However, sometimes it can be a struggle to create content. One way to figure out what to write is to listen to customers. Companies can survey, interview, and look at what customers are saying online and create content based on that knowledge. It helps startups create relevant and useful content resources that can generate organic traffic and sign-ups. 
5) Customer experience
Word-of-mouth marketing is one of the most important forms of marketing to gain more referrals and increased traffic. So, having a great customer experience is critical. Listening to what customers have to say and developing a strategy that fits their needs better will optimize their experience working with the company. 
As mentioned previously, advertising fees are becoming too expensive for many startups. So, it is time to get creative and figure out a way to portray the startup's uniqueness to grow the business. A focus on branding, content, and customer experience is a core part of any marketing plan. 
How to brand a SaaS startup 
If a company develops a product but does not do the appropriate branding, it is almost like they don't have an effect, to begin with. The common assumption for many SaaS companies is that they believe that they will come flocking in on their own if they build the right product. That is further from the truth because without a strong brand; even the best app solution will struggle in the market.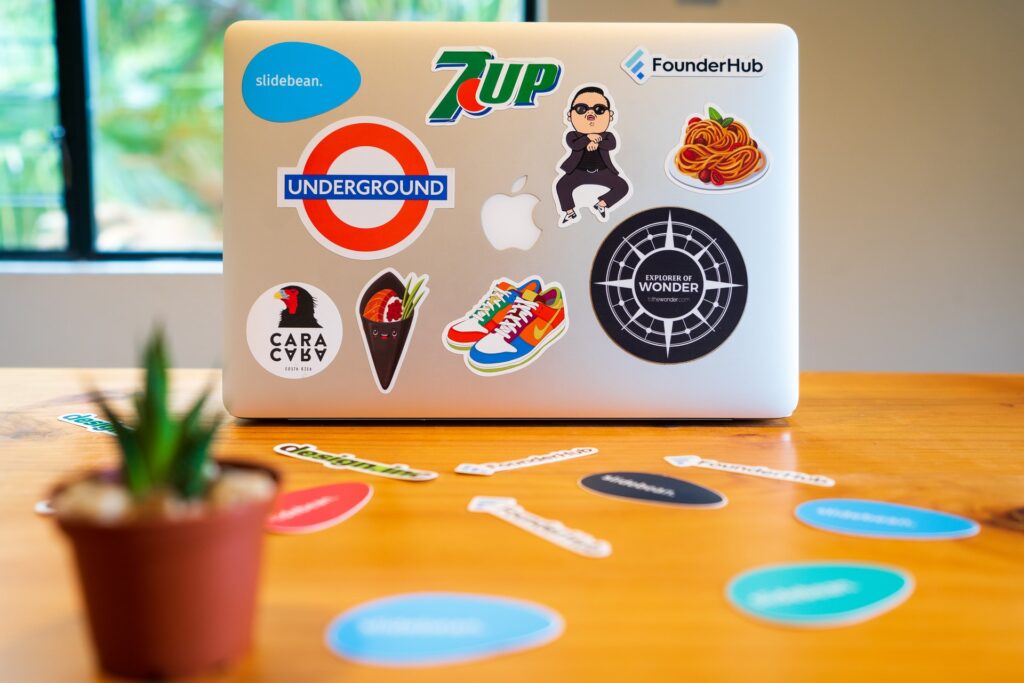 On the surface, branding is an overview of what the market and customers think about a company and its service/product. It sets companies apart from the competition and can also include how the management and team players see and think about the company, its processes stand, and beliefs. Brand positioning is about creating and claiming a unique positing in the mind of the consumer. The question that needs to be asked with brand positioning is "What does the company want to be known for?" 
A great brand should provide the foundation for differentiation, competitive advantage, brand recognition, brand loyalty, and advocacy. It needs to develop familiarity, credibility, and trust, which can require an investment in time, focus, and finance. 
While branding is what sets companies apart from the competition, they get their power from values. When a company is correctly developed, its brand should reflect its values. It stems from identity and is an excellent chance to humanize the company, showing "who" the company is. A brand is only as good as the organization is, and if they aren't based on values, they lack the personal feel necessary for people to connect emotionally. To find a company's values, they need to ask important questions like, "What is the organization's character and personality?" "Is it technology-driven?" "Is it a company that is collaborative?" etc. 
So, a company's first step should be deconstructing the value in what they provide and precisely define the audience that stands to benefit the most. If they can completely and accurately determine the value of what they intend to deliver, they can begin representing their ideal client and whether they will connect emotionally. 
For customers to connect emotionally with the company, companies should start thinking of their company as an individual. They should begin by understanding how customers relate to their brand by forming an authenticity for their organization that will become for real as they humanize the company. Much like any individual, personality is key to a person's behavior. A brand personality is what the company does, its behavior, tone of voice, and messaging. Personality is about action. 
If a company's core values include innovation, their personality may be proactive and forward-thinking. If a company is customer-focused, their personality might be friendly, supportive, and helpful. If done correctly, brand personality can act as a sustainable point of differentiation for any SaaS startup. 
Brand positioning can take different forms, but the primary purpose is to supply a reason for customers to buy. It must be unique and not something that already exists in the market. Companies must look beyond the obvious when they try to position their SaaS company. They need to do a bit of competitive analysis to understand how their direct and indirect competition is positioned. 
Other things that startups can do to brand their business is through word-of-mouth marketing, as mentioned before, and through media coverage. Successful SaaS companies have realized the importance of social media because they can spread the word fast and complete. Even though it may be difficult at the beginning, if the startup does not have a following to leverage social media, social media is instrumental in building brand awareness if they were doing it the right way. 
Finally, media coverage is equally as important. To gain a following, startups should develop relationships with tech journalists so that they can get the word out there and get the audience that they want. Whether it means reaching out to media outlets by sending them press releases about a new product or offering expert analysis, getting published is another excellent way to spread a brand name and promote a company's image. 
Creating an effective SaaS marketing strategy can be challenging, which is why public relations agencies like Pressfarm exist. They know what they are doing when it comes to building relationships with media outlets, but they will also do other tasks like; creating a full press kit, providing a PR database of over 75,000 journalists, and distributing the press releases online, and provide expert advice. By using public relations agencies like Pressfarm, companies can take the stress out of something that they should be proud of rather than pulling their hair out. 
Conclusion
Creating and working on SaaS branding is not just a one-time thing. In a startup environment where things are constantly changing, companies need to update their strategies as quickly as possible in response to market pressures, increased competition, new technology, and associated benefits. Brand positioning is essential and sets companies apart from their competition; it provides value to the brand. When done correctly, companies will see the changes and their impact on the company itself and how it is reflected in the market. It can change how a company does business, and by focusing on developing their own space, they will notice that they will get the audience they want.