First impressions last. That's one of the reasons you were probably nervous about meeting your partners' parents for the first time. 
You had only a few seconds, if that, to leave a lasting positive impression on these people who would either help or hinder your life for the foreseeable future. 
Now for a moment, let's pretend that you, the one nervous about meeting your partners' parents, are the physical product that your ecommerce brand sells and that your partner's parents are your customers. 
In this case, it's your ecommerce packaging that's the collared shirt or fancy blouse that you're wearing to meet them. 
It's your ecommerce packaging that presents your product to your customers to the world for the first time. Your box is the first physical touchpoint between your business and your customer, so it's essential to leave that positive first impression.  To make that first impression matter, why not partner with a reliable and trusted on demand graphic design service to help you with your eCommerce packaging? Not only will a customized packaging design have a lasting effect, but you can even expect return customers and have them click Add to Cart once more.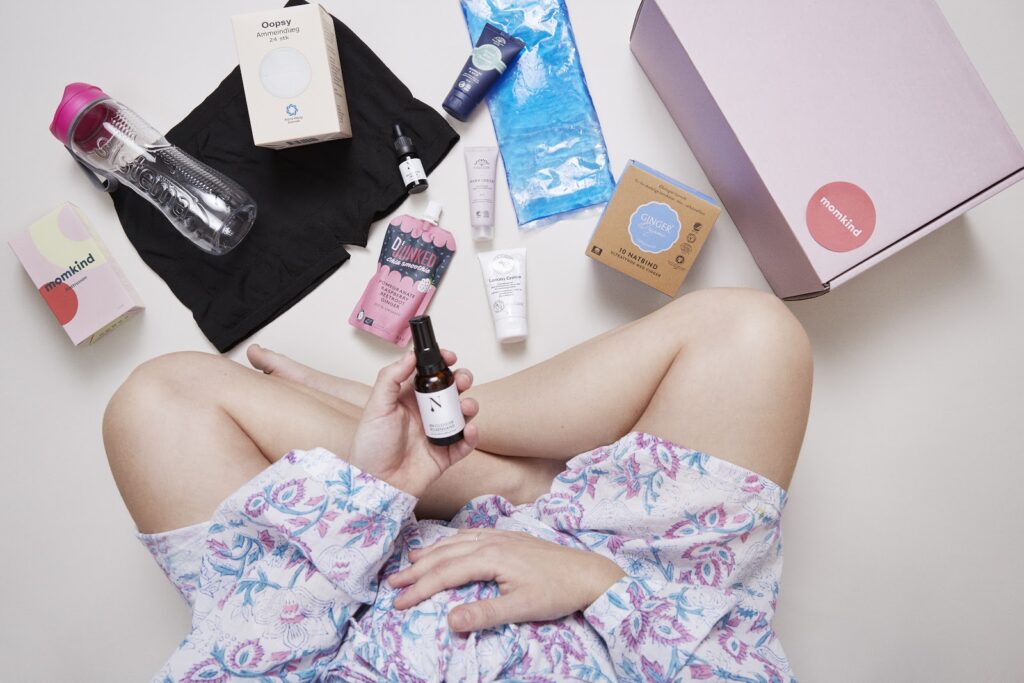 What first impression is your current ecommerce packaging leaving on your customers?
The truth is that unless you're delivering your products in a box with your brand name and some form of uniqueness, you're selling yourself and your business out. 
In this article, you're going to see a handful of reasons any ecommerce brand needs to use ecommerce packaging from custom packaging companies like The Packaging Lab, and how it adds value to their business and creates that positive first impression.
IT'S MORE THAN JUST A BOX
One thing needs to be mentioned first and foremost. 
There's more to custom packaging than just a box.
While the typical-looking mailer box is the go-to ecommerce packaging solution, it's important to note that it's certainly not the only option.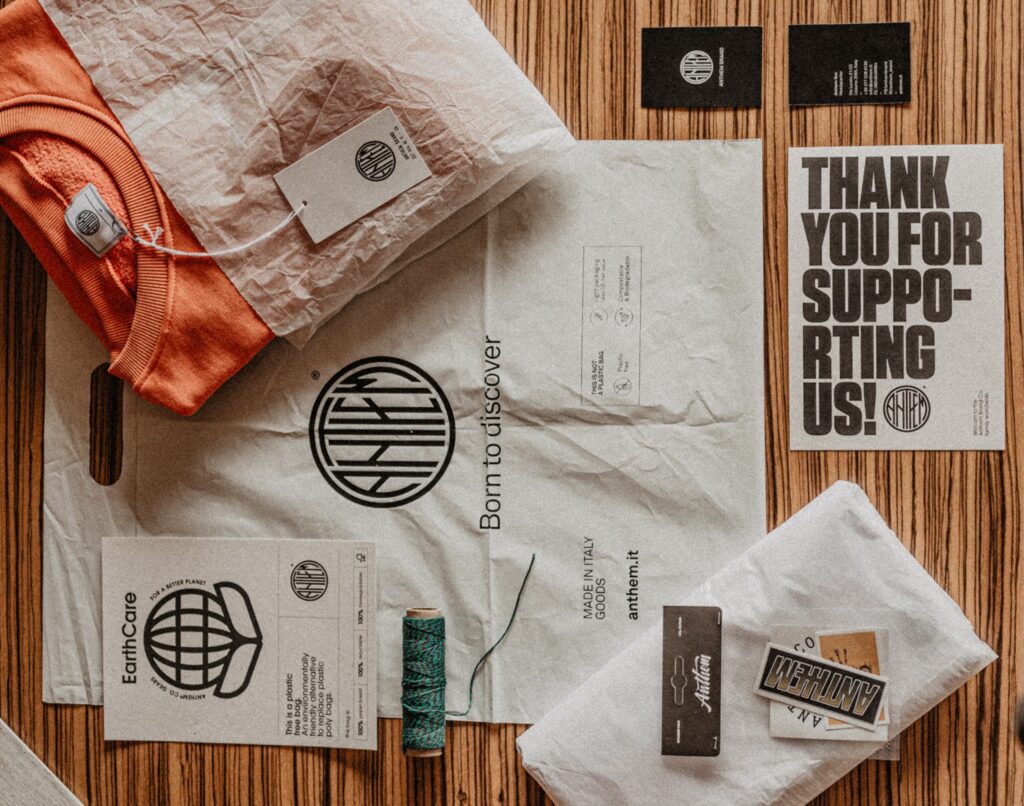 There are plentiful packaging options for a wide range of products being sold. In fact, your ecommerce business model will influence your packaging design, too. For example, selling white label products gives you endless branding possibilities. If you're selling second hand, or are a reseller, your branding taking on a different mission altogether. 
Hybrid companies selling in a retail store and online more than likely need several packaging types—primary packaging for in-store sales and then secondary packaging to send those products through the post.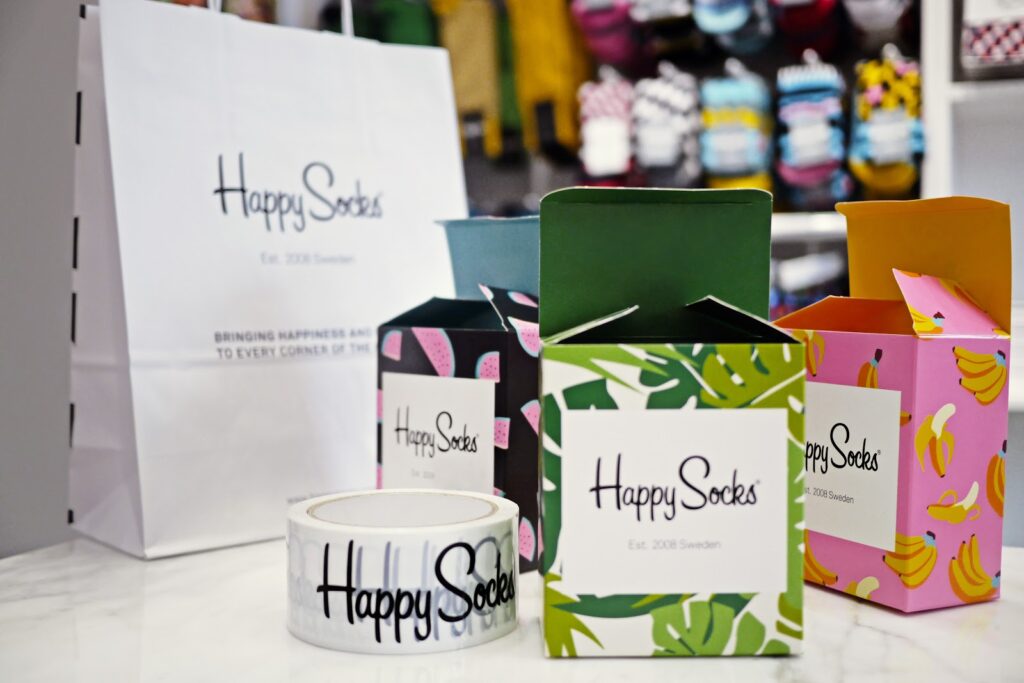 Many resellers may find themselves selling products already in custom packaging – for example, shoe stores. Taking a pair of limited-edition Nikes out of the box to put them in your box is…well, not a good move. 
But using a custom mailing bag, resellers can leverage the power of custom packaging while including the product's original packaging. 
Selling small but durable products? The thick, corrugated cardboard of a mailing box is more than likely going to be overkill. Alternative solutions include a mailing tube or a stand-up pouch.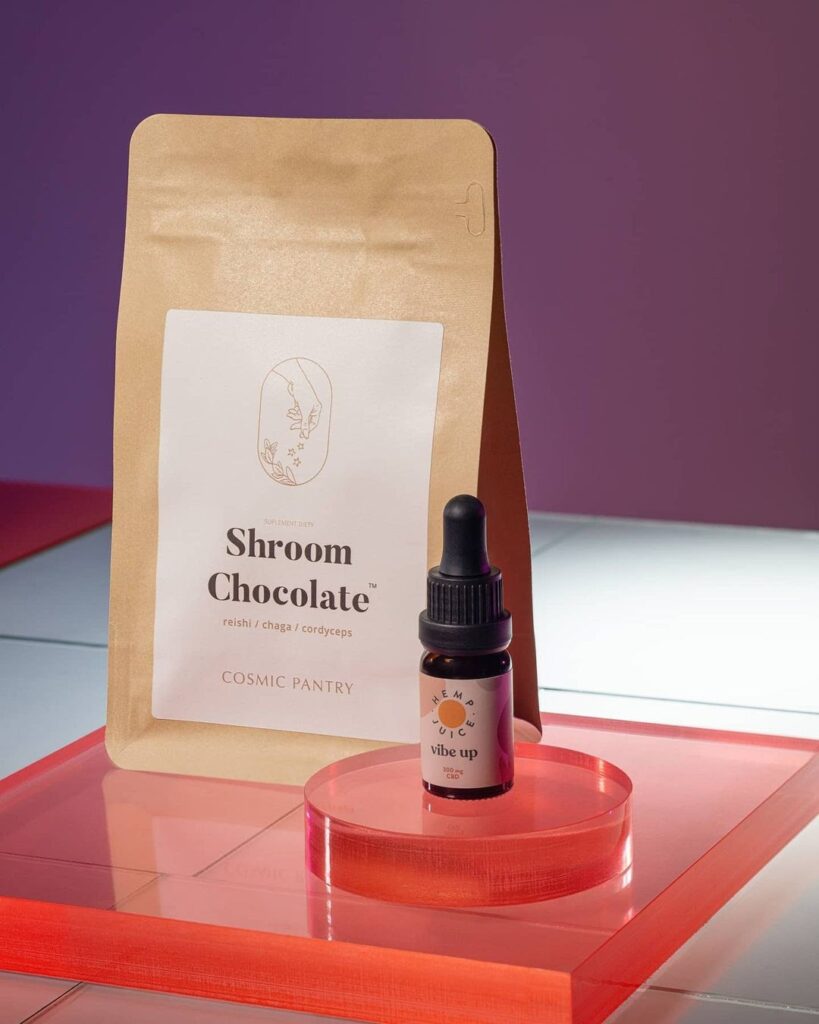 Side note: Stand up pouches, once used exclusively for coffee and other dry goods, are becoming an increasingly popular packaging alternative for products like socks and jewellery. 
CREATE CONSISTENT BRANDING
Whether your brand is just you or several dozen people, consistent branding helps your professional image. 
Think about it – When you see the latest Samsung on TV, you see the Samsung logo. See it in print media, and you'll see the logo. The logo is on the back of the phone, on the packaging, on the charger. The branding is consistent across all channels. Every time the consumer sees that logo design, they're reminded of the product and the brand's experience. 
Your online store, regardless of its size, should have the same effect.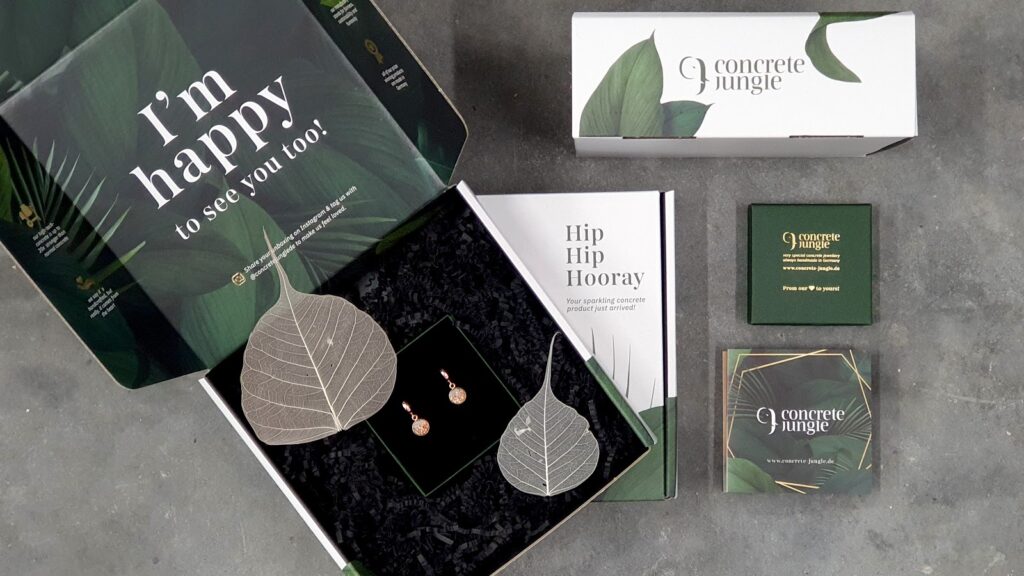 When your logo, typography, colour palette and general branding is consistent over your website, packaging, social media, invoices and so on, you create that consistent branding experience. 
This consistent branding breeds familiarity with your professional image and helps remind the customer that behind the product is an entire brand, and that's why they've invested in it. 
It sets you apart from your competitors
The ecommerce industry is only getting more competitive. 
With massive closures of retail stores and shopping malls, or, at the very least, temporary closures, brands have turned online to keep their business afloat. In fact, we spent on average 42% more online during Christmas 2020 than we did in 2019.
Many niches have now been flooded with massive names suddenly appearing online. On the other hand, the environment has also caused more brands to come to life thanks to the surge in online shopping. 
The point is this – standing out from your competition has never been more challenging.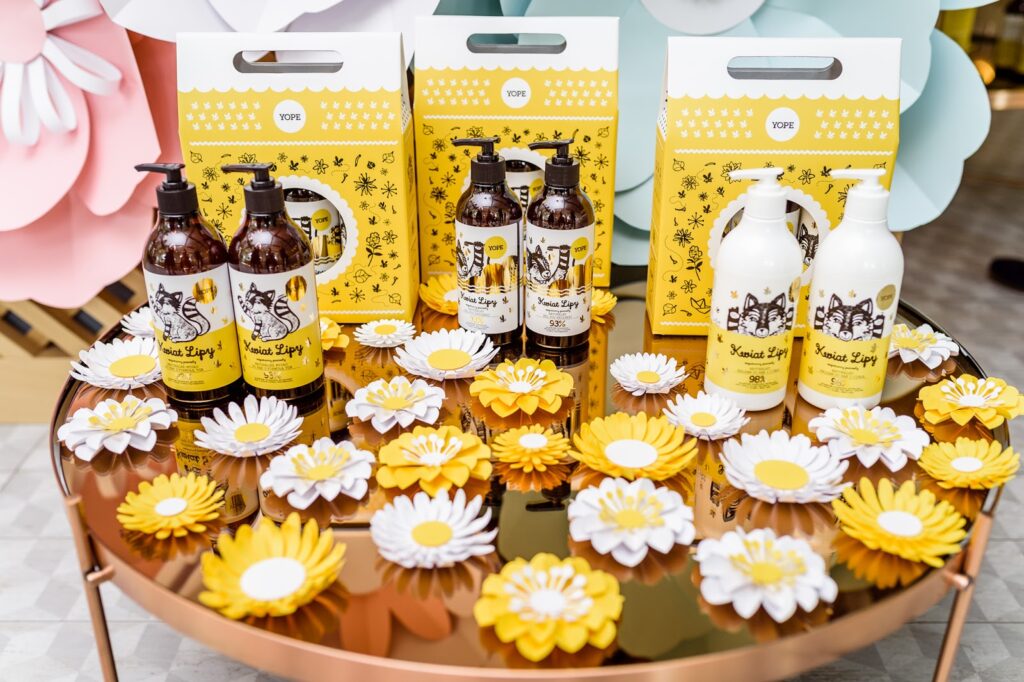 Packaging can help you do this by adding perceived value to the customers that buy your products. 
When your customers receive their products in cheap unbranded boxes, general plastic bags or no packaging at all, they're not getting any adding value. They're simply getting what they expected; you're being an adequate brand and providing an adequate experience. 
But is 'adequate' an adjective you'd like your brand to be associated with?
When you deliver your products in a package with an elegant pattern and your brand's logo, you're adding that value. You're making your customers think, 'gee, I got a lot more than I bargained for'.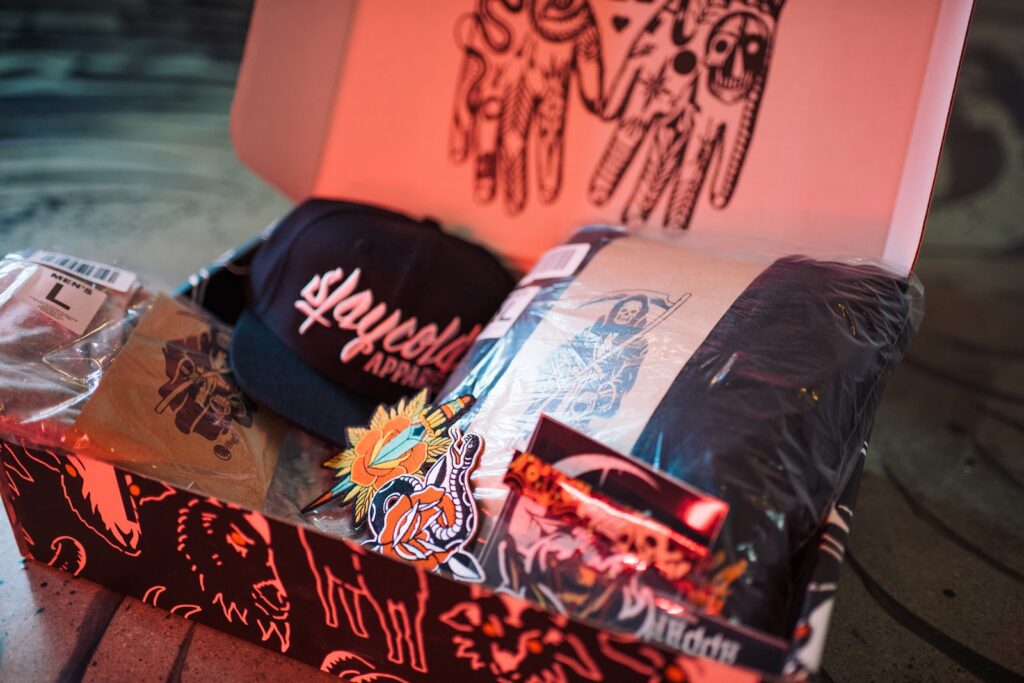 You're reminding your customer that buying from you was the right decision. This is how custom packaging helps you stand out from your competition. 
This is the basis of value added selling, which is an incredibly effective way to increase conversion rates and profitability. 
The Unboxing Experience
Part of the added value that comes from quality packaging is the unboxing experience.
The unboxing experience is the state that presents your product to your customer for the very first time. 
Here's why that's important:
Remember that excitement you had as a kid when you were unwrapping your gifts at Christmas? That thrill of tearing the paper off, only to see the box and be blown away that this thing is now yours! What a feeling.
That excitement (and often anxiety) is an emotion that we still feel when we get something in the mail – even when we know what it is.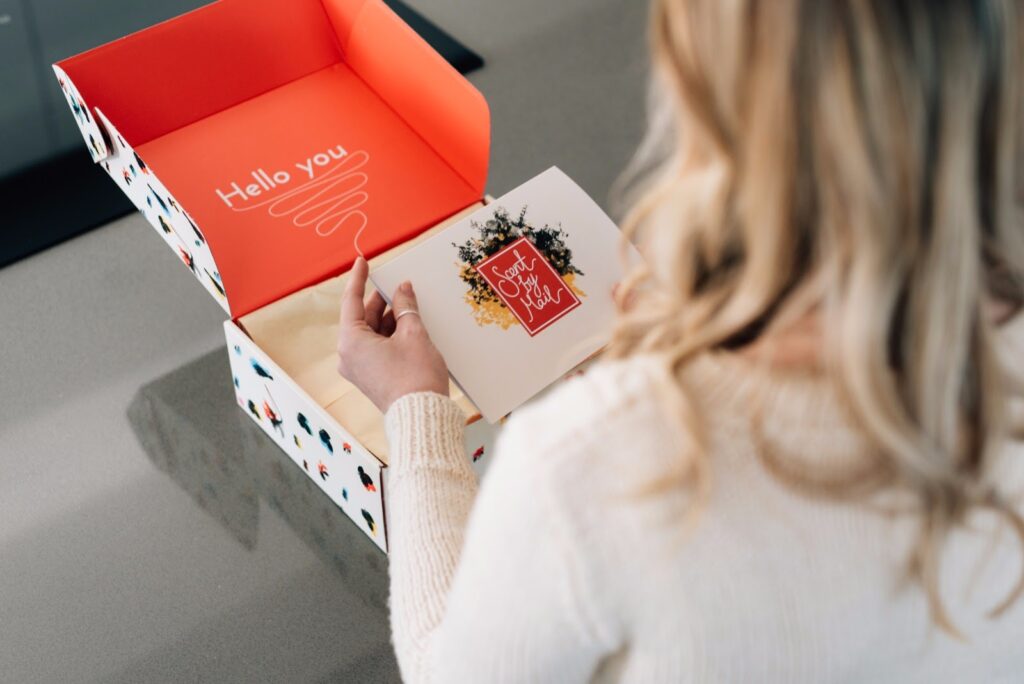 You can build an unboxing experience around just about any product, and it doesn't have to be an expensive addition to your brand, either. 
Let's say you're a fashion brand selling t-shirts in a simple mailer box. It's a relatively cheap packaging product to use as a foundation.
Create your unboxing experience by:
Removing any single-use plastic packaging from your product

Folding it as nicely as possible

Wrapping it in branded tissue paper

Seal the tissue paper with a custom sticker

Print a 'hello' or 'welcome' message on the inside of your packaging

Include a handwritten thank you note

Seal the box with custom printed packing tape
With minimal effort or investment, your customer has gone from 'getting a t-shirt in the mail' to receiving a product from a brand that's professional in its presentation and goes the extra mile. 
The unboxing experience lays the foundation for increasing your customers' lifetime value and staying at the forefront of their mind. 
Sustainable packaging
Doing no harm to the planet is a core value of many brands. Not just because it's the moral thing to do, but also because consumers are more conscious about what they buy and its effects on the environment.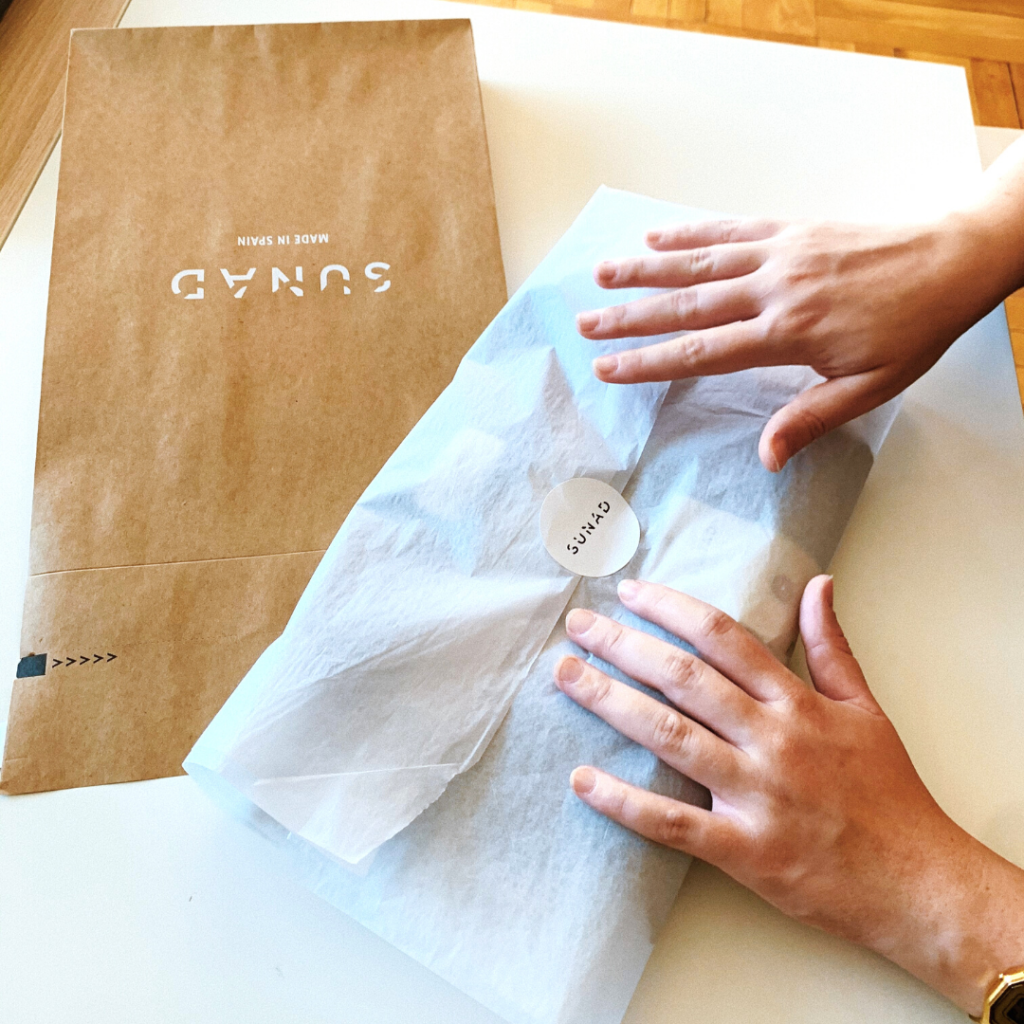 If your brand bases what it does on these principles, then it's critical that you implement packaging that's just as 'eco-friendly' for the environment as your product. Implementing sustainable packaging proves that the environment is vital to every facet of your business, not only the product that your brand is built upon. 
It's worth noting that 'sustainable packaging' doesn't have to be cutting edge materials technology. Yes, Ikea has implemented mushroom-based packaging, and cosmetic brands use seaweed-based packaging that dissolves when exposed to water – but that doesn't mean you have to do it. 
Wood fibre (also known as paper pulp) is one of the most environmentally friendly packaging materials. Because the infrastructure is already in place to recycle paper, your cardboard packaging is easily recycled. FSC certifications prove that, if made from virgin fibre, your box is made from sustainability harvest resources or that it has been made from recycled paper pulp. 
Furthermore, the default ink used to print in the packaging industry is soy-based. That means that the ink used does not affect the recyclability potential of your packaging. 
Long story short, one of the most eco-friendly packaging materials, is the humble cardboard box. 
WRAPPING UP
Packaging is more than just a box. It's a powerful ecommerce marketing channel that's in line with your brand's values, and a potent way to add value for your customer. 
Recent trends in ecommerce have made custom packaging more affordable for ecommerce brands, allowing you to take advantage of the branding elements that it offers. 
Put your creative hat on, take your branding onto a packaging template and take your business's branding to the next level.  
============
AUTHOR BIO
Phil is a bearded Australian living in Warsaw, Poland. When he's not taking Packhelp to the world, he can be found trying not to kill his plants, reading about dinosaurs or writing for his blog expatspoland.