Do you need a CDN with cloud hosting?
The short answer to this question is yes — you need CDN with cloud hosting because they are different technologies. That is why providers offer hosting with CDN. Let's take a closer look at the peculiarities of each technology.
CDN vs. Cloud Hosting: What Is the Difference?
A computer cloud is digital information stored in a distributed format. Roughly speaking, your website or another product is "broken up" into pieces and stored on multiple servers. If the resource owner needs additional storage space, the cloud is easy to expand.
Although the information is stored in a distributed manner, the cloud service provider's servers are often physically located in the same area (in the same building). 
This service allowed people to get rid of their servers or farms. They were often irrational (because the server's resources were not fully utilized) or insecure (because 100% of the information was stored on a single device).
So, the cloud is about storing and processing information (website, infrastructure, remote workplace, etc.) and scaling.
Instead, CDN (content delivery network) is about the delivery of data. It is a network of servers that contain the cached versions of your web resource and that are scattered around the world in places where potential visitors of your web resource live.
Imagine that your website is stored in the cloud on servers located in New York. To download your site, a visitor from Sydney will have to contact them from almost 10 thousand miles away. It will take a long time to get a response.
To make your site load faster, you need to place a cached version of your site on a server (or cloud) somewhere in Sydney or at least somewhere in Australia. A CDN can have dozens of such PoPs (points of presence) in different regions, countries, and continents to make the user experience better.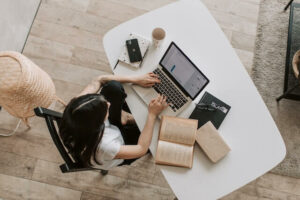 Hosting With CDN by G-Core Labs
G-Core Labs provides a comprehensive Edge & Cloud Platform service. 140+ PoPs around the world provide the website owner with reliable secure storage and its users — with fast page loading. The average response time with G-Core Labs is 30 ms. Try the service for free right now.