What is the basis you choose the product for yourself or your loved ones?
It is a fact that you are not able to evaluate the products standing in the shop, so what is it that helps you in choosing the right product that fulfills your needs.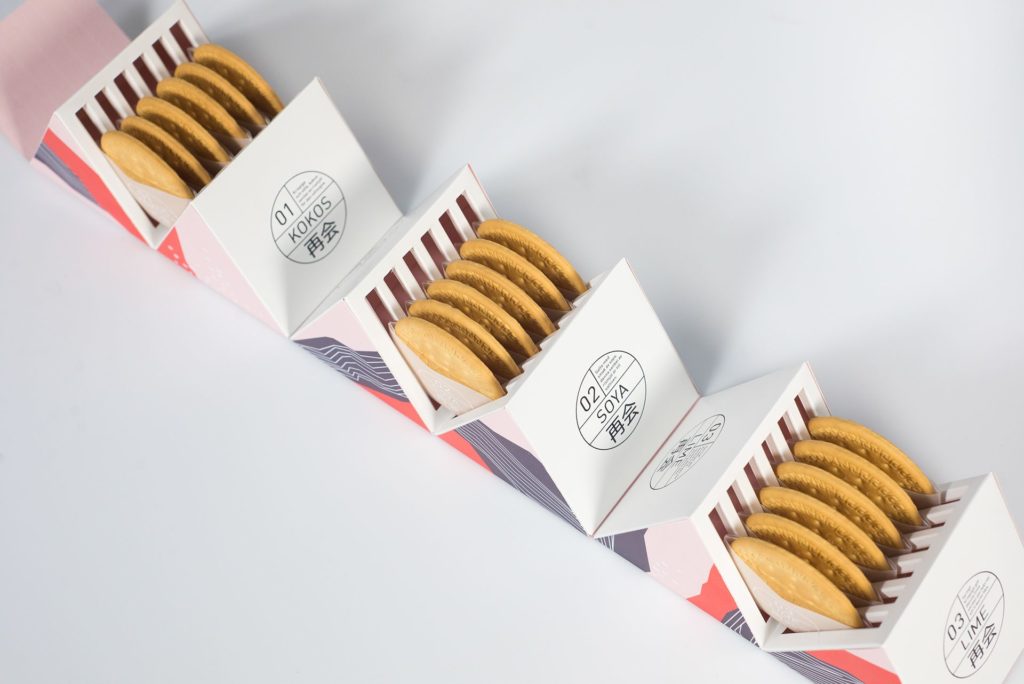 Packaging!
It is the most important element when it comes to choosing between two or more products. It is all about the presentation when it comes to product packaging as food items demand proper presentation that must enhance the outlook of the product especially when it comes to bakery items.
Bakery products, especially cookies are the most versatile and widely consumed products because of their delicious taste and unique appearance, which also makes them a perfect present. Not only for personal use, but some of the bakery items also make the best party favors such as cookies, they are used as holiday presents, Halloween treats, birthday and bridal shower favors, and many more.
When a customer enters a shop they skim through the products and decide to go for the one that seems the most reasonable to their eyes. For instance, from different products, the one that is designed attractively and has something unique like informative packaging, alluring colors, laminations, foiling or other custom techniques that make one product distinguished from the other.
Cookie packaging has taken a new turn in terms of packing and serving. Customization offers companies with the most innovative and advanced customization techniques that allow them to go for unique shapes, adjustable sizes, and personalized designs that are more effective in grabbing the attention of the customers.
Well, the discussion is all about the packaging that folds out into a serving tray. This the perfect moment, when you do not have to rush around looking for the owl or the plate to serve cookies, especially when you are having the best time of your life sitting with friends, family or your loved one.
Packing-Come-Serving Tray:
There is a group of students from a Swedish University, who designed custom cookie packing that starts from a hexagonal shaped box that unfolds to make a very attractive and functional tray for better serving.
This box is divided into three sections that hold three different flavors of cookies in a single box. Every section of the division has custom slots that hold each cookie in place. Unfolding this box gives a flat shape that lay on a flat surface perfectly.
Benefit:
These boxes make an ideal serving tray for parties and other occasions that demand better presentation with functionality.
Besides this, you can get your custom packaging in every shape that you can think of. So, it is all about being creative and imaginative with your packaging as customization is free of all the restrictions and limitations that could hinder your imagination.
For instance, you can use a die-cutting technique to create shapes that can be folded or unfolded in the desired way.
Tray and Sleeve Compartment Boxes:
The sleeve is a packaging covering on the box that gives a very durable and captivating outlook to the box. These boxes have a tray like base that contains box inserts that make separate space for every cookie giving it a more organized and protective covering. This box goes into the sleeves when removed gives an attractive serving tray kind of look. 
Bag Box:
This is the most innovative and unique cookie box, a bag? A box? No, a bag! A bag box it is. This shape holds a box in the center of the base that protrudes up the box and gives a bag-like shape with handles. It can be carried with the handle, which gives a very unique and functional packaging.
Once the box is unfolded it lay flat on the surface exposing the box that holds the cookies.
Custom cookie boxes USA are tailored for every customer according to their needs and requirements in the most sustainable material. You can get custom printed cookie boxes for your business in the designs that represent the brand more effectively. Custom logos, patterns, colors, imagery, and product information helps in creating a more professional image of the product and the brand in the most effective manner. Branded boxes help in the marketing and advertising of the brand and also communicate with the customers to create long term and beneficial relationship with the customers.
The good news is that you can get premium packaging at the most affordable rates for your business.  Cookie Boxes are the cheapest packaging boxes than other packaging material that is available in the market. It is not because they are any less in quality, durability, functionality, or aesthetic appeal than other expensive options that are available at higher prices.
Be unique and original with the packaging when it comes to creating a more effective image of the brand in the market.