Are you tired of paying a hefty price for the upkeep of your carpets every few months? Well, if you have toddlers or pets spending most of their time on the rugs, then the price is only going to multiply for you.
Carpets play a huge role in improving the aesthetic appeal of the room and add a much-needed vibrancy and warmth. So, you would want to take care of their cleanliness needs. Now, you can always hire experts to do the job for you, but none of it comes it a low price. That's why we bring you a list of simple DIY cleanliness tips that will keep your carpets clean and fresh with fewer professional visits. 
Keep the boots at bay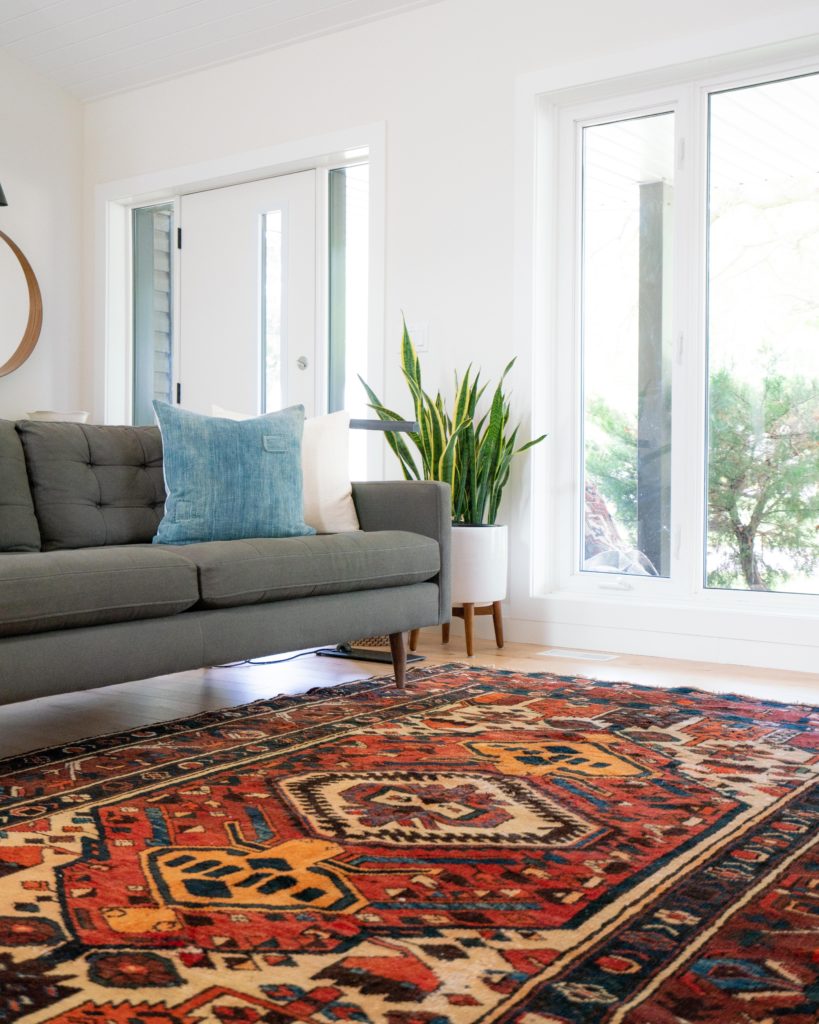 One of the most effective ways to block dust, dirt, and filth from your carpets is by keeping the shoes at bay. Instruct your family to leave all sorts of boots, shoes and even slippers at the door, and let your guests know of it as well.
Your shoes won't only degrade the appearance of your carpets and make them a possible breeding ground for various diseases, but they will also increase the wear and tear. Carpet fibers will be damaged, leaving behind a poor-looking rug that no homeowner would want. Get rid of the shoes from inside the house and enjoy winning half the battle.
Scheduled cleaning
Going lazy with carpet cleaning can cost you many pretty pennies in the future shortly. Make it a habit to dust and vacuum your carpets at least twice a week. In case your pets have left a nasty odor, get rid of it with the help of baking soda. Handle your carpets with care, and you will enjoy the results for many years to come.
See a stain? Get rid of it right away
Whether your kids have spilled juice on the carpet or your guest wasn't careful with their glass of wine, even a stain can shell out a good amount from your pocket. The only way to prevent it is by getting rid of it right away. Use a white cloth or paper towel to blot the stain and then gently clean it with a strong stain spray or liquid.
PS- Do not make the mistake of using a colored cloth or wiping or scrubbing the stain instead of blotting because that will only make the matter worse for you.
Invest in carpet securers, rugs and runners
Another incredible trick to keep your carpets from coming in the harm's way is the use of carpet covers. You have numerous attractive designs and colors to choose from that will amplify your room's decor while keeping the carpets in good condition.
You must also invest in runners and rugs, which can be laid over the carpets itself for your kid's play date and your pet's resting time. It will absorb all the dirt, grime, mud and odor, keeping your carpets clean and fresh.
Deep cleaning is important
Even if you manage to keep your carpets looking great, there is no way that you can prevent the seepage of dust and dirt. Such tiny particles seem harmless to many till they spread dust allergies and diseases around the house.
This is where the professional carpet cleaners in Adelaide come into play for you. While we are focused on helping you save some bucks with a self-cleaning routine, we do recommend professional deep carpet cleaning at least twice a year.
Carpeting is an expensive aspect of your home decor that can serve you long-term with minimum hassles if cared for. Use these tips to keep your carpets smelling fresh and looking like new and spare yourself the embarrassment of presenting filthy carpets to your guests.