Children are at risk due to inappropriate content exposure, cyberbullying, and internet predators. Parents cannot keep a watchful eye on their child's online activity round-the-clock. Because of this, every parent should consider employing a smartphone tracker app.
You can locate your youngster with these capable yet simple-to-use apps. Using a mobile tracker makes you feel more secure, knowing you have an additional layer of security in place. One of the best methods to keep your child safe online is using mobile tracker software, which you should prioritize. 
Monitor Your Child's Phone Activity by Mobile Tracker
One of the best methods to keep your child safe online as a worried parent is to monitor their phone activity and location. You may gain insight into how your child uses their device using a mobile tracker app, which enables you to set reasonable limitations and have crucial discussions about responsible technology use.
You'll also gain location tracking to see where your child's phone has been. While giving teens more independence and privacy as they get older is standard, location tracking at least gives you peace of mind that you have a way to check on them if needed. Some apps allow setting geofences, so you receive an alert if your phone leaves or enters a specified location.
In summary, a mobile phone spy app provides essential safety benefits for children and peace of mind for parents in today's increasingly digital world. With open communication and the right balance of monitoring, these tools can give children more freedom as they age while keeping them secure. The risks of the online world require an extra level of awareness, and mobile trackers are one way to gain that insight.
Prevent Cyberbullying and Online Predators
Mobile tracker apps offer parents an effective way to monitor their child's online activity and promote cyber safety. You can help prevent issues like cyberbullying, contact with online predators, and exposure to inappropriate content.
Prevent Cyberbullying
With a mobile tracker, you can monitor your child's messaging apps, social media use, and web browsing history. Look for warning signs of cyberbullying, like messages with offensive language or threats, a spike in social media posts, or searches related to bullying. By catching these early, you can immediately provide your child support and take appropriate action. You may also want to enable location sharing to ensure your child's physical safety.
Block Inappropriate Content and Contacts
An undetectable tracking app for iPhone allows you to block websites, apps, and contacts that could expose your child to vulgar or obscene content. Block pornography, gambling, and other unsuitable sites and apps. You can also block connections that appear predatory or suspicious. Review your child's friend requests, messages, and call logs regularly for unknown or questionable contacts.
Set Time Limits and Schedules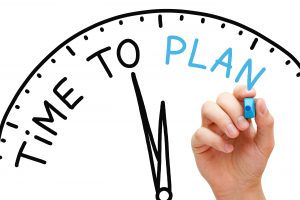 To promote healthy technology use habits, use a mobile tracker to set time limits for apps, websites, and device usage. Define schedules for when devices can be used and block access at bedtime to improve your child's sleep quality and focus during school hours. Receive reports on how much time is spent using different apps and sites to make sure technology use remains balanced.
Ongoing Monitoring and Conversation
The most effective way to keep your child safe online is through consistent monitoring and open conversations about responsible technology use, privacy, and online risks. Review updates from the mobile tracker app and address any issues immediately through in-person conversations. 
Educate your child about online safety best practices and set clear rules and expectations for device usage and behavior. Children can learn to navigate the digital world safely with your guidance and support.
Using a parental monitoring app allows you to protect your child, set a good example, and build trust in your relationship. While technology will always present risks, working together can help ensure your child's safety and well-being.
Conclusion
In today's digital age, monitoring their online activity and setting appropriate limits are necessary. Mobile tracker apps offer an easy solution that provides peace of mind without invading their privacy. You'll gain insight into how they use their phone daily and the ability to set parameters to guide them toward more positive habits over time. 
Though no technology is foolproof, these valuable tools can help reduce risks and open up opportunities for meaningful conversations about responsibility and trust. Every child deserves to explore the digital world freely, as long as they do so safely under the watchful eye of a caring protector. With a mobile tracker on their side, you can fulfill that role with confidence.