Building an extension to your residence sounds fab, right? But the budget, well, that's going for a six especially if you include in the cost of an architect to design the plans for your property. And now, you need not worry about that any longer with ADU pre-designed plans, which should just be perfect for building modular structures, and the good thing is that these plans have already been pre-designed by city council approved architects so you know that they would be accurate and inexpensive as well. Just check out some of the common misconceptions regarding ADU pre-designed plans.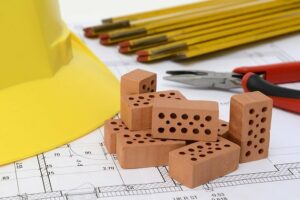 Pre-designed ADU plans: When it comes to

ADU pre designed plans

, you are bound to find that these plans have already been put through the process of permitting and other formalities and are approved. Essentially, that means that you would not be required to wait for weeks on end, for the plans to get approved or to get a move on with your construction. While you can always approach an individual architect for a custom-made plan, you'll find in that case, that the permitting process takes longer, by six weeks or more. And while the basic process may vary from city to city, you'll find that the permitting process and the fee involved would be much less since the plans had already been approved. 
Time and money: When it comes to building any construction in the city, you are bound to realize that the two things that matter the most happen to be both time and money. And with

ADU pre-designed plans, you can expect huge savings on both of these factors, with less time being consumed for completing the formalities as the plans have already been approved. Moreover, the ADU plans have been designed by city council-appointed architects and as such, are designed to be less flamboyant and not as expensive as some of the modern condominiums. 
The expensive touch: When it comes to these plans, they are generally meant for inexpensive dwellings but that does not mean that you cannot use them to develop expensive structures. For example, instead of a drab, concrete exterior, you could always go for a large, glass plate window and one that is topped with a unique roof that stands out. You can also use other custom elements and incorporate them into this pre-approved plan, as long as you stick to the details.
Pre-approved is not pre-permitted: While that does sound like something you are bound to read in a book, a pre-approved plan does not mean the same as pre-permitted. In simple terms, you just cannot walk into an ADU center, make a beeline for their library and walk out with one of the pre-approved plans – while imagining that you would be able to start constructing the very same day. That's laughable, no matter what plan you select, you would still have to go through the permitting process and the formalities would still have to be adhered to. Just remember that you would still require a designer, even with the ADU pre-approved plans. You would need a site plan and you would be required to submit the same to the city for approval. You would also need to survey your property and even review the ground soil and submit the report to the city for approval. Apart from this, your plans must go along with Title 24 and compile with the same as per Californian law, it is mandatory.
Are you planning to change the overall design and even tweak it a little? That's a silly query but one that nearly every homeowner is bound to ask. So what happens if you were to change the overall design just a little? Well, your plans would no longer be pre-approved and you would have to go through the whole process from scratch. But do remember, that since you had opted to change a city council approved plan, your plan would now be reviewed as a custom plan, meaning you would have to spend more time and money, just to get it approved.
These are some of the common assumptions and misconceptions, where ADU pre-designed plans are concerned.