After much thought and weighing of pros and cons, you've made the decision to start your own business. It's likely you're feeling many emotions; excited, nervous, and just plain overwhelmed. Once the feelings have settled a bit, it's time to create a roadmap depicting the next steps in getting your small business up and running. Below, we've compiled a checklist with tips and advice we feel is necessary for any first-time small business owner. This guide, along with patience and determination, maybe just what you need to ensure your business begins on a successful foot and stays that way for years to come.
Be Honest With Yourself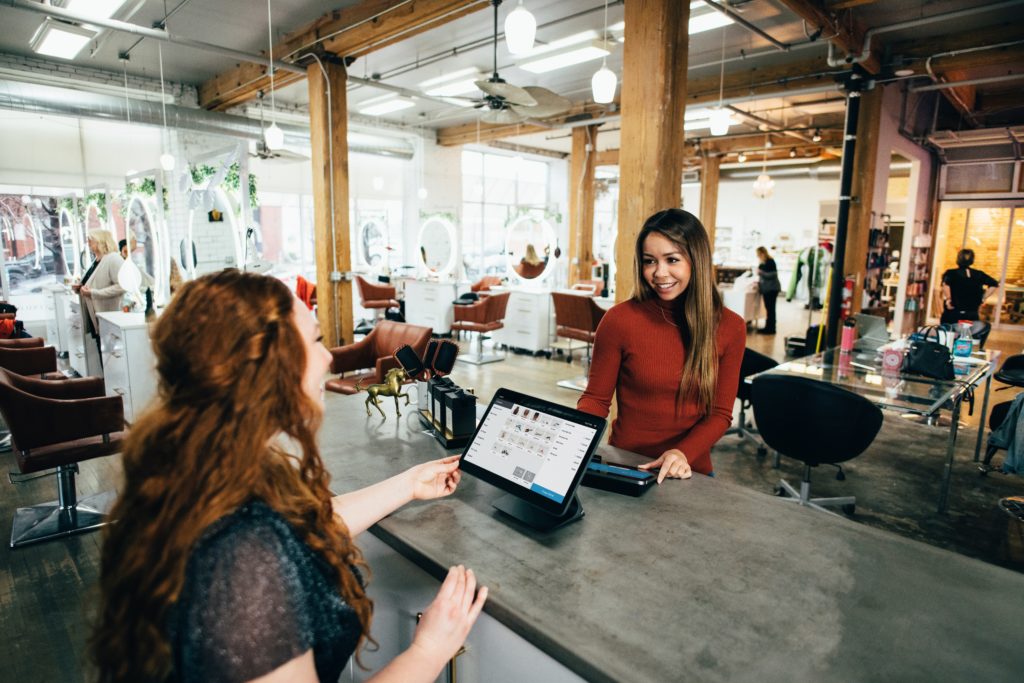 An important question you must ask yourself, especially in the early planning stages, is whether or not the business you want to start is feasible for the market you're in. This is a point where you must be totally honest with yourself because if you can't make a profit, is this really something you want to put your all into? A few other important items to take into consideration include whether or not you're choosing to start a business based on your skills or interests and who your competitors are and where they're finding success/failures.
Another important factor to take into consideration is how those closest to you feel about your venture. Starting your own business requires 100% of your time and then some, especially in the early stages. Be sure this project is something not only you are on board with, but also your family and friends as they are the ones who may suffer as a result of your temporary absence. Having the support of those closest to you can only help to build your confidence and help you to feel less alone on this scary, but rewarding journey.
Create a Business Plan
You may think a business plan is excessive or unnecessary, however, creating a framework for which you base your strategy is important for your ultimate end goal. Writing out a business plan forces you to review everything at once and allows you to fill in the blanks of what you might otherwise miss had it not been laid out in front of you. This may include value propositions, an operations plan, your financial goals and even information pertaining to staffing. Within your business plan, you will layout marketing and operational milestones which can be adjusted as your business grows. You can also consider in doing referral marketing. Referral marketing can take your business to the next level.
As the founder and possibly even sole-employee of your business, the only person you can hold accountable is you. Therefore, your plan becomes the tool for which you monitor your successes and failures. This plan also comes in handy when a prospect asks you to explain your business. You can simply hand them the plan as an overview and speak to any points in question with ease. Although it may feel like a daunting task, carving out time to create this plan will prove useful over and over throughout the life of your business.
Open a Business Bank Account
Keeping your personal banking practices separate from those of your business is important for a number of reasons. First off, you'll want to get your new business' record-keeping off to a strong and organized start. Establishing a separate business bank account also projects a sense of trust and credibility to current clients and those potential clients you're hoping to gain. For example, if a customer is paying with a check, it looks much more professional to have it written out to your business name as opposed to your personal name. This also works in your favor when paying invoices of your own.
When selecting a bank for your small business, there are several things to consider. As the owner, you want a bank that provides you with the right amount of transactions, easy access to deposits, and most of all, quick transactions as time is money and you can't afford to waste it! These days, many small business owners opt to open a digital bank account, which allows them access to their business' finances at their fingertips, anytime day or night. Going digital helps to ensure owners do not have to wait in line at a branch to get the service their business requires. Less time spent waiting in lines means more time to work hard and crush goals!
Sort Out Legalities
Starting a business entails a lot of moving parts and while it can feel overwhelming, it's important you establish which legalities you're responsible for as a small business owner. More often than not, entrepreneurs and freelancers are not operating legally and may not even realize it. To ensure this does not happen to you, begin first by registering your business under a name. Whether it's a DBA or FBN, naming your business makes your state government aware of what you're operating under. Inversely, if you're the sole proprietor of your business and are choosing to run it under your own name, it is not necessary to set up either of these legalities, but if you create an official structure such as a corporation or an LLC, your chosen business name will automatically register within the state you live in.
Keep in mind, even as a small business owner, you're still subject to some of the rules and regulations that larger companies face. These include anything from advertising and marketing to privacy laws. It's important to understand which of these laws may apply to your small business and we've included a list for reference here. Starting a business requires working through many legal details, forms, and reports in order to remain compliant, but as long as you remain diligent and aware of your responsibilities, your business will be in great legal shape.
Market Your Business Online
As a small business owner, you may find yourself strapped for a budget in terms of advertising. The good news is, there are plenty of ways to brand your business and get the word out in the early stages of planning. One of the major ways to do so is by branding your business online. Whether it's creating a professional logo or utilizing the power of social media to create awareness, getting on the good old world wide web is an effective and affordable way to market yourself as a new business.
All small businesses need more customers, but marketing can be expensive and time-consuming. With video marketing, you'll get the most bang for your buck without exhausting your marketing department or breaking the bank. Plus there are video editing services out there that can handle all the editing for you. By using online video you'll be able to build an audience, gain authority, and get more eyeballs on what you offer. The best way to implement this is to create long-form video content for YouTube and then take that same footage and repurpose it for all other social media platforms. Simply create links to your money pages in the video descriptions and watch as new leads and sales come in on autopilot.
Before your business is up and running, you'll want to create a website to share information with customers and potential customers. This website should grow with the business and include customer testimonials to help add credibility along with a blog containing content centered around what your business has been up to. If you're unfamiliar with blogging, check out this guide which provides a breakdown on starting a small business blog. You don't have to pay an arm and a leg in order to spread awareness about your brand. Keeping up on the little things can result in a big payoff.
Owning your own small business can be one of the most exhausting, yet rewarding jobs. However, before you're able to reap the benefits, you must ensure you're setting yourself up for success. Implementing some of these tips as well as the knowledge you already withhold will help you to be on the right track in small business success.