Often recognized as one of the top adventure sports destinations, as well as boasting some of the most idyllic underwater scenery, stunning landscapes and most divine islands in the world, Oceania is a continent filled with incredible travel destinations everyone should visit at least once in their lifetime. Whether you are seeking a thrilling adventure, looking for some peace and solitude, or anything in between, here are the best places to visit in Oceania that will suit every type of traveler:
1. Bora Bora, French Polynesia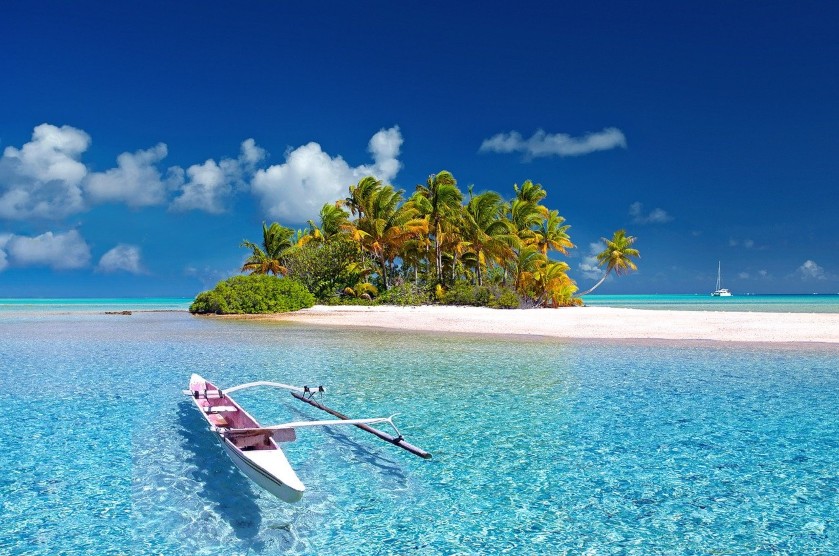 Being one of the most popular and undoubtedly the most praised islands in Oceania, there's no wonder Bora Bora has been dubbed the 'Jewel of the South Seas'. Surrounded by colorful coral reefs and a stunning lagoon, the island offers crystal clear waters and bright white-sand beaches that are as dreamy as they are absolutely breathtaking. From homey and cozy cottages to luxurious floating bungalows with glass floors ideal for gazing directly into the underwater world of wonder, there's no question every type of tourist can choose a place that makes them feel right at home on this incredible island. With its undeniable charm and exquisite regal beauty, Bora Bora truly provides every traveler with a unique, heavenly, once-in-a-lifetime experience.
2. Fraser Island, Australia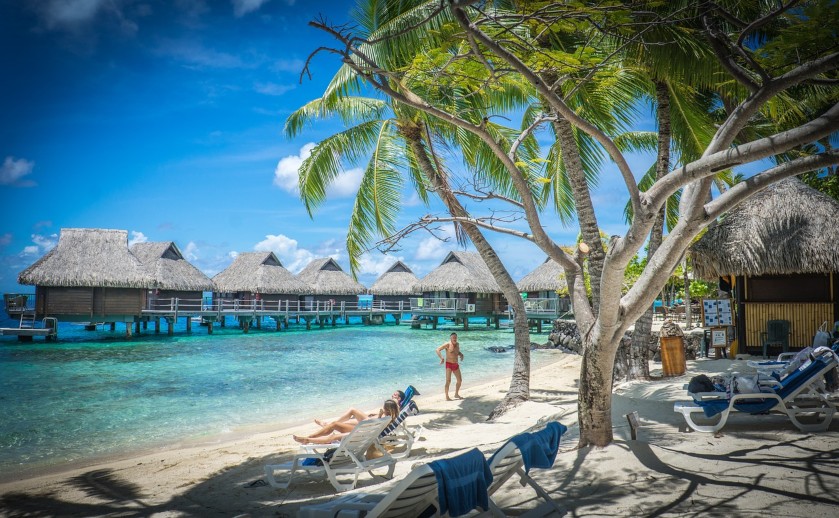 Being the largest sand island in the world, Fraser Island offers gorgeous untouched beaches, wonderful freshwater lakes, incredible wooded dunes, and impressive wildlife, making for a truly otherworldly experience. Apart from tall rainforests, colorful sands, and beautiful, wild nature, this UNESCO-listed destination is also the perfect place to witness hundreds of humpback whales as they make their annual migration (from August to November) as well as the purest strains of dingoes that still remain in eastern Australia. 
Whether you're a lover of the animal kingdom, someone who enjoys the wonders and unique beauty of untouched nature, or simply a tourist looking for a calm and relaxing getaway, Fraser Island is the ideal Oceania destination for every traveling family.
3. Piha Beach, New Zealand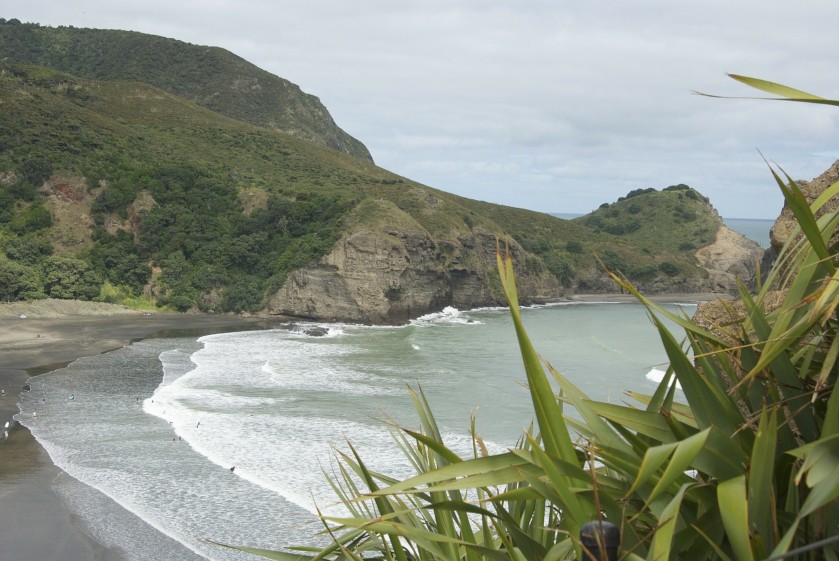 For the sports traveler seeking new adventures, Piha Beach is one of the most popular beaches among the local kiwis, especially during the summertime. Covered in beautiful black iron-sand and surrounded by scenic rugged cliffs, this dramatic beach is hailed for its authentic and adventurous surfing experiences. However, as this spot is quite well known for strong and sometimes dangerous currents, surfing here is advised for true professionals and those in the company of an experienced instructor. 
Of course, surfing isn't the only thing this gorgeous beach has to offer; you could also abseil down the Piha canyon, visit the nearby campground and spend your days in homey cottages, or simply bring a picnic and enjoy the incredible natural beauty of the beach. As Piha Beach is just a 45-minute drive away from Auckland, it might be best to opt for reliable car rental in Auckland airport and explore this wonderful part of New Zealand at your own pace.
4. Leleuvia Island, Fiji
Although a destination most popular among avid backpackers, the small coral island of Leleuvia can truly please every traveler whose primary goal is to simply relax, unwind and get away from their everyday life, at least for a couple of days. Located in the Moturiki Passage, the island boasts beautiful white sandy beaches and some of the clearest turquoise waters you've ever seen. However, Leleuvia's coast is only 2km long, making it incredibly easy to explore the whole island on foot, while strolling the awe-inspiring shoreline. To truly bask in the glory of this South Pacific island, you can submerge yourself in its almost transparent seas, either by going on a snorkeling or a scuba diving trip, both of which will give you the opportunity to experience colorful soft-coral reefs and an abundance of unique marine life.
5. Vanuatu, Melanesia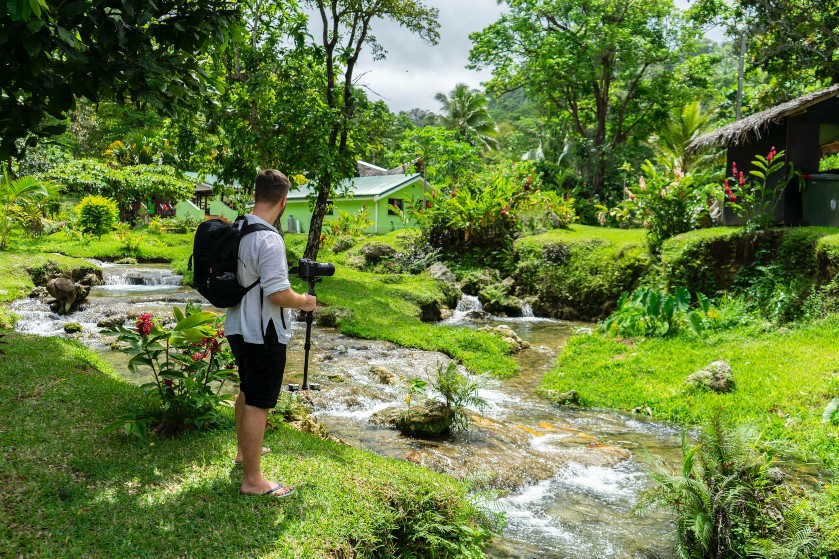 An archipelago consisting of more than 80 separate islands, excellent wreck dives, roaring volcanoes, and ancient tribal cultures, Vanuatu is the ideal destination for every adventurous traveler. If you don't have the time to explore the archipelago, then make Tanna Island your number one choice. Home to Mt Yasur, one of the most accessible active volcanoes in the world, you'll get the chance to observe the hot smoke and the explosion of scorching magma as they rise from the volcano – a truly thrilling and unforgettable experience. 
For a less unsettling, but an equally exciting adventure, you could also visit the waters of Espiritu Santo, one of the world's largest and most accessible wreck dive sites. Being home to some of the most authentic and unique tribal cultures, Vanuatu is also the ideal place to experience rare and often bizarre tribal rituals that will truly leave you speechless.
From extreme sports and unforgettable adventures to some of the most idyllic beaches and landscapes, there's no better place to escape from everyday life and experience the wonders of the world than in Oceania. No matter which one of these incredible destinations you opt for, you definitely won't regret your choice!