With the vacation rental industry growing at a rapid pace, more individuals are beginning to dip their toes into property investments around the world. If you haven't done so already, look into using one of the many investment calculators online and you will see just how potentially lucrative this investment is. As the demand for non-traditional accommodation rises, so does the opportunity for those looking to generate extra income.
Thanks to vacation rental property management software and online travel agencies like Airbnb and Vrbo, you no longer have to be an expert or a serial multi-tasker to succeed in this sector. Instead, you can use tools like a channel manager to sync bookings and calendars from your website and different OTAs, increasing visibility and efficiency all at once. 
If you're looking to invest in short-term rental properties and start a business of your own, you've come to the right place. While it might seem intimidating at first, we hope that these benefits will help clear some of the doubts you may have and motivate you to get started!
Generate Income
One of the most obvious perks of investing in vacation rental properties is generating income. The amount you can make varies depending on factors like your property, the location, and the time of year. 
If you're listing your property on OTAs and have your own vacation rental website, you're more likely to attract new guests and maximize your revenue. Here are some of the most popular listing sites you should consider signing up to: 
Airbnb

Vrbo

HomeAway

Booking.com

Expedia

Tripadvisor 
There's a demand for holiday homes throughout the year so even during the low season, you can continue to earn a stable income with the right marketing and pricing strategies. 
Keep in mind that in many places, a property management license might be needed to become a property manager. However, not all states require it so be sure to check out the regulations in your area.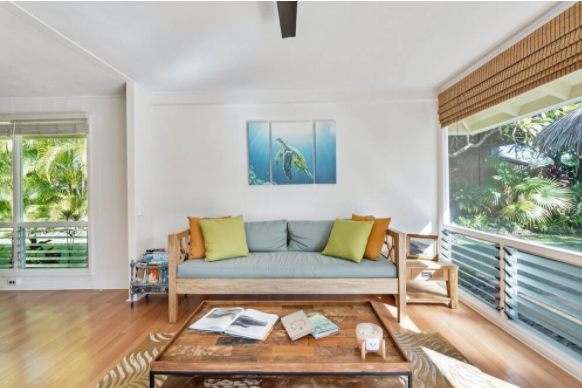 Link: https://www.pexels.com/photo/photo-of-living-room-3209045/
Save Money with Tax Deductions
A vacation rental is considered a business if it's rented out for at least 14 days of the year. That being said, you can deduct a variety of expenses and taxes needed to run your vacation home. 
These expenses add up, so maximizing deductions can drop your bill significantly. Here are a few examples of deductible expenses that you should look into: 
Repairs, maintenance, and cleaning bills

Insurance

Utility costs 

Marketing and advertising

Accounting fees

Management fees

Amenities like towels, sheets, and supplies

Property depreciation

Legal fees
The list goes on! Be sure to consult a professional tax advisor to be fully informed on the tax deductions you can save on. 
The Perfect Retirement Home
As a vacation rental owner, there's a high chance that you will be constantly working towards improving your property for guests. This means that by the time you decide to retire, you'll have a perfectly equipped home designed to your liking. 
If your end goal is to use your vacation rental as a retirement home, be extra mindful when deciding on a property. Knowing that you will eventually live there, take the location and surroundings into consideration. Ask yourself questions like:
Is the property close to an airport?

What is the cost of living in the area? 

What's the weather like year-round?

Is the town family-friendly and clean? 

Are there supermarkets and pharmacies nearby?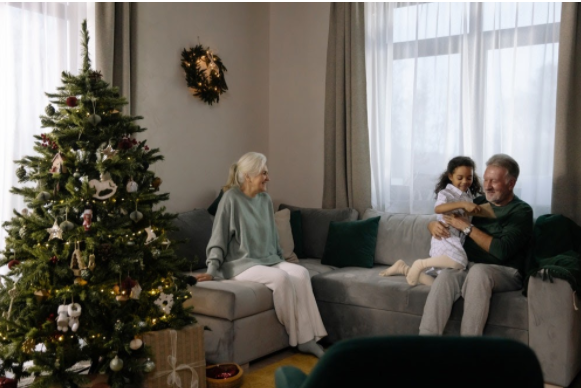 Link: https://www.pexels.com/photo/man-holiday-people-woman-6158678/
Watch Your Property Increase in Value
The great thing about real estate is that its value increases over time. Real estate appreciation can be effortless as it depends on the local market and economy. However, forced real estate appreciation also exists – a concept in which a property's value increases due to renovations and repairs. 
If you're looking to sell your property in the future, you'll know that you've secured a financial future by keeping your rental up-to-date. 
You Get to Use It Too!
Guests aren't the only ones who can enjoy your vacation rental. During off-season periods, your family and friends can kick back and experience your holiday home first-hand. 
You'll be able to save money on personal vacations and you'll most likely come across flaws or improvements that can be made for future guests. If you never stay in your rental, you'll probably miss a few issues here and there!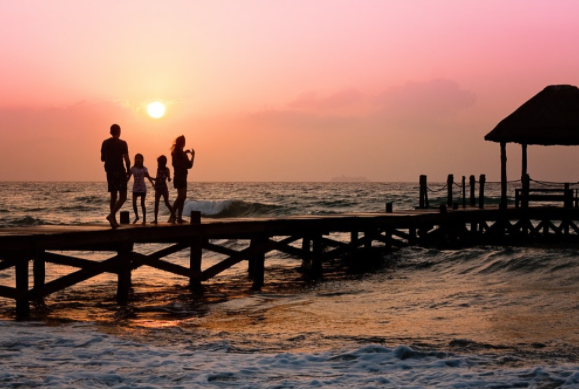 Link: https://www.pexels.com/photo/man-beach-holiday-woman-39691/
Questions to Ask Yourself before Investing
If you're new to the industry, there are a few key questions you should ask yourself before buying a vacation rental property: 
Is the property located in a popular tourist destination? Will it attract enough travelers? 

Is the market on the rise? 

Will the property generate enough income? 

Are there laws in the area that regulate short-term rentals? 

How will I manage the property? Will I invest in vacation rental software?

Who will take care of maintenance and guest turnover? 

When is peak rental season? 

How will I finance my investment? 
The sooner you get through these questions, the better prepared you will be when making final decisions. 
Conclusion
Becoming a vacation rental owner can be an extremely fulfilling and interactive job. Not only do you get to connect with people from around the world on a daily basis, but you also get to switch up your routine every single day. By being the boss of your own business, you have the liberty and flexibility to take ownership of your professional life from the very first day.