This is a guest post by Marina Thomas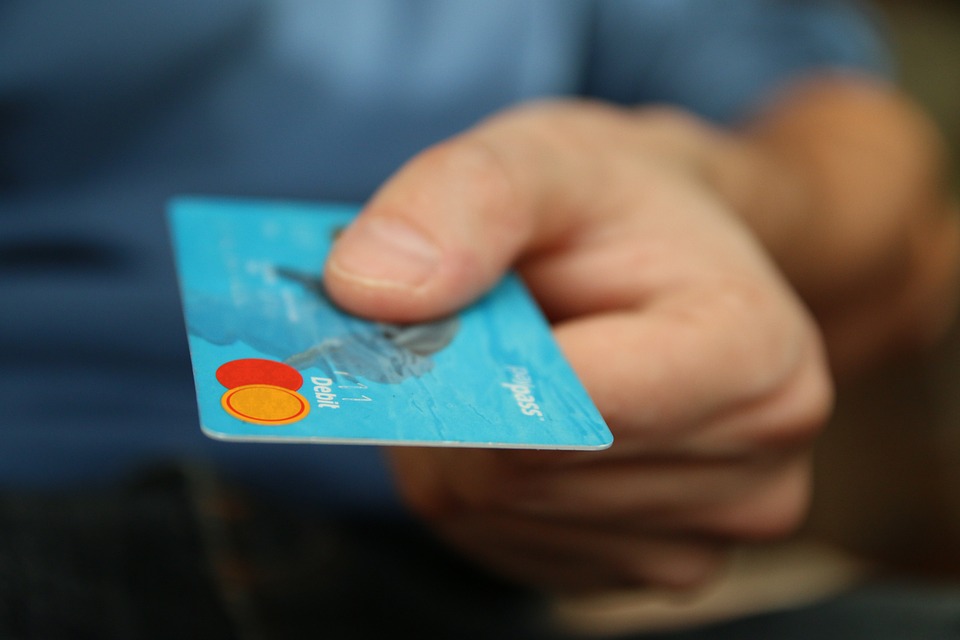 https://pixabay.com/photos/money-card-business-credit-card-256319/
Getting approval and access to credit card especially in case of students is likely to be a challenge. Most students are in their early 20s or are teens and generally go to college or university straight from school. Because they are studying full time, so they cannot be in paid employment. They are in other words too young to have any borrowing history except the student loan which means they have low credit scores. The lenders like credit card providers and banks use the credit score of a person to work out whether they want that person as a customer. While a low score indicates that students will either get a card with the high-interest rate or not get it at all. So it is worth considering if a dedicated credit card for students can be the best choice.
Student Credit Cards Defined
Simply put, student credit cards are cards that have low credit limits to avoid the user getting into excessive debt. Typically the credit limit typically will be between $500 to $1,500. Here the interest amount charged is generally higher in comparison to mainstream cards. When the credit limit is high the interest will be high on the outstanding balance in case it is does not get paid off. If the user manages to clear their entire balance within the free interest period every month, the student credit card will aid the user to strengthen their credit rating.
The user must avoid exceeding the credit limit too. In case the user fails in paying off what they owe in full, they should ensure to pay the minimum at least. Missing a payment is a big no. This kind of solid financial discipline will provide future lenders higher confidence that they are likely to be a decent and good customer.
5 Golden Rules to Using Student Credit Card
The moment a student decides to get a credit card, he/she needs to follow the 5 golden rules related to credit cards to ensure they do not get caught out. These rules include,
Clear the Balance in Full Every Month– If the student can afford it, it is good to pay off their balance every month in full to prevent interest charges. If the user begins to pay interest, the borrowing cost can get extremely costly.
Do Not Miss a Repayment-If the student cannot afford to pay off the full monthly balance; they should at least clear the minimum repayment on their credit card every month, preferably higher. It is good to set up a direct monthly debit to always pay off this amount timely. If this is not possible, the user should call the lender to discuss the repayment plan. In the case of missed payment, the user will have to pay around $12 as late payment fee. It can leave a definite mark on their credit file at least for 3 years which could affect their likelihood to get credit during the future.
Create Credit Rating-Clearingoff the complete balance monthly and also not missing any repayment will be an ideal way of proving lenders that you are reliable with regards to paying back a debt. It will prove beneficial in the future while applying for higher credit such as a loan or mortgage.
Do Not Withdraw Cash with Credit Card- You can use your credit card for withdrawing cash from any ATM akin to using a debit card yet this can be pricey. First and foremost, when the user uses a student credit card, there will be a 3% withdrawal fee or thereabouts. And secondly, often cash withdrawals attract bigger interest rates than purchases, and the user will be charged interest right from the time they make cash withdrawal.
Enjoy Purchase Protection- The best part of having student credit cards is it provides automatic consumer protection on different purchases. It means if the user's item turns to be faulty, the user can ask for a refund from their credit card provider. It applies to purchases which cost somewhere around $100 and $30,000 despite the user putting some deposit on the credit card.
Ways to Compare Credit Cards for Students
A question may come to your mind about how to compare student credit cards? Well, it is simple and can be done through the credit card provider's eligibility checker. Under this, you will come across a couple of questions that you need to answer accurately and then submit the form.And based on your criteria you will get a list of credit cards that you are entitled to. Some of these questions include,
What is the purpose of using the card?
Facts about yourself- name, dob, etc.
Your address
Your residential status
Number of family members financially dependent on you
Your contact information
Others
Benefits Galore
If a student is all set for it, they must have a credit card. After all, this card will offer them the opportunity of learning the significance of financial education as well as freedom. Take a look at the fundamental reasons how students can benefit from owning a credit card.
It can help them in establishing a credit history.
It will help them in building good credit scores that can provide them the chance of taking out loans, renting an apartment and more.
The scores will be reviewed for the following- apartment rentals, future mortgages and student and car loans.
It will help students in becoming fiscally responsible and also in managing their cash better.
Some credit cards come with fraud protection which means the user will not be accountable for unauthorized purchases.
Some credit cards offer extended warranties along with other protections.
Most common services like car rentals and hotel bookings need credit authorization.
There may be emergencies and unexpected accidents that can take place.
It will provide convenience and ease while paying for purchases.
Last but not the least these cards provide rewards such as cash back that can be utilized to help with food, books, and bills.
What are you waiting for? Get the best and the ideal student credit card today and enjoy many perks.
Author Bio
Marina Thomas is a marketing and communication expert. She also serves as a content developer with many years of experience. She helps clients in long-term wealth plans. She has previously covered an extensive range of topics in her posts, including money saving, Budgeting, business debt consolidation, business and start-ups.