The internet has made it possible to earn extra money from the comfort of your home in the modern digital age in a variety of ways. Online platforms offer a variety of opportunities to make extra money, whether you're wanting to supplement your income or start a side business. So, to assist you reach your financial objectives, here are five genuine ways to generate additional money online.
Freelancing and remote work
With freedom and the chance to work on a range of projects, freelancing and remote work is growing in popularity. Marketable abilities like writing, graphic design, programming, or digital marketing can be displayed online and you can interact with clients from all over the world through freelancing sites like Upwork, Fiverr, and Freelancer.
Building a solid portfolio that highlights your abilities and experience is crucial for freelance success. Create a profile that highlights your best qualities and provides affordable prices. Use the platform's search and bidding tools to identify pertinent tasks and to create strong submissions. Recurring revenue and positive reviews come from having a solid reputation for doing high-quality work and keeping good customer connections. Freelancing can be a viable way to earn extra money online with effort and persistence.
Online surveys and market research
To improve their goods and services, businesses always look for consumer input. By contributing your thoughts to online surveys and market research projects, you can get extra money. You may fill out surveys, watch movies, and take part in focus groups on websites like Survey Junkie, Swagbucks, and Vindale Research.
Although the payment for each survey may differ, these sites offer a real opportunity to earn some extra money while you're idle. Remember that depending on the platform and the amount of time you devote, your income potential may change. To optimize your prospects, it's critical to maintain consistency and sign up for several reliable survey websites. Be mindful of any minimum payout requirements and redeem your profits for cash, gift cards, or other platform-provided prizes.
Online performances and digital products
Platforms that enable people to market their skills and demonstrate their talents have become more prevalent in recent years. Different types of people have the chance to engage with their audience directly through practical sites like Onlyfans and offer unique content or experiences in return for a subscription fee or tips.
While using these networks to earn extra money online may be a possibility, it's crucial to thoroughly review each platform's terms and conditions and make sure that your material reflects your own beliefs and objectives. To make an informed choice, familiarize yourself with the platform's rules, costs, and revenue-sharing arrangements. Effective skill monetization requires cultivating a fan base and interacting with your audience through regular, high-quality performances or content.
E-commerce and online selling
E-commerce platforms have grown in popularity, making it easier than ever to sell goods online. Consider opening an online store on sites like Etsy, Shopify, or eBay if you have a talent for creating unique goods or finding them. You can market homemade goods, and antiques, or even launch your own dropshipping company.
It's critical to undertake market research and find a niche with demand if you want to succeed in e-commerce. Create a business plan that covers product sourcing or creation, competitive pricing, and successful marketing tactics. Spend time developing top-notch product listings, perfecting your keyword strategy, and advertising your store on social media and through other marketing avenues. E-commerce can be a lucrative endeavor to produce additional revenue, but it takes time to develop a devoted consumer base.
Content creation and monetization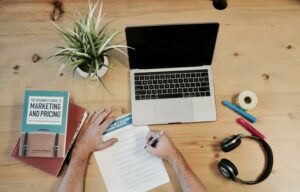 Through a variety of online channels, you can monetize your skills if you like to create content and have a niche. For instance, having a blog or YouTube channel enables you to entertain your audience, give useful information, and possibly make money through affiliate marketing, sponsorships, or advertising. Fans can support your work by subscribing to websites like Patreon or making one-time donations.
Focus on adding value and developing a devoted audience if you want to thrive in content creation. Produce useful, entertaining, and relevant content for your target audience on a regular basis. To enhance visibility and reach more people, use search engine optimization tactics. Work along with other artists and look into joint ventures that will help you grow your audience. Though it involves regular effort and audience development, creating content may be a satisfying way to earn additional money doing what you enjoy.
There are numerous ways to earn additional money online thanks to the internet. There are several legal ways to increase your income or pursue a side hustle, including all the things mentioned here. Never forget to approach these chances with devotion, professionalism, and dedication to offering value to your clients or audience. You may use the power of the internet to reach your financial objectives and open up new prospects for yourself if you are determined and take a calculated approach.