As a homeowner, it's always a good idea to think about how you can add value to your property. One way to do this is by adding some backyard features that can appeal to potential buyers. Here are some of the best backyard features that can help you sell your home for a higher price.
A well-manicured lawn
When it comes to the backyard, the first thing that people notice is the lawn. A well-maintained lawn can give your property an instant facelift and make it look more attractive to potential buyers. The lawn should be mowed regularly, and any weeds or dead patches should be removed. Consider adding some color to your lawn with a few flowers or decorative grasses. Keep in mind that a lawn that's easy to maintain is more appealing to buyers who don't want to spend a lot of time on upkeep.
Privacy features
Also, consider adding some privacy features to your backyard. This can include fencing, hedges, or even a pergola with drapes. These features can make your backyard feel like a secluded oasis, providing a sense of privacy and security. Privacy features can also add value to your property by creating a more desirable living space. However, you have to insist on the best fences you can find, and if you live in Australia, for instance, you might stick to a fencing supplier from Sydney who might be able to offer you a wide range of options and all the fences you could think of!
Outdoor lighting
Outdoor lighting is another feature that can add value to your backyard. Not only does it create a beautiful ambiance, but it also makes it safer to walk around at night. There are many types of outdoor lighting, including solar lights, string lights, and even spotlights. You can use lighting to highlight specific areas of your backyard, such as a garden or water feature.
A fire feature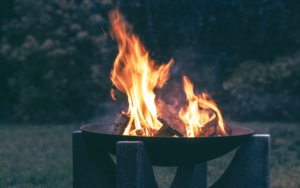 A fire pit is an excellent addition to any backyard, providing a cozy and inviting atmosphere that's perfect for entertaining guests or relaxing on a cool evening. You can choose from a variety of styles, from traditional wood-burning fire pits to gas-powered options. A fire pit can be the centerpiece of your backyard, so make sure it's placed in a spot that's easily accessible and visible.
Water features
Different water features can add a sense of tranquility to your backyard and create a peaceful retreat. From fountains to ponds to small streams, there are many options to choose from. A water feature can also help to drown out any background noise from the surrounding area. Consider the maintenance required for each type of water feature, as some may require more upkeep than others.
A deck and/or patio
A deck or patio is a versatile addition to any backyard, providing a space for outdoor dining and entertaining. If you already have a deck or patio, make sure it's in good condition and add some furniture to showcase its potential. If you don't have a deck or patio, consider adding one. A deck or patio can be made of wood, composite materials, or even concrete.
Outdoor kitchen
An outdoor kitchen is perfect for people who love to cook and entertain. An outdoor kitchen can include a grill, fridge, sink, and countertops. This feature can appeal to buyers who like to host outdoor gatherings. Make sure that your outdoor kitchen is placed in a spot that's convenient for cooking and entertaining.
Landscaping
Proper landscaping can add color and texture to your backyard while also increasing the curb appeal of your property. Choose plants that are easy to maintain and don't require a lot of water. Consider adding some decorative rocks or a few stepping stones to add interest to your landscaping. Well-designed landscaping can also create a sense of privacy in your backyard.
Play area
If you have children or grandchildren, consider adding a play area to your backyard. A play area can include a swing set, a sandbox, or a treehouse. This feature can be a big selling point for families with young children. Make sure that the play area is located in a safe and visible spot.
Garden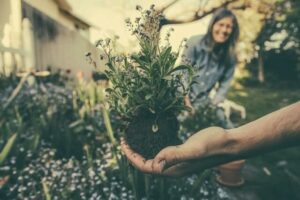 A garden is an excellent way to add a touch of nature to your backyard while also providing a source of fresh produce. Consider planting herbs, vegetables, or even a small fruit tree. A well-maintained garden can also be a selling point for buyers who enjoy gardening or cooking with fresh produce.
There are many features you can add to your backyard to make it more attractive to potential buyers. Whichever idea you go for and whatever combination you prefer, each of these ideas can add value to your property. Consider what features would be most appealing to buyers in your area and invest in those first!