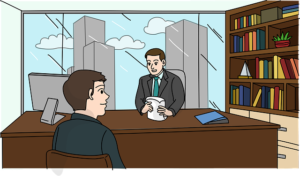 Hiring your very first employee is thrilling … but also equally terrifying. Where do you start? What kind of forms do you have to fill out? Well, have no fear because your ultimate hiring guide is here. Learn how to successfully hire your first employee by marking these 10 tasks on your to-do list. 
1. Register for accounts
First things first, in order to hire and pay employees, withhold and remit payroll taxes, and all that good stuff, you need to register for a few accounts. Before you can become an employer, you generally need to register for the following:
Employer Identification Number (EIN)

Electronic Federal Tax Payment System (EFTPS) account

State unemployment tax (SUTA) account

New hire reporting system account

Local tax accounts
Depending on where your business is located, there may be a number of accounts you need to register for. So, don't put this step on the back burner. You're going to need identification numbers, like your federal EIN, to run payroll. 
2. Get workers' compensation insurance
No matter how many safety precautions your business has in place, workers can still get hurt on the job. To cover unpredictable events, like an employee falling, you must get workers' compensation insurance. 
Workers' compensation (aka workers' comp or workman's comp) is insurance that provides wage replacement and medical benefits to employees who get sick or injured while working.
Workers' comp costs can vary depending on your business, payroll amounts, type of work, and past workers' comp claims.
Most states require employers to get workers' comp insurance coverage for employees. However, insurance requirements can vary by state. For example, some states only require an employer to get workers' compensation insurance once they reach a certain number of employees. 
Not sure whether or not to get workers' comp insurance? To play on the safe side, check your state's workers' compensation office for more information. 
3. Set up a payroll system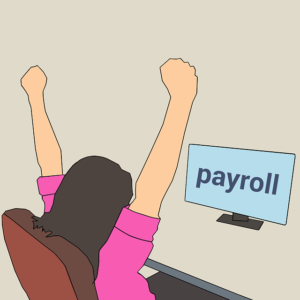 Another aspect of hiring your first employee is setting up a payroll system (woohoo!). There are a few ways you can go about handling payroll, including:
Running payroll by hand 

Outsourcing payroll (e.g., accountant)

Using payroll software 
Before you make a decision about how to run your payroll, weigh the pros and cons of each option. Look at things like cost and time before making a decision.  
Make other payroll-related decisions
Along with choosing a method for running payroll, you also need to make a few other payroll-related decisions. These include:
Pay frequency (e.g., weekly)

If employees will be salary or hourly

Pay rates

Whether an employee will be exempt or nonexempt

Method of paying employees (e.g., direct deposit)
Keep in mind that you need to follow certain rules (e.g., pay frequency laws) when running payroll. Prior to making any of the above decisions, check federal, state, and local payroll laws to ensure you're compliant. 
4. Create an employee handbook
Before you bring any employees on board, consider creating an employee handbook for your business.
An employee handbook outlines the do's and don'ts of your company and can better enforce your rules and policies. Your handbook can cover your code of conduct, attendance, employment laws, time off policy, benefits, discipline, etc. 
Having your policies laid out for employees can help give new workers a better understanding of your business and answer any questions that come up. Not to mention, it can help protect your business in case of a lawsuit.
5. Interview and hire candidates
Of course, you can't hire your first employee without interviewing a few candidates first. To find the ideal candidate for your business, start by:
Determining characteristics and requirements you want in an employee

Creating a clear and compelling job description

Posting your job description (e.g., website, social media, etc.)
Once the resumes start rolling in, you can begin interviewing candidates to find the perfect fit. Generally, it may take a few interviews to narrow down the candidate pool. 
After you determine which candidate is the best of the best, extend a job offer. Depending on your business, you may require a candidate to go through a background check and screenings before hiring them. If the candidate accepts the position, begin the onboarding process and…
6. Have your employee fill out new hire forms
Hired your first employee? Congrats! But, you're not finished yet. After you offer a candidate a position and they accept it, you and your newly-hired employee have a few documents to fill out.
Some new hire forms you and your employee need to complete include:
W-4 (employee): Federal income tax withholding

State W-4 (employee): State income tax withholding 

I-9 (employer and employee): Employment eligibility to work in the United States
Have your employee fill out the forms as soon as possible (e.g., on the employee's first day of employment). 
You can also ask new hires to read and sign company-specific forms when they start, such as an employee handbook acknowledgment form or employee benefit information.
Keep all forms and employee documents in your records for safekeeping. 
7. Report your new hire to the state
Part of your responsibilities as a new employer is to also report new hires to the state. But, what exactly does that mean? Well, this is where a "new hire reporting system account" from Step #1 comes into play.
Under federal law, employers must report new hires to the state within 20 days of hire. However, state laws for new hires can vary, meaning that your state might have different requirements for reporting newly-hired employees. 
If you do not report new hires on time to your state, you may be subject to penalties (and nobody wants that). To ensure you're reporting new hires to your state in a timely manner, check your state's laws. 
8. Post required notices around the workplace
As an employer, you need to hang up certain employment law posters where employees can see and read them. That way, workers can easily access information about their rights.
Many government agencies require you to post notices for your employees in the workplace. For information about federal posts, visit the Department of Labor's website. For state-specific posters, consult your state to find out which ones you need to display at your business. 
Display state and federal notices in a common area, such as an employee break room. 
9. Know your employer and payroll tax responsibilities
Another aspect of your newfound employer responsibilities is payroll taxes. Not only do you have to withhold payroll taxes from employee wages and contribute to some taxes, but you also have to remit them to the proper government agencies.
There are many types of employment and payroll taxes you need to be aware of, including:
Federal income tax (employee)

State income tax (employee)

Local income tax (employee)

Social Security tax (employer and employee)

Medicare tax (employer and employee)

Federal unemployment, or FUTA, tax (employer) 

State unemployment, or SUTA, tax (employer and sometimes employee)

State-specific taxes (employer and employee)
After you withhold taxes from your employees' paychecks, you need to file and deposit them. You generally need to deposit taxes either semiweekly, monthly, or quarterly. 
You also need to report taxes quarterly or annually using certain forms like Forms 941 or 944, 940, W-2, and W-3. And depending on your location, you may need to file state and local payroll forms, too.
Make sure you know your payroll tax responsibilities like the back of your hand to avoid any problems or penalties. 
10. Store employee personnel files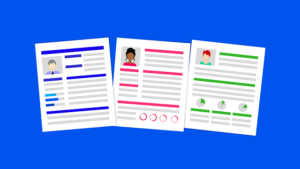 Once you've onboarded your new hire, collected and filled out all of the necessary paperwork, and begun paying your new employee, you need to safely store their records. 
Use an employee personnel file to securely store worker documents. From pre-hire information to payroll records, store your employee files in a safe spot. And, keep confidential employee information (e.g., Social Security number) separate.
The law requires you to keep some employee documents for a specific amount of time (e.g., keep payroll records for at least three years). Hold onto certain records for the required amount of time. 
The length of time depends on the document and your state's recordkeeping requirements. If you're unsure how long to keep records for, consult the FLSA's fact sheet or reach out to your state for more information. 
Maria Tanski-Phillips is a Content Writer at Patriot Software, LLC. Patriot Software offers easy-to-use and affordable online accounting software and payroll for business owners and their accountants. At Patriot, Maria enjoys providing helpful and practical content for business owners.